HYPEBEAST Mix: Suicideyear - Gumbeaux Glo Boy Mix
The Louisiana-based producer talks about his inspirations and who he would love to do a joint project with.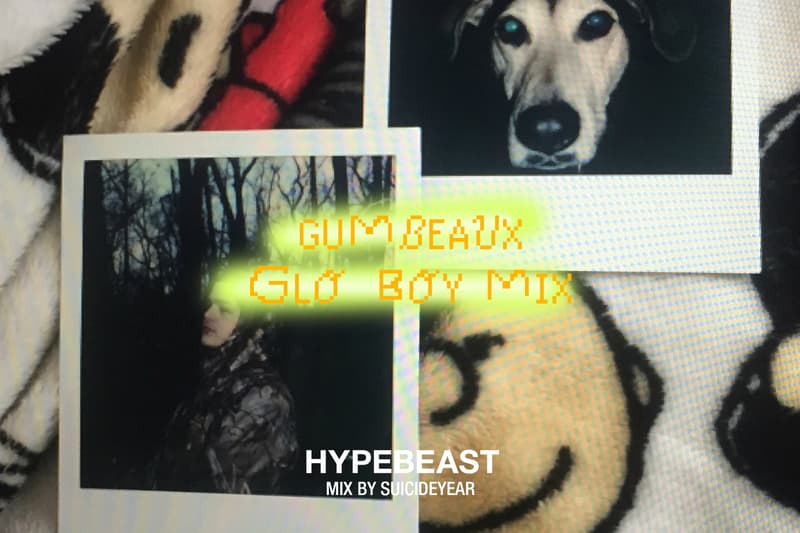 Suicideyear is a young Baton Rouge-based producer who's a walking encyclopedia on electronic and rap music, both regionally and nationally. He's also the latest guest to bless the latest edition of our HYPEBEAST Mix series. This mix arrives at the perfect time, continuing the momentum the creative has established in 2018.
The 23-year-old beatsmith, born James Prudhomme, recently dropped his newest album, Color The Weather via LuckyMe label in July. The vastness and flexibility of his sound are tantalizing, working with collaborators such as Little Pain, Casey MQ, Lil Ugly Mane, Georgia and Yung Lean while blending heavy 808s with beautiful vocals. The album title derives from a coloring competition for children run by regional TV station WFAB in his native Baton Rouge, Louisiana – which he felt was a fitting eponym for the project in that it gave local kids a blank piece of paper to channel their worlds into sideways swatches of indigo and grey, devoid of lines to stay within.
Gumbeaux Glo Boy Mix is a reflection of Suicideyear's Louisiana roots, a place where Prudhomme has resided all his life and the foundation of his ever-expanding sound. His music caught the attention of Oneohtrix Point Never — whose now-defunct Software label played host to Suicideyear's early output such as 2014's Remembrance EP.
The only plan for Suicideyear for the rest of the year and the near future is to make the best music he can possibly make. Find out more about his inspirations in our Q&A with Suicideyear below along with the mix.
What were some of your musical inspirations coming up?
I'd say as a kid, OutKast's Speakerboxxx/The Love Below was really influential, but when I started making beats, I was listening heavily to Lex Luger produced songs and DJ Paul, SpaceGhostPurrp too.
How would you describe your sound?
Nosebleed.
If we were to hang out in Baton Rouge for a day, what would you recommend?
[We'll] get some wings from The Blue Store or go to Atcha Bakery & Cafe for lunch, maybe go to the top of the state capital, it overlooks the whole city. [We] could go to Bluebonnet Swamp, its raw, but if you really got the time, go to Global Wildlife and feed giraffes and zebras all day.
Favorite song out now?
Memphis909 "Top off" has been on repeat for me.
What are your plans for 2018-2019?
Making buku beats, tour in Asia and tour in Europe soon, lots of new music.
If you were to do a joint project with anyone, who would it be with and why?
Either Rico Nasty or Lil TJay. Rico has such a raw energy, it's infectious. Lil TJay is one of the nicest vocalists right now and compliments the beats so well.
Final words?
No one is illegal, free Cyntoia Brown.