Hasbro & Blizzard's 'Overwatch' Give D.Va's Signature Light Gun The NERF Treatment
"Nerf this!"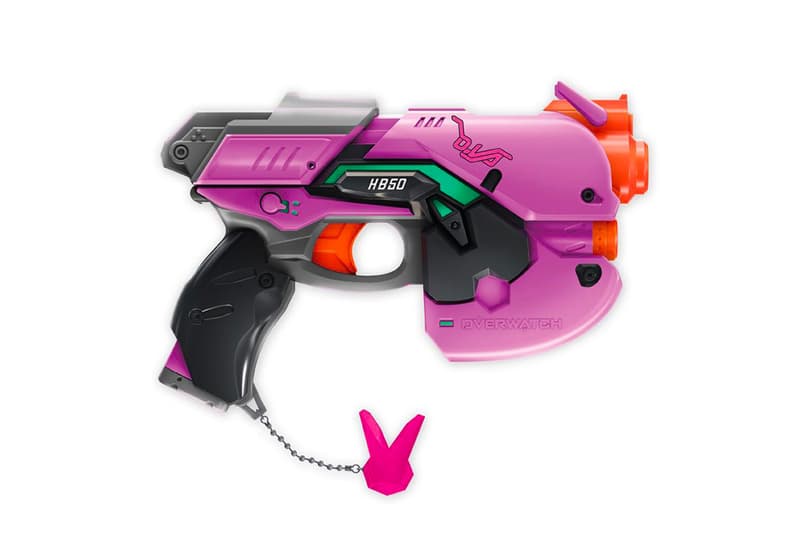 After getting a look at the NERF Reaper Hellfire Shotgun releasing next year, Hasbro's toy gun division recently unveiled yet another upcoming take on the weapons found in Blizzard's Overwatch.
This time around the infamous Light Gun wielded by pro-gamer turned mech pilot D.Va is given the NERF treatment. Serving as the second weapon in its Overwatch collaboration for NERF's made for adult Rival line, the toy blaster features a three-round capacity and is able to launch foam ammunition at a velocity of 80 feet per second thanks to its spring-action mechanism. Staying true to the gun's in-game design, NERF's real-life version comes complete with a ready indicator and, of course, D.Va's signature bunny charm dangling from the grip.
Take an official look at the Blizzard Overwatch x Hasbro NERF D.Va Light Gun above and look for the blaster to hit shelves in 2019.
— Overwatch (@PlayOverwatch) August 3, 2018