Quavo & 21 Savage Reconnect for DJ Holiday's New "2 Seater" Single
Some new Atlanta rap for your weekend turn-up.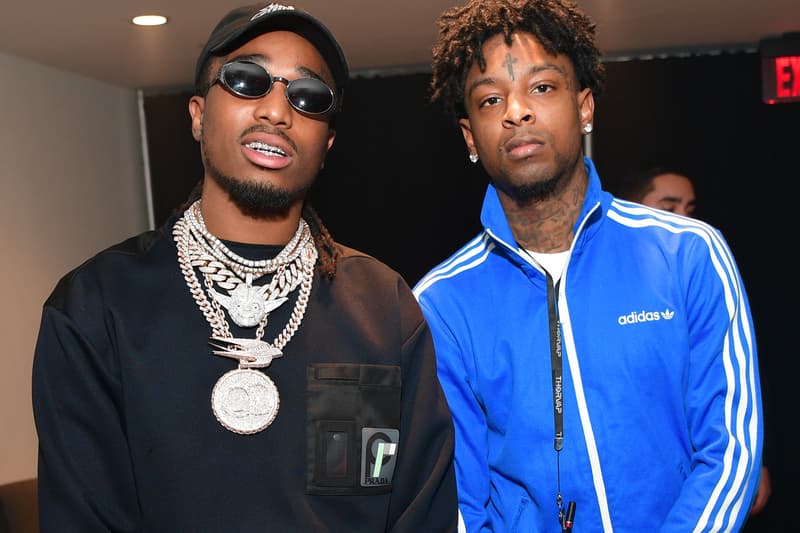 DJ Holiday, Quavo and 21 Savage have linked up for a new collaborative single titled "2 Seater."
Quavo begins the song with a strong verse and 21 Savage takes it over from there. "I'm from Zone 6, lot of killin' and drugs / F*ck an autograph, n*gga, I'm strapped in the club," 21 Savage raps. "I grab my bitch's booty every time that we hug / She got ass shots, but I still fell in love." DJ Holiday also provides some ad-libs for the track.
You can stream DJ Holiday, Quavo and 21 Savage's "2 Seater" above.
Earlier this week, Quavo teamed up with PARTYNEXTDOOR and Lil Wayne for the "More" remix.
Back in May, 21 Savage linked up with Ty Dolla $ign for "Clout."