Best New Tracks: Travis Scott, YG, Juice WRLD, Trippie Redd, Shoreline Mafia & More
It's been a huge week for music.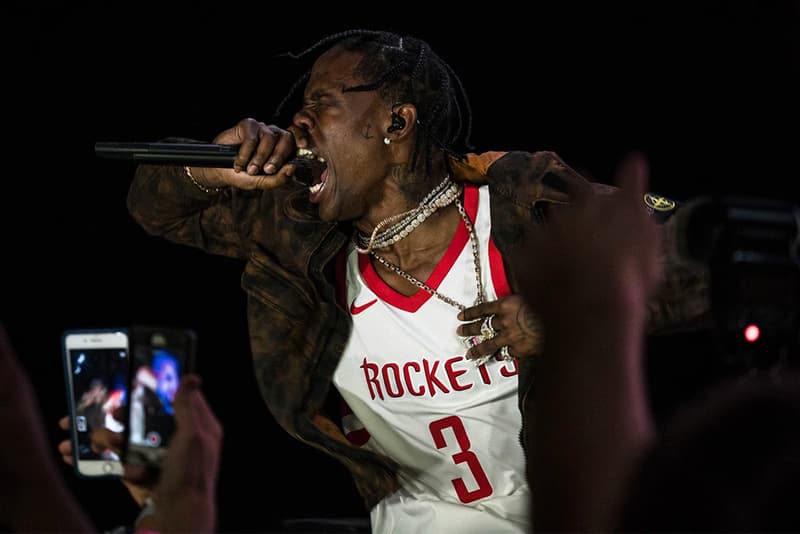 1 of 2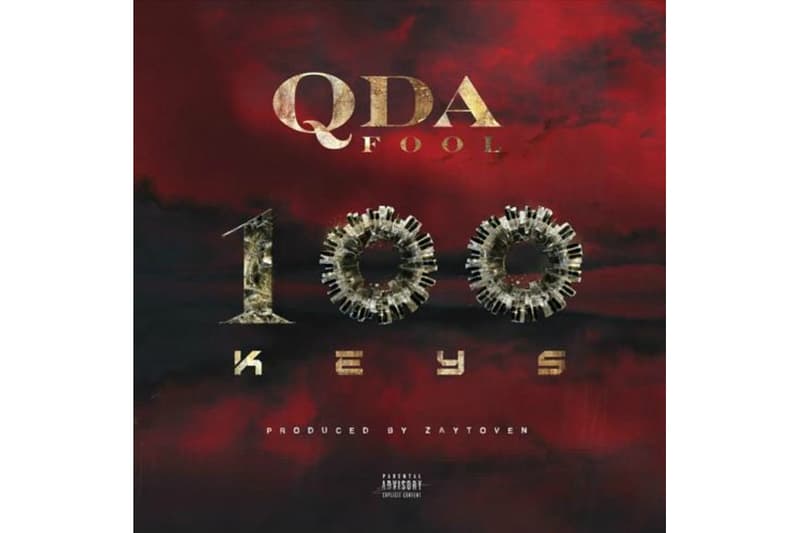 2 of 2
July is over and August has begun, and it's time for a look at this transitory week's best new musical offerings. Notably, this week was huge for the music world: Travis Scott, YG and other high-profile talents all dropped brand new, full-length studio albums. Equally-skilled, fast-rising newcomers like Juice WRLD, Trippie Redd and Shoreline Mafia rapper Ohgeesy also delivered attention-stealing new music videos. When it comes to street rap, the West Coast and other sides of the sound spectrum, AzChike, BandGang and Nef the Pharaoh all dropped something special,
Check out this week's best new releases below.
Travis Scott - Astroworld
After promoting and teasing the project for several months, Travis Scott unleashes his highly-anticipated new album. The 17-song LP boasts guest features from the likes of Drake and Frank Ocean, and succeeds the release of the Houston rapper's 2016 Birds in the Trap Sing McKnight album and his Huncho Jack, Jack Huncho album with Migos rapper Quavo. The project is named after a famed theme park in Houston, which closed down in 2005. The AstroWorld cover was shot by photographer David LaChapelle.
Trippie Redd – "Together/Bigger Than Satan"
Promoting his forthcoming Life's A Trip album, Trippie Redd serves up a video for a new song titled "Together/Bigger Than Satan." The track is a blend of "dark lyrics" and "memorable melodies over a guitar-driven instrumental." "Forever tryna fight all these demons in my head," the Canton artist croons. "Together we can fight all these demons in my head/Forget why I've been on the low/Walking 'round pissing all these demons off by myself." This type of song is basically the definition of its creator's melancholic signature sound.
YG – Stay Dangerous
The follow-up to 2016's Still Brazy, YG's new Stay Dangerous LP serves as his third studio album. The 15-track project features A$AP Rocky, Quavo, Big Sean, Nicki Minaj, 2 Chainz, NBA YoungBoy, Mozzy, Ty Dolla $ign and more. Still Dangerous comes days after "Big Bank" was certified gold by the RIAA, making it YG's seventh to sell at least 500,000 equivalent units. Next up, YG will play a part in the Matthew McConaughey-starring drama White Boy Rick alongside Danny Brown.
Shoreline Mafia (Ohgeesy) – "Nun Major"
A month after linking up with 03 Greedo and ManManSavage for "She A Freak," Shoreline Mafia star Ohgeesy reconnects with his lean-drinking, blunt-burning crew for the "Nun Major" video. Originally released as part of Shoreline Mafia's impressive 2017 mixtape ShoreLineDoThatShit, "Nun Major" receives its own visual courtesy of director John Rawl. The clip finds Ohgeesy in the midst of a hang-out session in a strip mall parking lot, and also features footage from his group's recent performances.
Juice WRLD – "Lean Wit Me"
A week after serving up an impressive freestyle over A$AP Rocky's hit-single "Goldie," new-school superstar Juice WRLD delivers a music video his original song "Lean Wit Me." "Lean Wit Me" was initially released back in May as part of Juice WRLD's wildly-popular Goodbye & Good Riddance project. The track is brought to life as a video by director Sherif Alabede, an award-winning Los Angeles filmmaker who has worked with a variety of artists from all over the genre spectrum.
AzChike – "Flex"
AzChike is on course to become one of Los Angeles' next major stars. Revisiting his criminally-underrated My World project from earlier this year, the AzCult rapper reconnects with @HalfpintFilmz for the @WaterWippinEvan-edited video for the My World standout "Flex." "N*ggas can't do it big cause they thinking too little," Chike raps. Notably, the song is produced by LDThaMonsta and was one of the 12 hard-hitting potential hits featured on My World.
Nef the Pharaoh, Cuban Doll & ALLBLACK – "86"
On Friday, August 10, Vallejo rapper Nef the Pharaoh plans to drop a new mixtape on E-40's Sick Wit It record label. Known as Boss Chang Theory, the project is set to deliver 13 new tracks, including collaborative records with OMB Peezy, Cuban Doll, ALLBLACK, Dej Loaf, Jay Brown and others. To promote the effort, Nef shares the Cuban Doll and ALLBLACK collaboration "86" as its latest major single.
BandGang -In Too Deep
Detroit's BandGang have quietly been one of rap's most influential acts in recent years, and after years of amassing an intense following, the Midwest act have delivered their most ambitious move yet: a 30-track album titled In Too Deep. In Too Deep is an expansive journey through the grittiest sides of Detroit rap. "The same way people paved the road for us, I think we paved the way for a lot of people," BandGang Javar tells us. "We've been doing millions of views, but the views are coming faster now than they used to. There's really a lot that goes into it, and people respect what everybody went through with their situations. We're not lying about nothing, you can check the paperwork on anything and see for yourself." Featuring a star-studded list of guest features, BandGang's In Too Deep also boasts collaborations with SOB X RBE, Mozzy, Lil Beno, Drego, ShredGang Mone, Philthy Rich, Shay Gooph, HP J Rock, Tooda, Nuk and Classic Chill.
Q Da Fool – 100 Keys
DMV artist Q Da Fool is a young artist who just got signed to Roc Nation. He links up with Zaytoven, the super producer who recently released BEASTMODE 2 with Future, to drop 100 Keys. The project was produced entirely by Zaytoven. "Working with Zaytoven on this EP has been a dope experience for me," the 21-year-old rapper told Billboard. "I mean, Zay is a legend in the game and when he sent me the first set of beats, I knew then that this 100 Keys EP was going to be a classic project for me." Keep an eye out for Q.