This Vetements SS19 Hoodie Will Have Built-In Augmented Reality Tech
As seen on Japanese singer & actor Hiroomi Tosaka.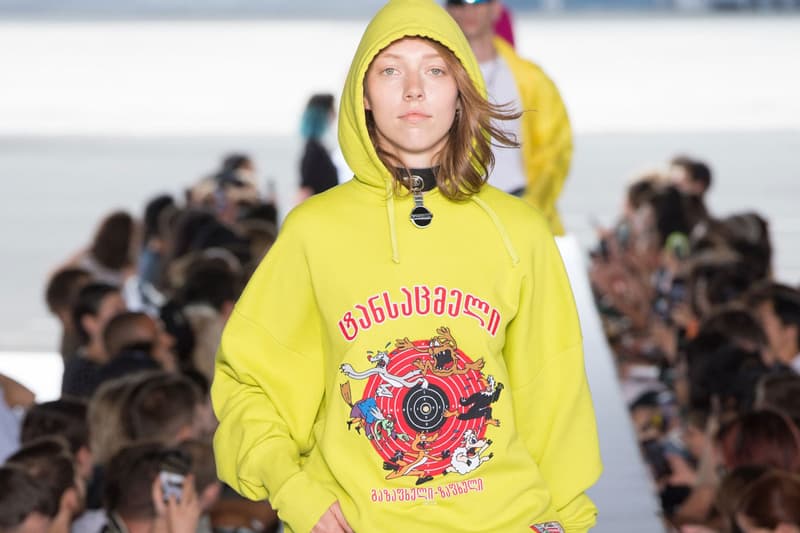 Vetements's history-indebted Spring/Summer 2019 range was already set to include an app that told the story of war-torn Georgia, but this isn't the collection's only foray into wearable tech. Thanks to Japanese actress Hiroomi Tanaka, we have a first look at an augmented reality function built into one of the season's new hoodies. When scanned with a phone, the yellow hoodie's cartoon mascots dash and flail along a red circle localized around a target printed at the hoodie's center. The text that surrounds the design is also altered, swapping the Georgian verbiage for an English translation.
Stay tuned for more news on the upcoming range, which is may hide even more surprises.
Elsewhere, Vetements' latest selection of Reebok Sock Runners has hit stores.
Vetements Spring/Summer 2019 Augmented Reality Hoodie