New Taped Confession Hints at Identity of Tupac's Murderer
"I'm the only one alive who can really tell you the story."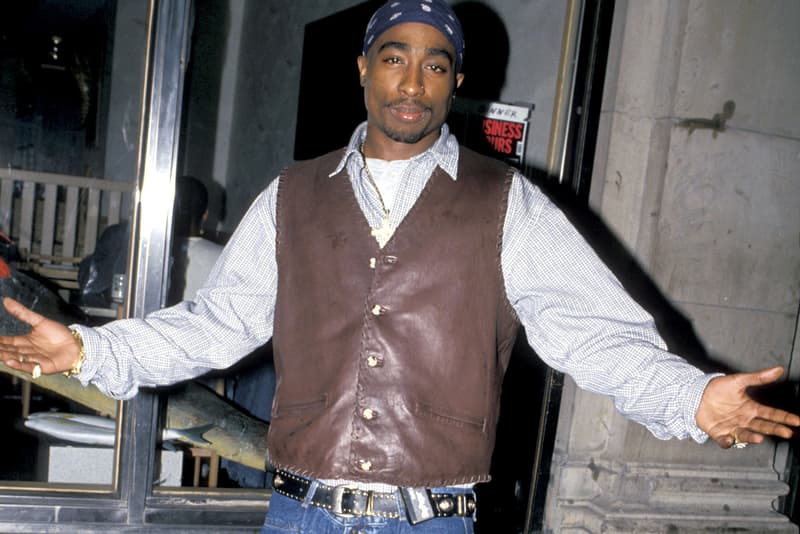 New information has surfaced in the case involving the 1996 Las Vegas murder of Tupac Shakur.
The new USA Network docu-series Unsolved: The Murders Of Tupac And The Notorious B.I.G. has unearthed a previously-unreleased taped confession from Duane Keith "Keffe D" Davis, an ex-gang member who was once affiliated with a Compton Crips set. In the audio, Davis alleges that he was in the front passenger seat of a vehicle on the Las Vegas strip on the night of Tupac's death, and claims that shots "just came from the backseat;" longtime Tupac murder suspect Orlando Anderson — who was related to Davis — was in the backseat, and another Southside Crips gang member besides Davis and Anderson was also in the car. Davis did not reveal the specific name and identity of the shooter behind those shots, citing an adherence to "code of the streets." However, in past interviews with police, he has alleged that Orlando Anderson was the individual who pulled the trigger.
"I was a Compton kingpin, drug dealer, I'm the only one alive who can really tell you the story about the Tupac killing," Davis says during the recording, according to Esquire. "People have been pursuing me for 20 years, I'm coming out now because I have cancer, and I have nothing else to lose. All I care about now is the truth." The motive: revenge for the Death Row crew's now-infamous MGM assault of Orlando Anderson.
"Certainly Keffe D and the Southside Crips killed Tupac Shakur. And it is outrageous that Keffe D is not in jail," Unsolved mastermind Kyle Long recently said during a May interview with The Wrap. "In the [Unsolved] finale, when you see why the whole Keffe D thing, how he had immunity and that — long story short, in real life and in the television show, he had immunity to make this confession to the task force."
Earlier this year, we linked up with the stars of USA's Unsolved to discuss the legacies of the ultra-famous rappers they portray, what their work on the show has taught them about Tupac and Biggie and more.
Join Our Discussions on Discord
The HYPEBEAST Discord Server is a community where conversations on cultural topics can be taken further.