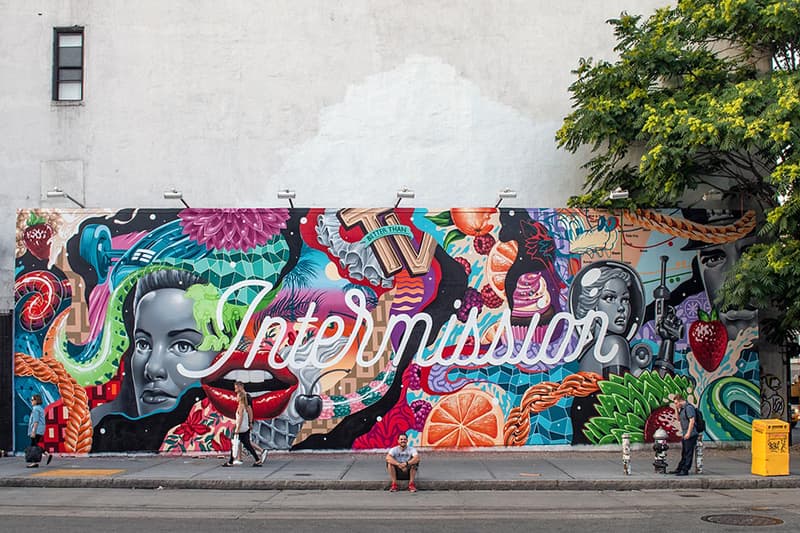 1 of 2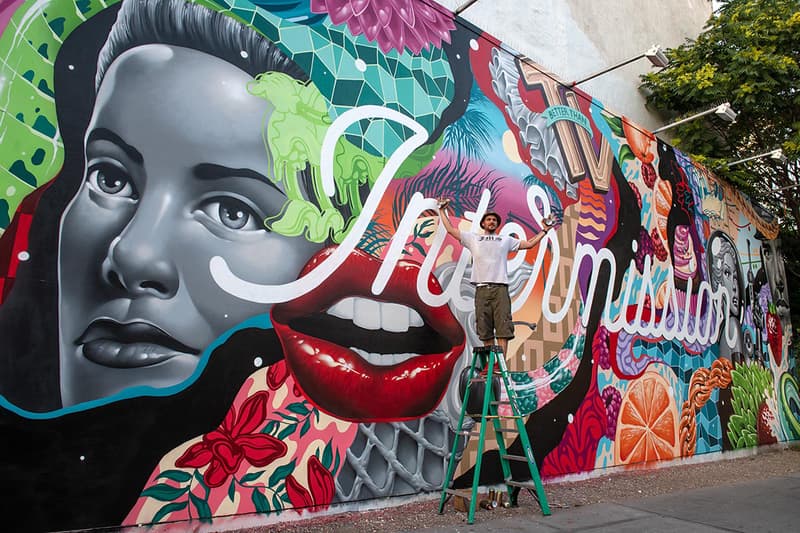 2 of 2
Tristan Eaton Paints Large-Scale "Intermission" Mural at Iconic Houston Bowery Wall
A colossal collage executed entirely with freehand spray-paint.
---
Internationally-renowned visual artist Tristan Eaton is next to put his unique spin on New York City's historic Houston Bowery Wall owned by Goldman Global Arts. Entitled "Intermission," the expansive outdoor mural boasts Eaton's signature collage-like imagery of pop subjects. It took nearly a week for the artist to complete the mural which was done entirely with freehand spray paint. View photos of the mural captured by legendary graffiti photographer, Martha Cooper, above.
In regards to the inspiration behind the mural, the artist expressed:
As I sat down to design a meaningful piece of art for the Bowery Mural, I couldn't stop but think about the recent and horrible events happening all over the world. The recent series of tragic events consuming my mind depress and scare me and it's easy to feel helpless. We can vote, protest and make noise – but it's simply not enough. I decided to take a break to digest it all and then realized we all need the same thing from time to time: a small breather to put the world on pause and look at the bigger picture. This can be medicine by itself. With this in mind, I used the Houston Bowery Wall as a canvas to paint this Intermission, in the hopes that we can all catch that breather together, and then move forward.
Be sure to follow Tristan Eaton on Instagram for all his latest artworks and check out an in-depth video of the piece by Chop 'Em Down Films below. In related news, take a look at this week's best art drops.
Houston Bowery Wall
76 E Houston St.
New York, NY 10012