Thom Browne to Officially Suit Up FC Barcelona Off the Field
Suited and booted.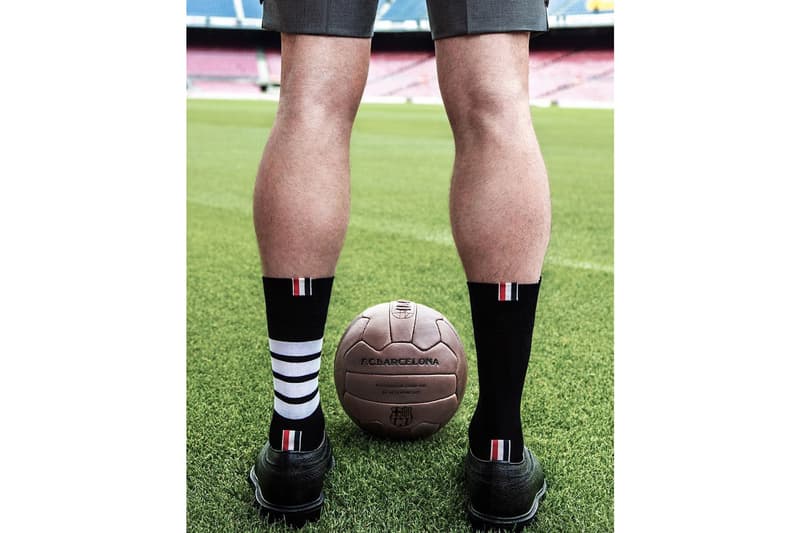 Thom Browne is continuing its run in the sports sector. Recently, during the 2018 NBA Finals, LeBron James and the Cavaliers were suited by the New York designer during their pre-game and post-game appearances. That trend will now be making its way to the game of futbol as it has just been announced that Thom Browne will become the official tailor for the globally-dominant FC Barcelona squad.
It is said that the partnership will run between the 2018 and 2019 seasons and include off-the-field looks and formal wear attire. More importantly, the partnership will be well visible during the Champions League and La Liga away matches. As for Thom Browne, the creative expressed, "I'm excited to continue to work with some of the best athletes in the world and am truly honored to dress a team which shares our similar values. The uniforms provide a platform which allows the players to express their individuality while reinforcing their solid team spirit and comradery. Top athletes are exceptional role models and we hope that the confidence and resilience that the players project in their uniforms will inspire younger generations."
If you haven't caught up yet, check out the some of the memes that came from the World Cup Final match between France and Croatia.