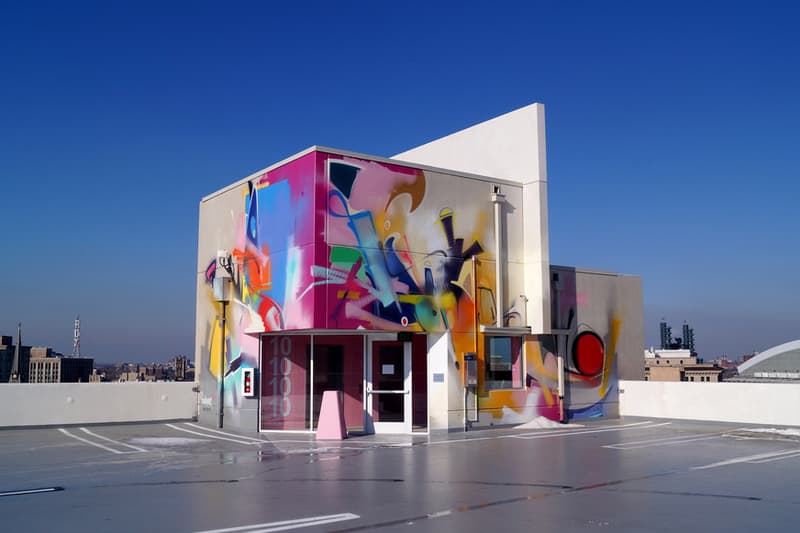 1 of 3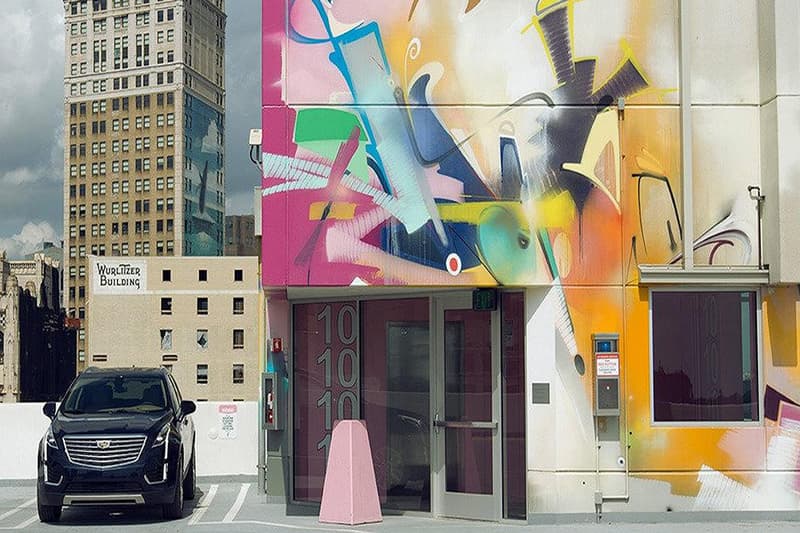 2 of 3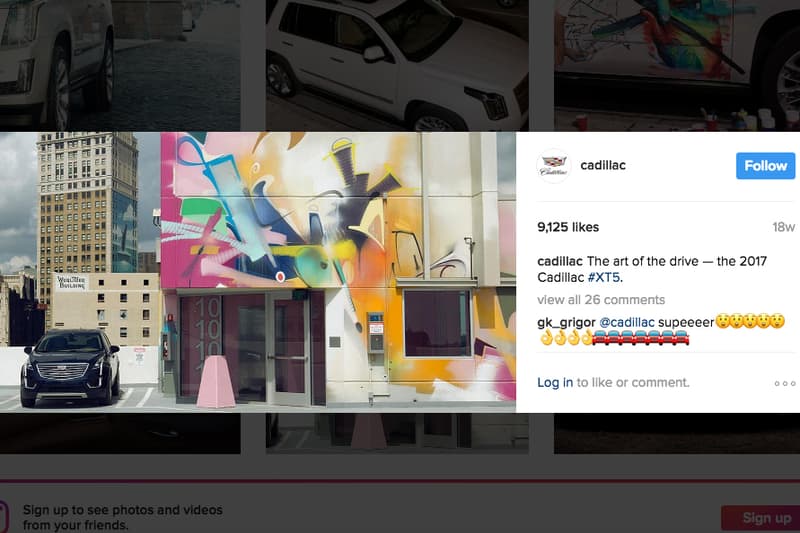 3 of 3
Artist SMASH 137 Sues GM over Copyright Infringement for Cadillac Ad
If General Motors wins this legal battle "copyright protection for millions of artworks would be lost."
---
Last January, Swiss artist Adrian Falkner, popularly known as SMASH 137, filed a lawsuit against General Motors after the automaker featured one of his commissioned Detroit murals without permission in a Cadillac XT5 advertisement back in 2016. The ad, shared across the company's social media accounts, is part of a campaign entitled "Art of the Drive" that spotlighted the XT5 crossover vehicle parked beside Falkner's mural. The artist expressed in a motion that GM purposely hid his signature on the mural by capturing the car from a particular angle.
GM responded by filing a motion this past June, asserting that the artwork qualifies under the Architectural Work exception in U.S. law that allows photographers to snap pictures of monumental structures such as the Washington Monument, Seattle Space Needle, and the Empire State Building in New York City among others. This motion discredits Falkner's piece, exempts the work from any copyright protection and claims that the building is a significant structure, when in fact, it's an ordinary parking garage in downtown Detroit.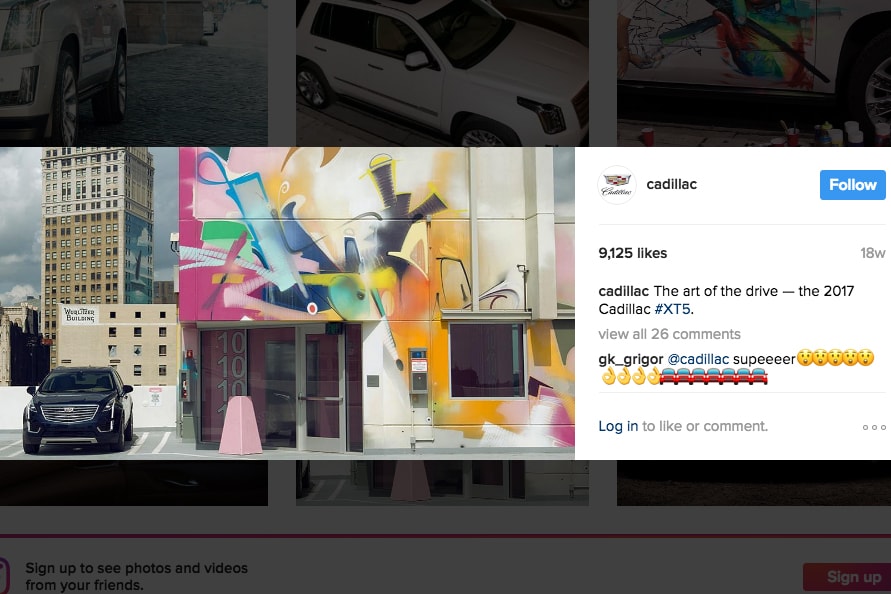 This week, Falkner and his counsel Jeff Gluck filed an opposition motion with the artist demanding compensation over the unpermitted ad. The issue is currently pending before a federal court judge in California.
"Nearly all street art and outdoor murals are placed on buildings. If courts were to accept General Motors' reasoning, copyright protection for millions of artworks would be lost and it would leave a devastating impact on artists' rights," says Gluck. "The moral implications are impossible to ignore. We will fight this relentlessly."
This legal battle harks back to a series of recent cases where big corporations use artists' works without their permission such as graffiti artist-duo KEPTIONE and DJ RAKUS versus Oakley. If GM succeeds in this case, outdoor murals would be free to use by companies to sell their products.
Let us know your thoughts on this case and stay tuned for updates.