'Fortnite' Season 5 is Available Now
Introducing new locations, vehicles and rewards.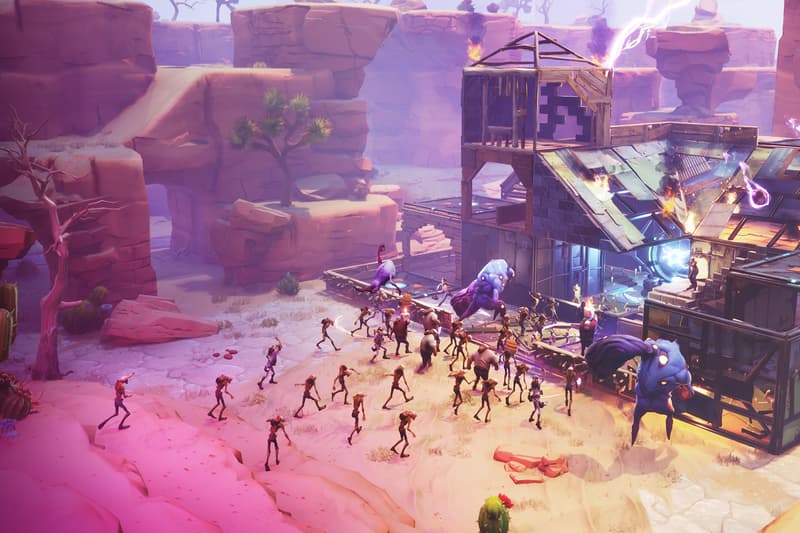 After its release date was confirmed last month, Epic Games has now launched the fifth season of Fortnite. The updated game features a range of new additions, ranging from geographical features — Viking ships, desert outposts and ancient statues — to new vehicles, mysteries and locations.
The biggest changes to the game are all to do with the map, with the desert biome as well as locations titled "Paradise Palms" and "Lazy Links." There is also a number of anonymous areas designed to surprise. Other key additions include the All Terrain Kart, a rugged golf cart that can take all four squad members, and "Rifts." Coming from the cracks in the sky towards the end of Season 4, "Rifts" are mini portals across the island and offer a quick and random escape route.
In other Fortnite news, Drake reportedly never paid his $5,000 USD bet.