Presnel Kimpembe on His Love of Sneakers and Football Rituals
Watch him during the 2018 FIFA World Cup.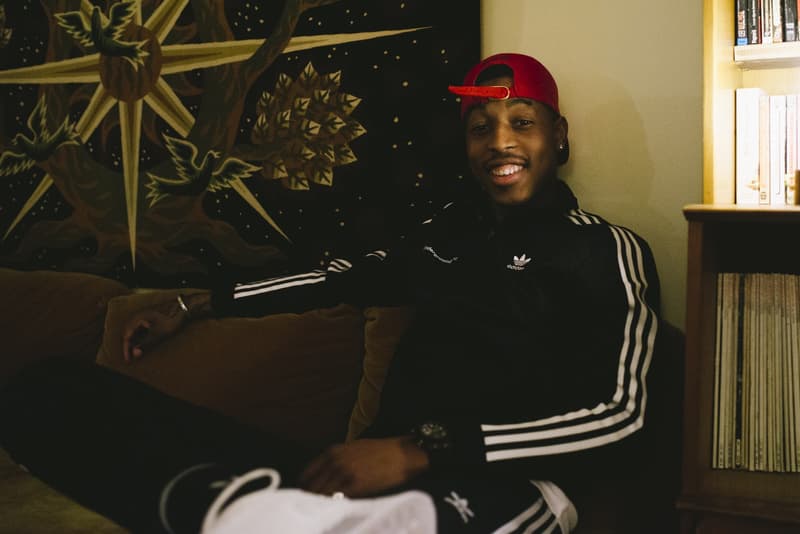 1 of 2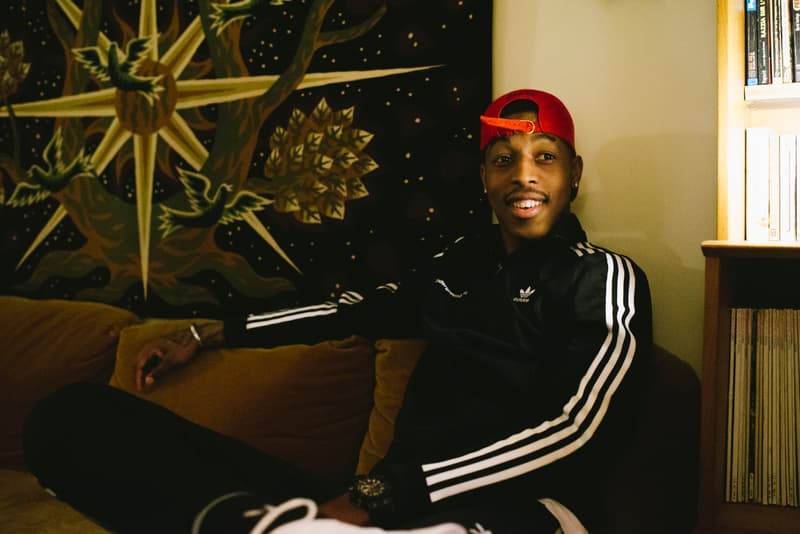 2 of 2
The 2018 FIFA World Cup is shaping up to be one of the best and most shocking tournaments the Beautiful Game has ever seen, and one player looking to bring glorified results to his country is 23-year-old Frenchman Presnel Kimpembe. Currently turning heads with Paris Saint-Germain, Kimpembe's rise in the footballing world came to prominence after making his way through PSG's youth academy system. Having stepped in for Captain Thiago Silva's central defender position on multiple occasions, the three-time Ligue 1 champion Kimpembe looks to be the future for both his club and country.
As France continue on their dominating streak at this year's FIFA World Cup tournament, take a look back at a recent interview we had with Presnel Kimpembe during adidas' Underground FC event. During the chat, Kimpembe opened up about his football rituals, his favorite sneakers, and his role at Underground FC.
Also be sure to catch up on our interview with French superstar Kylian Mbappé and keep up with all the latest 2018 FIFA World Cup news here. France will face off with Uruguay in the tournament's first Quarterfinal matchup this Friday.
What were your first pair of sneakers?
I remember my first pair of Stan Smiths. I really took care of them and I did my best to keep them white because it was not every day that we could afford these kind of shoes. I remember the back-to-school ritual where we could choose our new sneakers and I was often inspired by the style of my older brothers.
Does fashion run strong through the Kimpembe clan?
It's true that we all have strong affinities with fashion in the family, though I have the most style (laughs).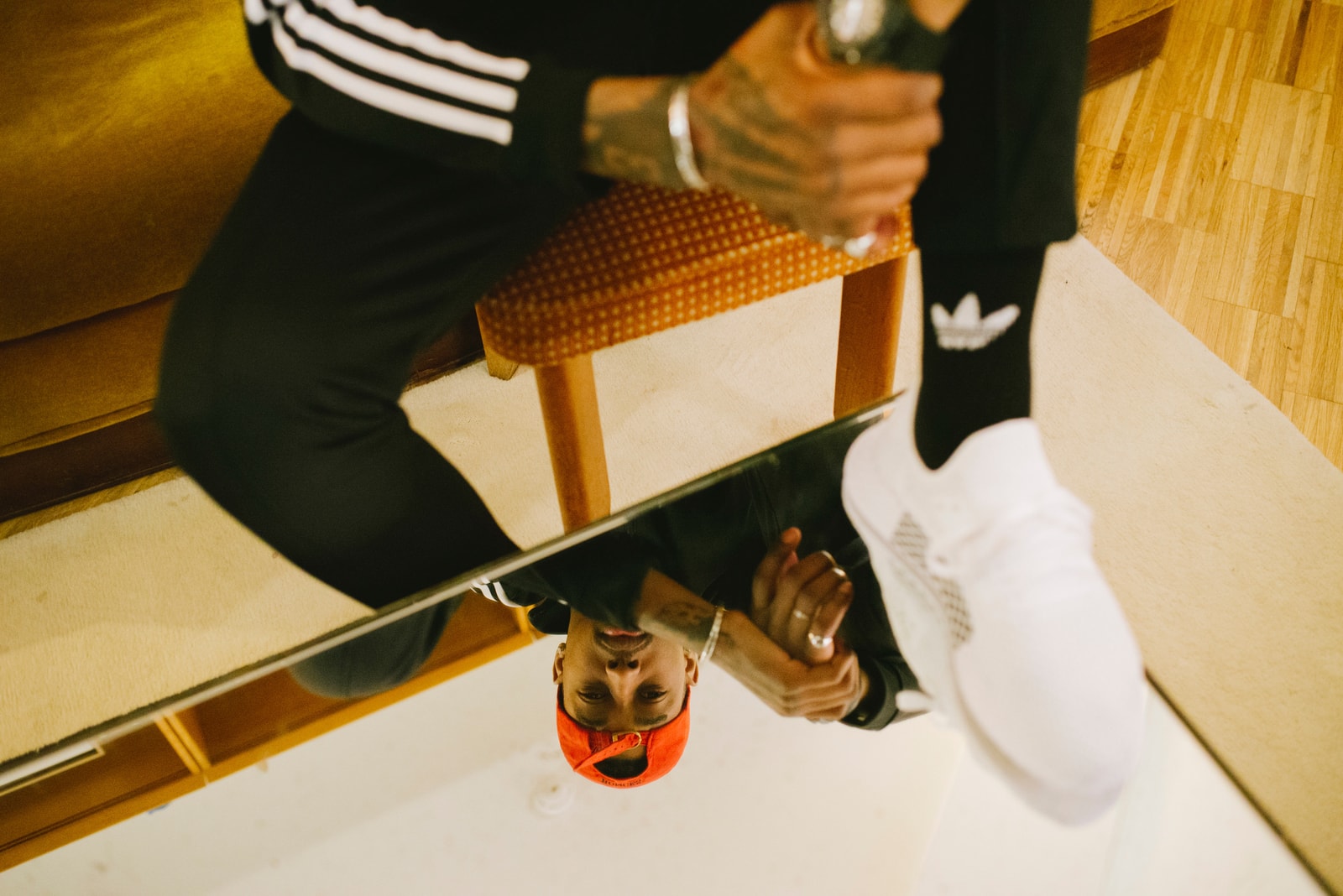 While growing up, have you become an avid sneakerhead and fashion enthusiast?
Of course. Fashion and football are two worlds of creation and affirmation of my personality that are connected; they are an integral part of my daily life. On the field, whether in play or in appearance, the concept of style matters a lot. It's important to be stylish.
Were you known for being fashionable in your youth?
Not especially. I would say that this passion for fashion has developed over time and today it is an area that interests me more and more.
Football and fashion are on the same field with Underground FC, what inspires you about the two?
These are two worlds that blend very naturally. In these areas, it is essential to give free rein to one's creativity. In addition, the notion of style and elegance is increasingly important in sports and especially in football. In the future, the two worlds will be brought to interact more and more frequently.
What will be your role in Underground FC?
I will have a creative director role on many aspects of Underground FC. I will judge the football qualities of players and athletes. My eyes will be on the best technical gestures and the most creative profiles on the field. My role also has a fashion dimension to it, because I will award the best outfits and teams with the most style.
Since we're talking about football, do you remember your first pair of boots?
It was a pair of white and blue adidas F30s. They were really beautiful. I still see myself spending hours cleaning them so much I wanted them. After a while, it became my match, I did not put it to training for fear of damaging it.
"Fashion and football are two worlds of creation and affirmation of my personality that are connected; they are an integral part of my daily life."
Do you have any funny stories regarding your boots?
I used to paint my boots. It was so important to have shoes matching my outfit that if my shirt was red, there had to be red on my boots. We did not necessarily have the means to buy new shoes all the time, but this is how we managed to have style anyway.
How is your creativity reflected on the pitch?
I express it through my style in general, through what I release. Whether it's through my boots, my tattoos or my haircuts, I always try to have a certain elegance, while expressing my personality. But the style, beyond the appearance, is also a style of play, an attitude or what one releases as identity in a general way.
Do you have specific rituals?
I always put my left shoe before the right. I always go back on the ground with my left foot and I always have three jumps on one side and three jumps on the other. I have never been really superstitious but I think I'm starting to become one.
Central defenders are often known for their looks and elegance. To what extent do you respond to this tradition?
I think we all have to have our own style, our own identity. However, I think to fit into this tradition and when I give my Glitch to my outfit or when my haircuts show patterns, through these biases I affirm my style but also my personality.