New York Souvenir Company Sues Balenciaga For Copyright Infringement
Straight copy or homage?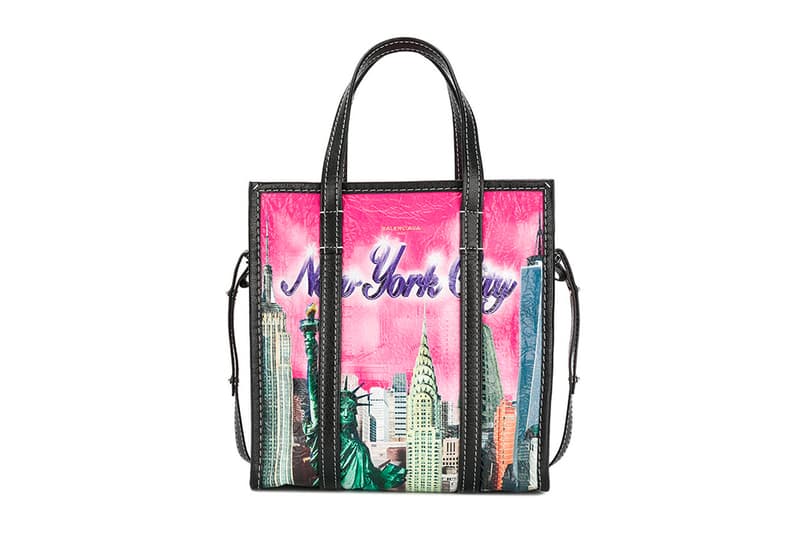 Despite being one of the biggest luxury fashion houses at the moment, Balenciaga could now be in some serious legal trouble after being sued by a New York souvenir company. City Merchandise, Inc. recently filed a lawsuit claiming the Kering owned label ripped off one of its signature designs.
The item specifically mentioned in the copyright infringement suit is Balenciaga's Multicoloured New York Bazar Shopper Tote priced at $1,950 USD. City Merchandise, Inc. claims that the pricy carry option is "virtually indistinguishable" from its tote design which is sold at tourist outlets for $19.99 USD. The filing goes on to note the similarities in the artwork used noting the "whimsical and appealing layouts and arrangements, compilations and/or collages, skyline perspectives, depicted objects and environmental elements, color schemes and shading, highlighting and bordering, shapes and sizes." While a spotlight on Creative Director of Balenciaga, Demna Gvasalia's, penchant for appropriation is used to paint a dubious reputation as an explanation for the claims rounds up the lawsuit
Stay tuned for more information regarding Balenciaga's copyright infringement lawsuit.