Carrie Fisher & Mark Hamill Confirmed to Appear in 'Star Wars: Episode IX'
Director J.J. Abrams reveals how.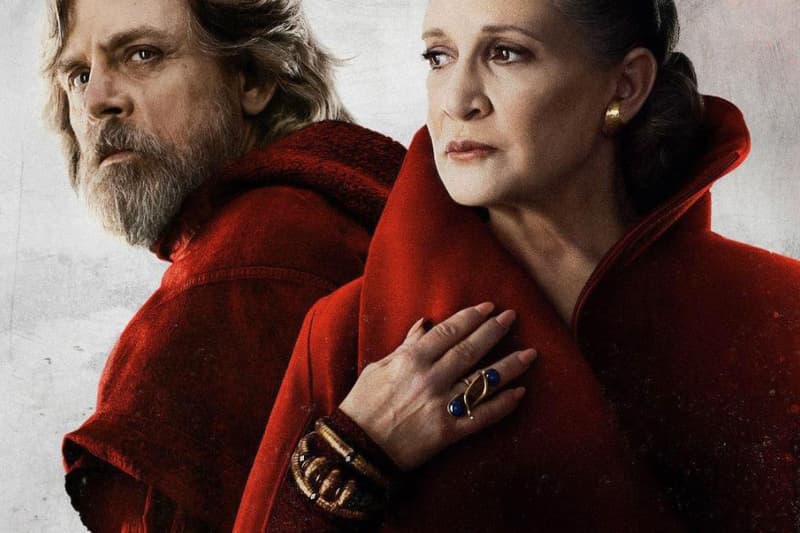 Disney has revealed the cast for Lucasfilm's upcoming Star Wars: Episode IX, which will see the return of characters Luke Skywalker and General Leia Organa. Cast members expected to return include Daisy Ridley, Adam Driver, John Boyega, Oscar Isaac, Lupita Nyong'o, Domhnall Gleeson, Kelly Marie Tran, Joonas Suotamo, and Fisher's daughter, Billie Lourd.
However, it has been speculated if Mark Hamill would return in the next film following the end of The Last Jedi, and more have speculated how Carrie Fisher's character would be addressed due to the actor's untimely death shortly after production wrapped. Returning director from The Force Awakens, J.J. Abrams, has been tapped to helm the final installment of the trilogy in what's being called the end of the Skywalker saga.
Abrams has stated:
"We desperately loved Carrie Fisher. Finding a truly satisfying conclusion to the Skywalker saga without her eluded us. We were never going to recast, or use a CG character. With the support and blessing from her daughter, Billie, we have found a way to honor Carrie's legacy and role as Leia in Episode IX by using unseen footage we shot together in Episode VII."
Are you excited to see Leia's arc come to an organic conclusion? Share your thoughts below. In other film news, the trailer for Abram's new nazi zombie flick Overlord has arrived.
It's bittersweet facing my final chapter without her-She is simply irreplaceable. I'm finding solace in the fact that she won't BE replaced & would love the worldwide outpouring of affection from those who loved her when they heard the news.#CarrieOnForever pic.twitter.com/7ueMqBxQwa

— Mark Hamill (@HamillHimself) July 29, 2018