Lana Del Rey Drops Two New A$AP Rocky Collaborations: "Summer Bummer" And "Groupie Love"
Playboi Carti is also featured on "Summer Bummer."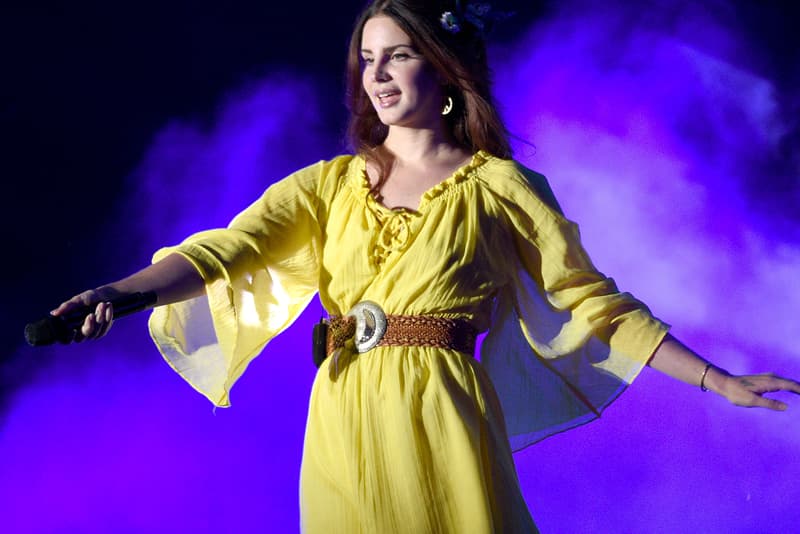 As promised, Lana Del Rey released two new songs off her forthcoming album, Lust for Life, on Zane Lowe's Beats 1 show. The tracks — "Summer Bummer" featuring A$AP Rocky and Playboi Carti, and "Groupie Love" with Rocky — were previously teased via Del Rey's Instagram account. Here they are now however, in their entirety.
On "Summer Bummer," Del Rey croons "High tops in the summer/Don't be a bummer, babe/ Be my undercover lover, babe," over Playboi Carti adlibs. "Groupie Love" sounds like a summer anthem as well, and finds the songstress harmonizing about a partner wanting her fanlike affection. The songs serve as the third and fourth singles released from Lust for Life. The album, Del Rey's fourth in five years, features The Weeknd, Stevie Nicks, Sean Lennon, Rocky and Carti. It is slated to be released on July 21.
Listen to "Summer Bummer" and "Groupie Love" below:
Lust for Life tracklist:
01 "Love"
02 "Lust For Life" (Feat. The Weeknd)
03 "13 Beaches"
04 "Cherry"
05 "White Mustang"
06 "Summer Bummer" (Feat. A$AP Rocky and Playboi Carti)
07 "Groupie Love" (Feat. A$AP Rocky)
08 "In My Feelings"
09 "Coachella – Woodstock in My Mind"
10 "God Bless America – And All The Beautiful Women In It"
11 "When The World Was At War We Kept Dancing"
12 "Beautiful People Beautiful Problems" (Feat. Stevie Nicks)
13 "Tomorrow Never Came" (Feat. Sean Ono Lennon)
14 "Heroin"
15 "Change"
16 "Get Free"