Purchase Drake's "Finesse" Crewneck Sweatshirt Now
Sending the Internet into a frenzy.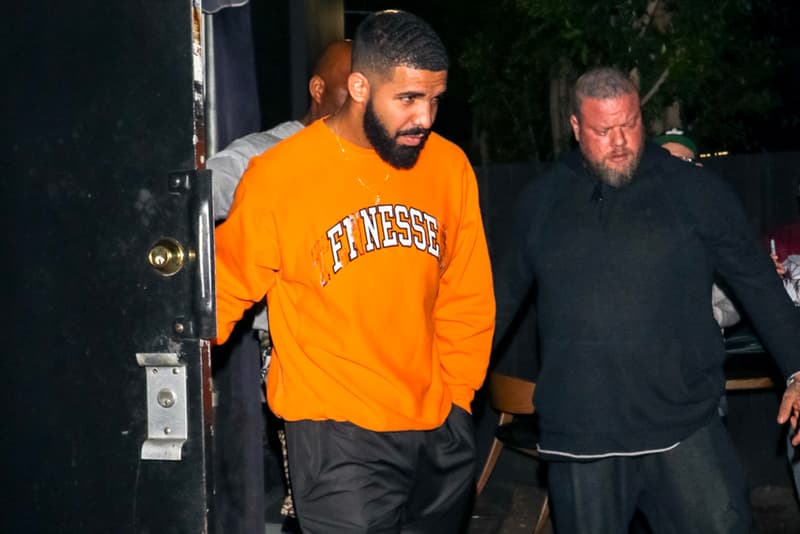 Drake sent the Internet into a frenzy yesterday after he was spotted rocking a Tennessee crewneck sweater that had been meticulously carved out to say "Finesse." Of course fans quickly searched the Internet to find ways to get their hands on one of those bright orange crewnecks for themselves.
For those looking to purchase, The Fader has done all the hard work and has identified icantdecideyet as the designer. Just like the one spotted on Drake, icantdecideyet takes old university sweaters and turns them into new gems by creating new words or phrases out of the original names. The label also makes "REcollege" t-shirt, which can be seen below.
The customized "Finesse" crewnecks, along with other options, can be purchased now for $260 USD while the T-shirts go for $89 USD. Head over to icantdecideyet's official website to purchase now. "Finesse" is also the name of a track on Drake's new album, Scorpion.
In related news, Drake sent DeMar DeRozan a personal thank you message after Spurs trade.