The"Bear Extraordinaire" Is The Most Expensive Ice Cream in the U.S. at $1,500 USD
And it comes in a $1,200 USD crystal serving bowl.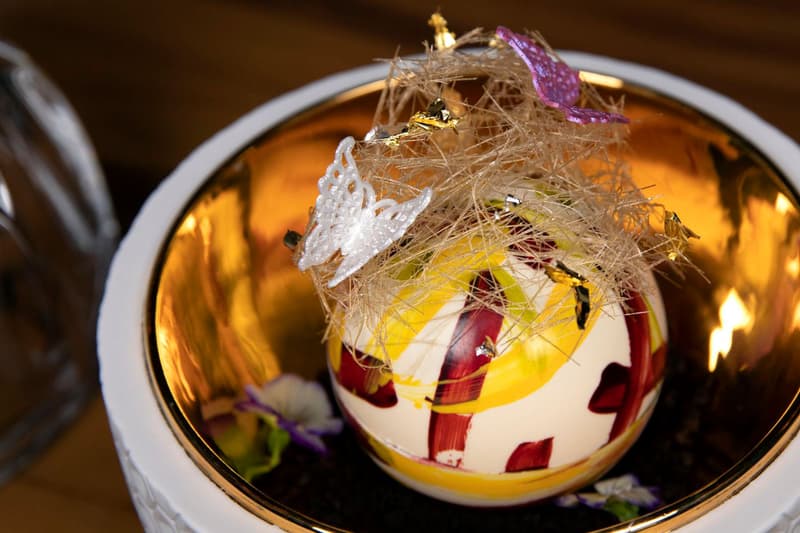 New York City's Baccarat Hotel is home to the "Bear Extraordinaire," the most expensive ice cream sundae in the United States coming in at $1,500 USD. The base holds vanilla ice cream made with "imported vanilla beans from Madagascar" that's covered in a white chocolate shell painted by hand with colored cocoa butter.
That's on top of three grams of black truffle crumble usually worth $95 USD, mixed with dark Manjari chocolate from Madagascar and Valrhona Gold cocoa nibs. Dressing the delicious dish is hibiscus champagne sauce, citrus meringue, fondant butterflies, and angel hair sugar strands. It is then garnished with expensive edible gold and silver leafing.
The ice cream is offered in a $1,200 USD clear Baccarat "Zoo Bear" crystal bowl, while the ice cream dish without the bear crystal can be ordered for $300 USD. Folks who purchase the bowl figurine gets to keep it, which are individually numbered and signed by the designer.
Will you be grabbing a sundae? Comment your thoughts below, then check out Starbucks Korea's Summertime Avocado Frappuccino.
Baccarat Hotel
28 W 53rd St
New York, NY 10019