Starbucks Korea Introduces Summertime Avocado Frappuccino
Complete with chocolate "pit."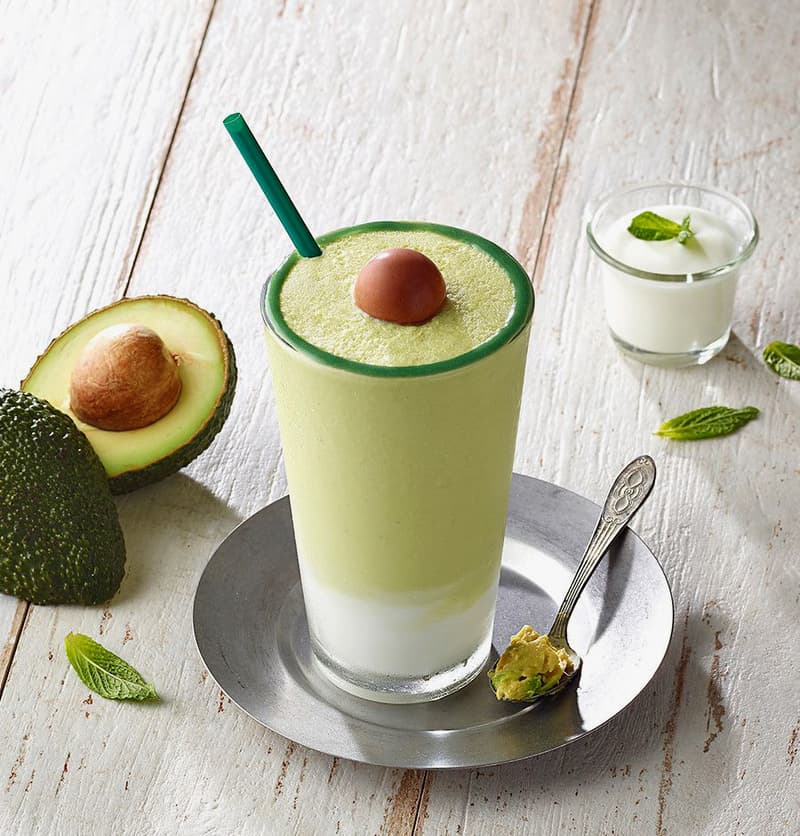 Starbucks Korea welcomes the warm weather with a series of limited flavors. Most interesting is the brand's "Avocado Blended," a Frappuccino first introduced three years ago. The returning beverage features a dark green rim intended to recall an avocado peel along with a chocolate "pit" placed on the top. Accompanying the creamy Avocado Blended is the "Cool Pineapple Fizzio," an equally refreshing-sounding summer drink.
Get a slightly closer look at the Avocado Frappucino on Starbucks Korea's website.
In Japan, Starbucks recently partnered with fragment design and Stanley for stainless steel bottles.