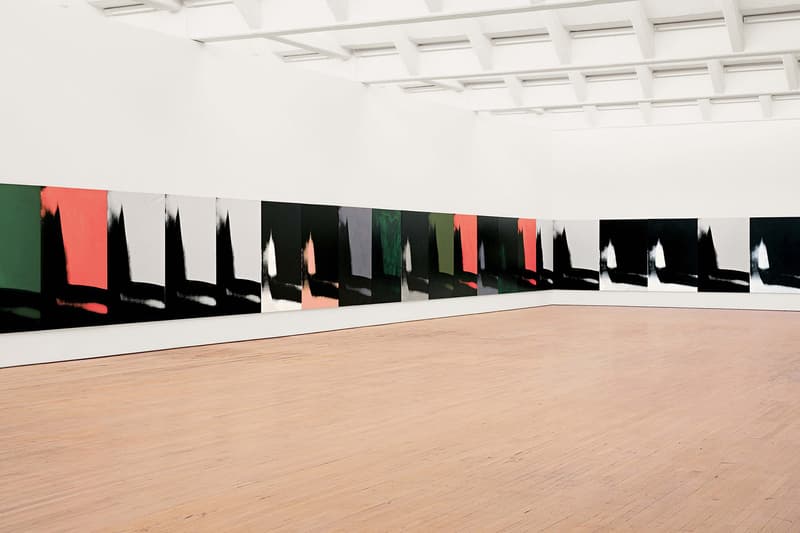 Andy Warhol's Iconic 'Shadows' Paintings to Be Displayed at Calvin Klein's NYC Headquarters
Organized and presented by the Dia Art Foundation.
---
Following a collaborative sneaker release, Calvin Klein further commemorates Andy Warhol with an upcoming exhibition at its NYC headquarters. Made in partnership with the Dia Art Foundation, the show will display the late artist's iconic Shadows, silkscreen paintings that boast dynamic blurs of dark and light colors such as yellow, violet, coral, and aqua. Warhol first showed the works at a gallery in New York City's SoHo neighborhood back in 1979. There are a total of 102 canvases with roughly around 50 to be on view at this impending installment.
"Andy Warhol: Shadows" will be open to the public starting October 26 until December 15. Special programming for the show includes a panel discussion between Whitney Museum of American Art senior curator Donna De Salvo and Dia Art Foundation director Jessica Morgan. In related news, The Andy Warhol Foundation will soon launch a show featuring 130,000 unseen images of the legendary pop artist at Stanford University's Cantor Arts Center this September 28.
Calvin Klein NYC Headquarters
205 W 39th St.
New York, NY 10018