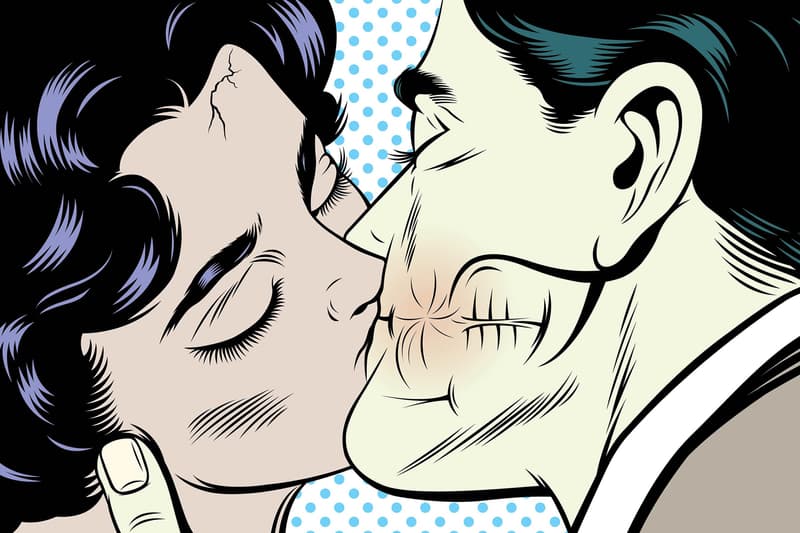 1 of 6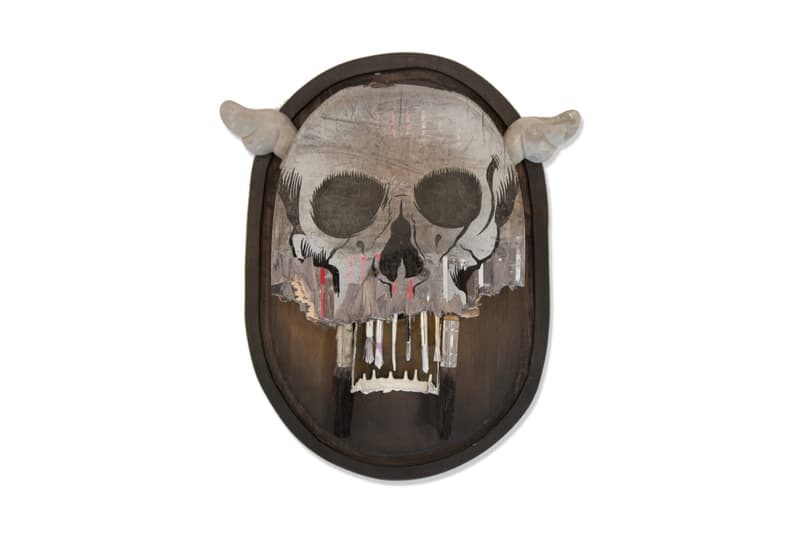 2 of 6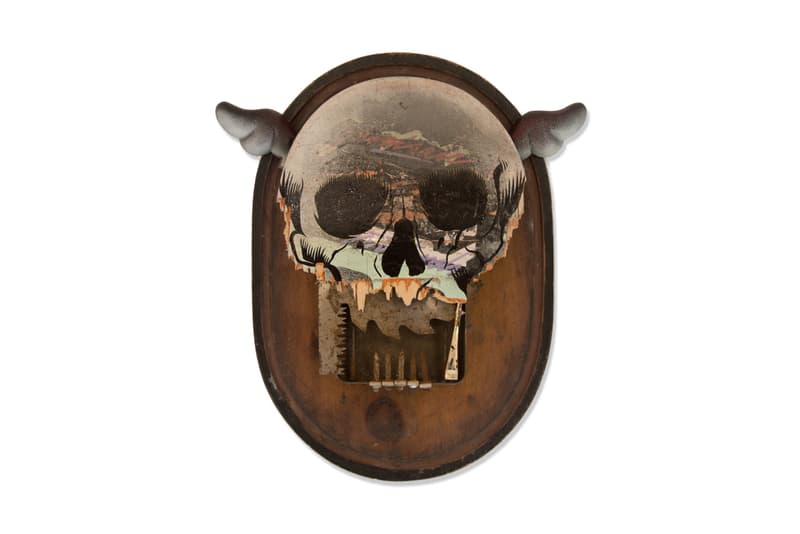 3 of 6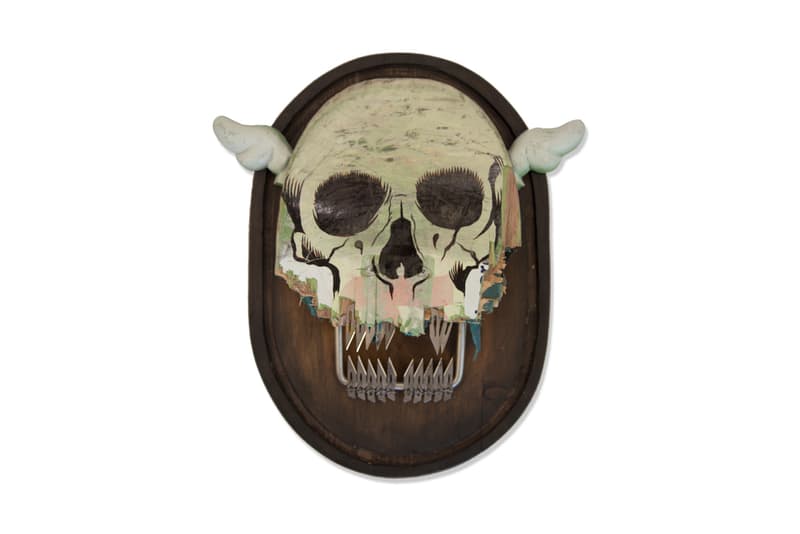 4 of 6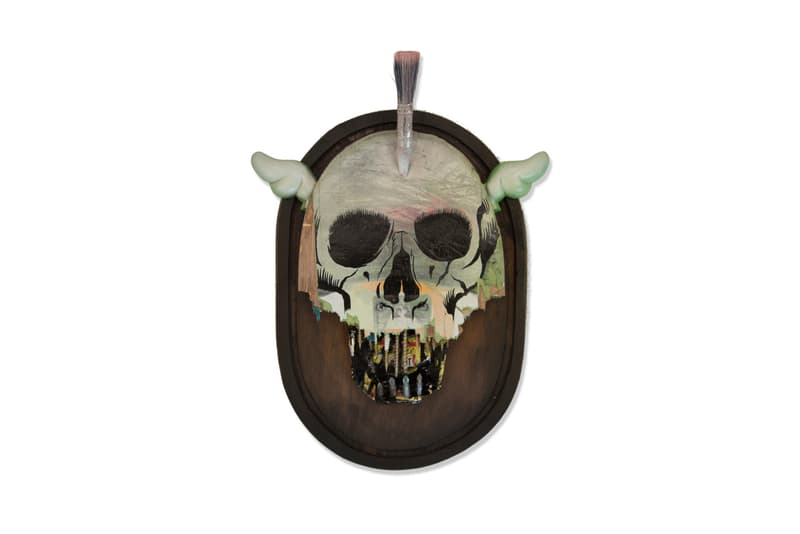 5 of 6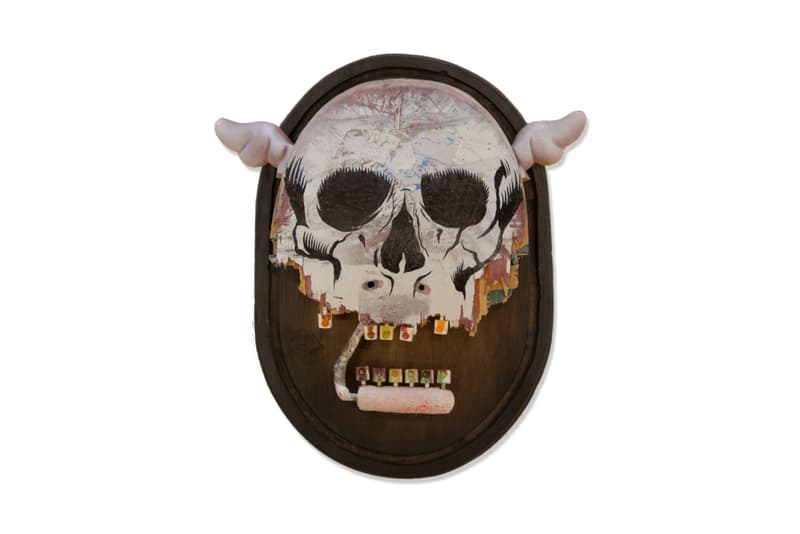 6 of 6
D*Face Brings Celebrated Pop Artworks to Seattle's Treason Gallery
Spotlighting new skeletal sculptures of his famed 'D*Dog' character.
---
Celebrated artist D*Face will soon launch his first solo show in Seattle's Treason Gallery this week. Entitled "Home Is Where the heART Is," the artist will present both new and old works including his ubiquitous portrayals of Marilyn Monroe and Queen Elizabeth II. Another highlight of the show is a series of new mixed-media sculptures called Create and Annoy. These plaque-like pieces center upon his trademark D*Dog character in varying skeletal versions which will be up for grabs at the exhibition for around $4,000 USD each.
"This show immediately presented itself to me as an opportunity to be introspective – to throw on the brakes and look back at some of the images and icons that shaped my work from the outset," said the artist in regards to the show. "I wanted to combat the idea that nostalgia is the enemy of progress. Appropriately applied past experience can be one of the most useful tools a person has, and personally I've always been a 'don't fix what ain't broke' kinda guy anyway."
View the D*Face's Love Bites artwork as well as his Create and Annoy sculptures above. The artist also recently painted a large-scale mural to commemorate the show as depicted in the Instagram post below. Expect "Home Is Where the heART Is" to launch at Treason Gallery this August 2. In other art news, Gagosian Beverly Hills is currently presenting large-scale collage paintings by the late iconic pop artist, Tom Wesselmann.
Treason Gallery
Pioneer Square, 319 3rd Ave S
Seattle, WA 98104
USA