Young Thug Announces Features on Upcoming 'Slime Language' Project
"Duke, Gunna, Strick, T-Shyne, London, Wheezy…like the whole slime, everybody."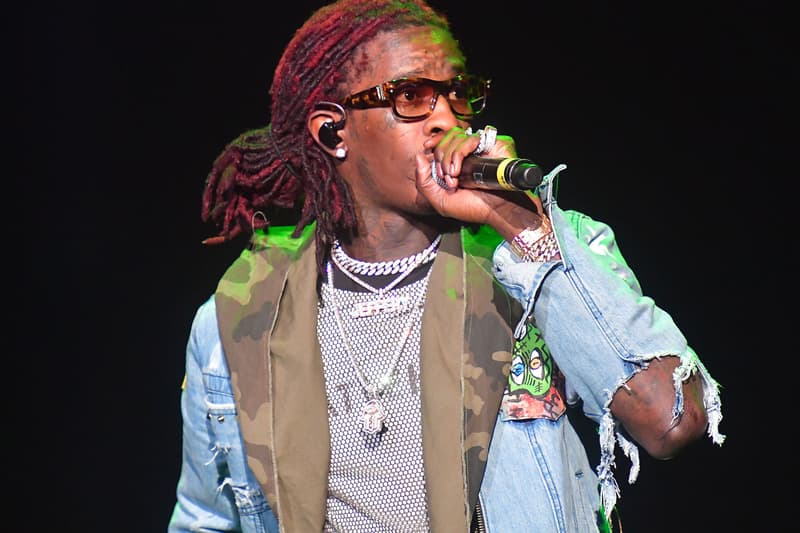 After announcing the title of his upcoming project last week, Young Thug is back with more intel, this time sharing featured artists producers set to appears on his long-anticipated project. During an Instagram Live session last night, the "Anybody" rapper told fans his next project will feature nearly everyone on his YSL imprint. "Slime Language mixtape got damn got Duke, Gunna, Strick, T-Shyne, London, Wheezy, you know all the producers," Thugger said. "Jerrika, Dora And Dolly, like the whole slime, everybody."
Meanwhile, this announcement arrives a few days after YSL rapper T-Shyne shared his new video-single for "Word of Mouth" in addition to Gunna's massive collaboration with Lil Baby called, "Sold Out Dates." Stay tuned.
Young Thug giving information on YSL's upcoming SLIME LANGUAGE mixtape ?? pic.twitter.com/DFDDM4HRxK

— SLIME LANGUAGE ? (@YSLslimes) June 20, 2018
In other related news, Young Thug will be joining J.Cole for his 'K.O.D.' tour kicking off in August.