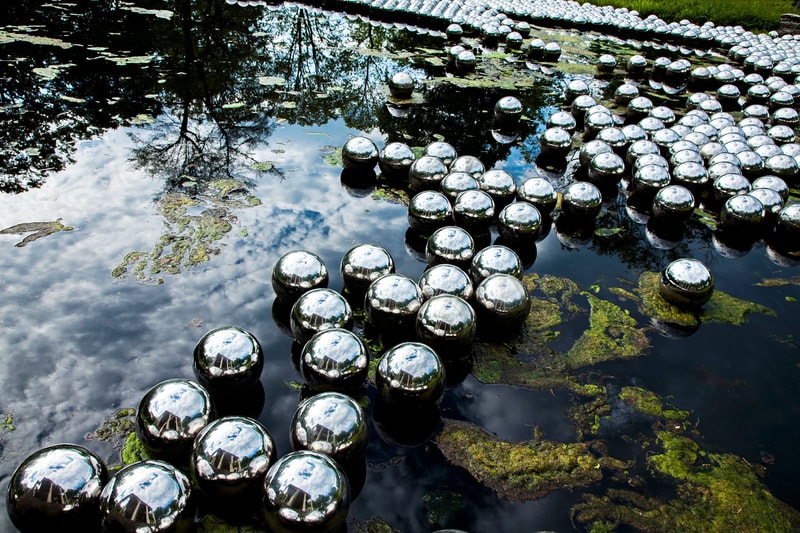 Yayoi Kusama's 'Narcissus Garden' Installation Is Coming to New York
As part of MoMA PS1's "Rockaway!" festival.
---
Japanese artist Yayoi Kusama is set to bring her Narcissus Garden installation to New York, with the work appearing in the Rockaways from July 1. The artwork — which is made up of 1,500 mirrored stainless steel balls — will take over part of Fort Tilden, an ex-military base on the beach in Queens.
The work has been displayed all over the world since it made its debut in 1966, although the latest installation is set to differ from previous examples. Kusama has worked closely with Klaus Biesenbach, the director of MoMA PS1, who told the New York Times that "it will look very, very different than before," however no further explanation was given.
Yayoi Kusama's Narcissus Garden will be displayed as part of MoMA PS1's "Rockaway!" arts festival from July 1 until September 3.
This isn't the only Kusama work to go on display in the US, with the Infinity Mirror Room set to arrive in Chicago.