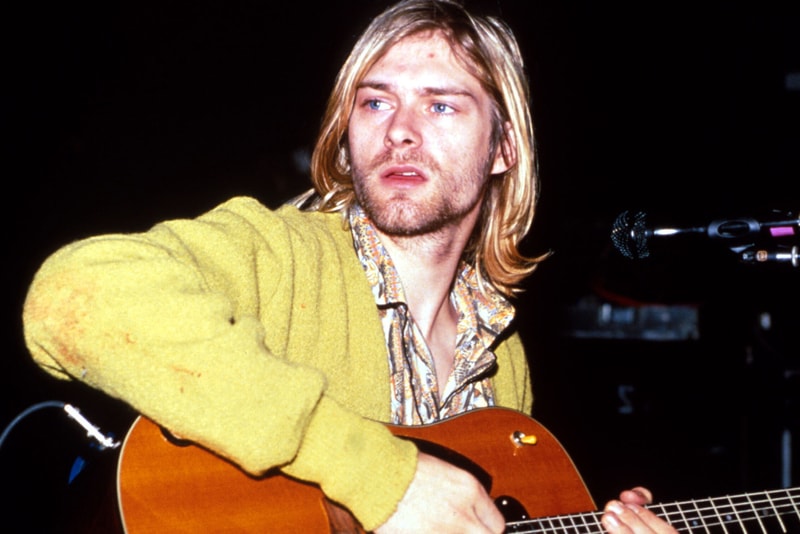 Kurt Cobain's Personal Artworks & Belongings Wrecked by Fire
Rare items as part of a commemorative exhibit at the Aberdeen Museum of History.
---
Personal artworks and items belonging to the late Kurt Cobain have been wrecked by a fire at the Aberdeen Museum of History this past Saturday. The exhibition dedicated to the Nirvana frontman displayed a slew of coveted items including posters, band T-shirts, a couch he slept on at a friend's home from 1985, as well as a bench from outside his home in Seattle.
According to NPR, no one was in the building during the fire and no injuries have been reported. An investigation is currently going on, but electrical malfunctions inside the institution may have caused the blaze. It took 77 firefighters about ten hours to stop the fire. "This is terrible. Hope people are safe," tweeted Nirvana bassist Krist Novoselic.
Cobain's daughter Frances Bean is set to launch a new exhibit entitled "Growing Up Kurt Cobain" at the Museum of Style Icons in Newbridge, Ireland. The show will display Cobain's drawings, handwritten lyrics and his jumper worn in Nirvana's Smells Like Teen Spirit music video back in 1991. The exhibit will launch July 19 up until late September. Stay tuned for more details.
Aberdeen Museum of History
111 E 3rd St.
Aberdeen, WA 98520
This is terrible. Hope people are safe. https://t.co/ZWvwjr2Il2

— Krist Novoselić (@KristNovoselic) June 9, 2018