Why Are Artists Pulling out of Festivals?
Who was your biggest disappointment?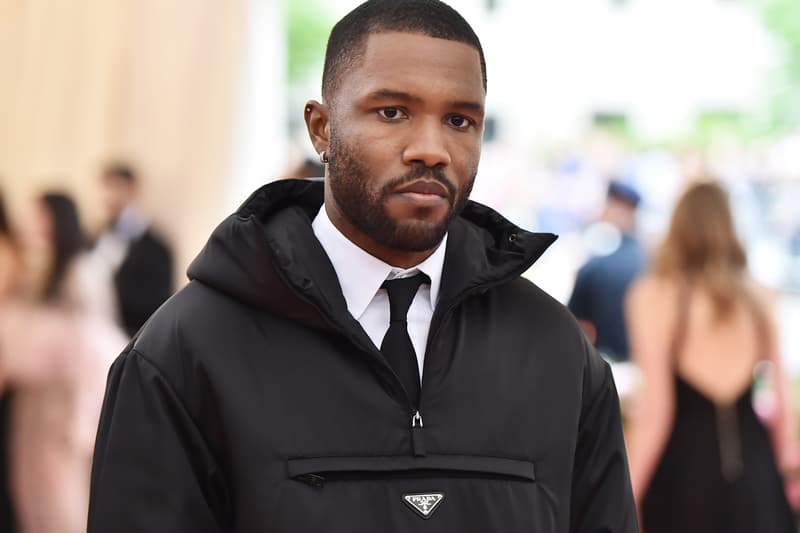 2017 has not been the optimal year for music festivals so far. There was the disastrous Fyre Festival, which has been perceived to be one of the biggest scams in recent times and is currently under FBI investigation; the cancellation of BC's Pemberton Music Festival due to bankruptcy (the province's nearby Squamish Festival had also been called off since 2016); and the cancellation of New York's Mysteryland USA, which was made "due to unforeseen circumstances." Fortunately, a few festivals performed exceptionally well. The rap-heavy festival Rolling Loud, which at one point faced the possibility of cancellation, was one that carried out very successfully. Coachella was also another favorable bid, having sold out in three hours. That's, however, still far from the record time — the festival sold out in 40 minutes back in 2015.
In addition to disastrous or cancelled festivals, notable artists have been mysteriously pulling out of their performances this year. Some of these withdrawals are warranted, such as Beyoncé's decision to pull out of her headlining set at Coachella to avoid complications in her third-trimester pregnancy. Others, like Frank Ocean, Tyler, the Creator and Lil Uzi Vert, pulled out with little to no explanation at all. In addition to cancelling festival performances, some artists have been abandoning their tour dates as well — A Tribe Called Quest and Kehlani have both wiped out the European legs of their respective tours.
Listed are six of the most noteworthy instances of artists pulling out of or not showing up at their festival sets in 2017 so far. With summer almost here and festival season soon in full effect, we can only hope that the trend does not continue.
Frank Ocean
Photo via Blake Ponto/HYPEBEAST Music
Festivals cancelled: Sasquatch! Festival, Hangout Music Festival, Primavera Music Festival
Reason: Production delays
Frank Ocean was set to his live comeback with a string of festival appearances. However, in early May, the Blonde mastermind decided to pull out of Sasquatch!, George, Washington's premiere music festival. With rumors in the air that the California crooner was going to withdraw from his Hangout set as well, sure enough, Frank officially pulled out less than a week later. Last week, Frank has cancelled his Primavera Sound Festival showcase — three cancelled performance so far. All of the withdrawals happened because of "production delays beyond his control," according to the official press releases. Ocean is still scheduled to headline Denmark's NorthSide Festival, Los Angeles' FYF Fest. NYC's Panorama Music Festival and Manchester's Parklife festival. The dates are still on as of now, but who know's what will happen.
We are sorry for any inconvenience caused by this situation and we appreciate your understanding.

— Primavera Sound (@Primavera_Sound) May 27, 2017
Lil Uzi Vert
Photo via Billboard
Festival cancelled: Soundset Festival
Reason: Illness
Lil Uzi Vert did not show up to his performance at Minnesota's 2017 Soundset Festival. While Uzi didn't give a particular reason as to why he was absent, he did send out a tweet shortly after, posting, "My brain … I'm going crazy ..2®." The festival revealed that Uzi missed the show due to "illness," but the rapper's label, Atlantic, declined to comment. Fans were upset at the Philadelphia rapper's no-show and expressed their dissatisfaction on social media. Uzi is also not the only well-known rapper to pull out of Soundset; Mac Miller also cancelled his performance (as well as his Sasquatch! set) last week without giving a reason. However, fans seemed more understanding as it was speculated that the Pittsburgh rapper pulled out to be with his girlfriend Ariana Grande following the tragic Manchester Concert Bombing that took place at her show recently.
Thanks to all the fans for coming out & supporting. @LILUZIVERT had to cancel due to illness. We hope he can make it out next time.

— Soundset Festival (@soundset) May 29, 2017
Tyler, the Creator
Photo via Julian Berman
Festivals cancelled: NXNE
Reason: Circumstances beyond his team's control
Frank Ocean is not the only Odd Future member to be bailing out on his scheduled festival performances. Just last week, Tyler, the Creator pulled out of his headlining set at Toronto's NXNE Festival. KAYTRANADA was selected to perform in place of Tyler. On that day, the Odd Future honcho's team sent out a statement that read: "Due to circumstances beyond our control, Tyler the Creator, will no longer be performing at the festival." A few weeks before that, Tyler had also mysteriously called off his European tour dates without explaining why. At the moment, Tyler is still set to perform at Long Beach's Agenda Festival, New York's Panorama Music Festival, Detroit's Mo Pop Festival and his own Camp Flog Gnaw Carnival in LA.
BIG!! NEWS!! @KAYTRANADA will be headlining the #NXNE #PortLands in place of @tylerthecreator on Saturday, June 24th. pic.twitter.com/LlqL0RvBtm

— NXNE (@nxne) May 24, 2017
Beyoncé
Photo via Beyonce.com
Festivals cancelled: Coachella
Reason: Pregnancy
Late February, representatives for Beyoncé told AEG's Goldenvoice that the songstress would not be performing at Coachella. The "Formation" singer was advised by her doctor that by the time April rolls around, Bey would have been in the third trimester of her pregnancy, making it extremely risky for her to do such a physically strenuous activity like performing. Beyoncé will instead headline at Coachella in 2018 and her original headlining set was replaced by Lady Gaga's instead.
Mac Miller
Photo via Billboard
Festivals cancelled: Sasquatch! Festival, Soundset Festival
Reason: Unknown, speculated to be Manchester Concert Bombings
Mac Miller was scheduled to perform at Sasquatch! Music Festival on Saturday and at the Soundset 2017 festival at the Minnesota State Fairgrounds on Sunday. However, last Friday, Miller announced that he was no longer going to be playing at either festivals. He took to Twitter and wrote: "Soundset and Sasquatch, I will not be performing this weekend. Thank you for understanding. I'll be back. Love always." While the exact reason of withdrawal is not given, it is speculated that Miller is taking time off to tend to his girlfriend Ariana Grande following the tragic Manchester Concert Bombings outside of her show. It's unclear whether he still plans to tour in Europe as originally scheduled for June and July.
We understand, @MacMiller. Our thoughts and prayers are with all affected by this tragedy. https://t.co/K7FK3UCn4E

— Soundset Festival (@soundset) May 26, 2017
PNL
Photo via Alice Moitié
Festivals cancelled: Coachella
Reason: Visa issues
Fresh rap duo PNL were unable to make both weeks of Coachella Valley Music and Arts Festival — which would have been their American debut — due to visa issues with member Tarik Andrieu. The duo released a statement, which read: "After months of administrative procedures, one of the two of us still wasn't authorized to come back to the United States for the reasons you are probably imagining." The group even wanted to play from France and broadcast live to the festival, but unfortunately the option wasn't available. French fans turned to PNL's songs during the 2016 protests in Paris over labor laws. One of the more popular slogans used during the demonstrations was "Le Monde Ou Rien," meaining "the world or nothing." It was the title of a track on the duo's sophomore LP, Le Monde Chico.