Virgil Abloh Covers 'GRIND' for August 2018
A celebration of Louis Vuitton's history.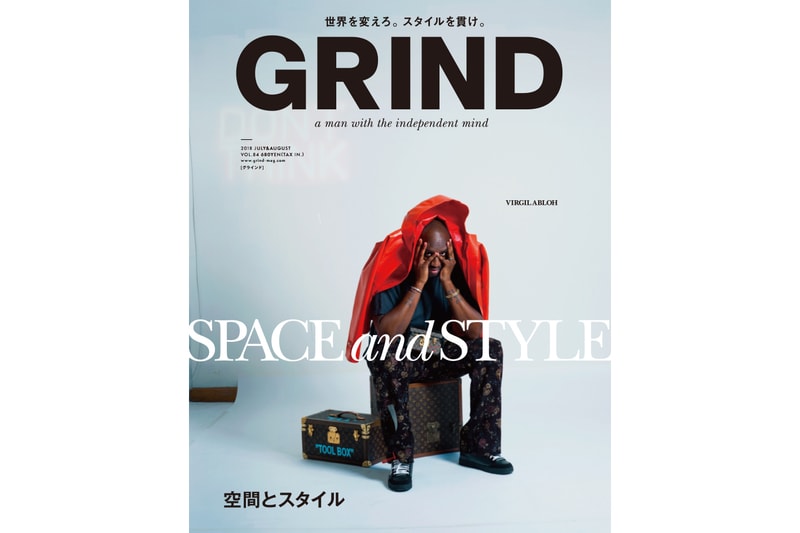 With luminaries like Jason Dill to Tyler, the Creator recently gracing the magazine's cover, it's not too surprising to see Virgil Abloh taking over GRIND's latest issue. This cover blends Abloh's current (Off-White™) and future (Louis Vuitton) creative outputs, showcasing the designer in Off-White™ floral trousers, black sneakers and a red jacket along with various monogrammed LV trunks and accessories. Other imagery from the shoot sees Abloh squatting on a 1996 Helmut Lang for Louis Vuitton record box, in homage to an ad that featured Grandmaster Flash in nearly the same pose, thus cementing the artists' shared legacy. The nod also functions as a kind of passing of the torch — both Flash and Abloh are DJs and pioneers in their own right. The effervescent shoot also serves as a swan song for editor Takuya Chiba, who dedicated fifteen years to GRIND and its sister publication, PERK.
Look for the August 2018 issue of GRIND to release in July.
Most recently, Abloh spoke with HYPEBEAST Magazine about, among other things, his move to Louis Vuitton.