Daniel Quasar Redesigns Pride Flag to Be More Inclusive
The rainbow flag adds more colors.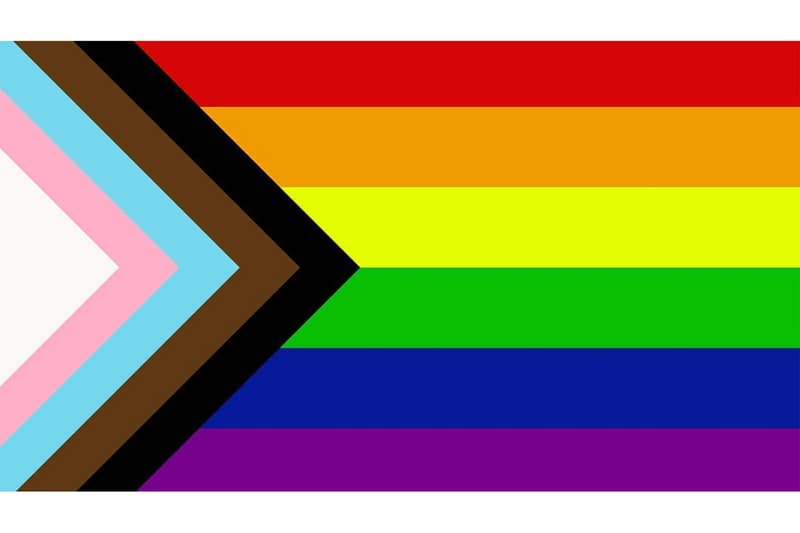 Graphic designer Daniel Quasar has redesigned the LGBT Rainbow Flag to bring further awareness for "inclusion and progression." Quasar's Progress Pride Flag combines five chevron lines with the six-colored rainbow flag, adding black and brown stripes to represent marginalized members of the LGBT community who are of color, which builds off a design Philadelphia uses for its Rainbow Flag. He also incorporated the pastel pink, blue and white colors used for the transgender flag, originally designed by activist Monica Helms in 1999. The arrows pointing from the left towards the right are meant to represent "forward movement" and "progress [that] still needs to be made."
The redesign has generated attention on social media with Quasar starting a crowdfunding campaign to raise $14,000 USD to manufacture the design on flags and stickers. Quasar has exceeded his goal with a total of $17,386 USD and has 10 days remaining if you want to further contribute to his cause.
In related news, Miley Cyrus and Converse recently released a collaborative Pride collection.