Nike Stops Supplying Iranian National Team Equipment Amid U.S. Sanctions
"Players get used to their sports equipment, and it's not right to change them a week before such important matches."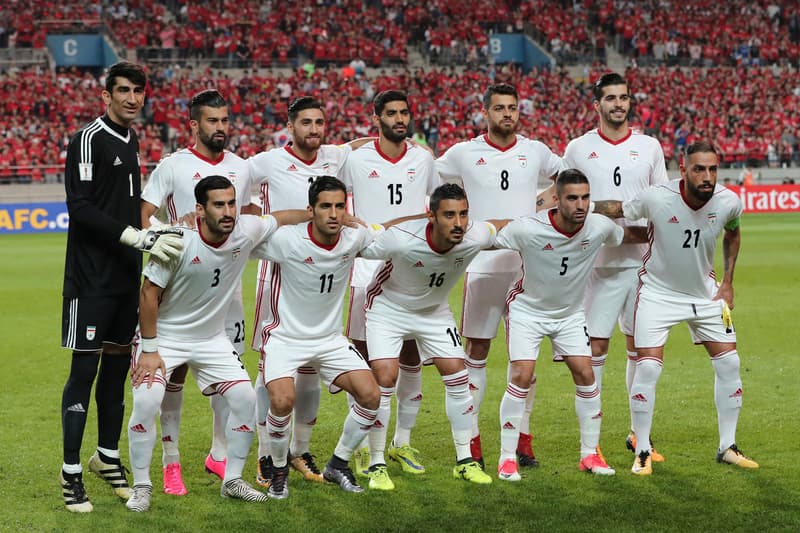 A long-shot to win the tournament, Iran kicks off their 2018 FIFA World Cup run today, June 15, against Morocco, but they'll be doing so without Nike in their corner. It's been reported this week that the American company will no longer provide Iranian players with equipment as the United States government recently reinstated its trade sanctions against the Middle Eastern country.
"U.S. sanctions mean that, as a U.S. company, Nike cannot supply shoes to players in the Iranian national team at this time," a company statement read. "Sanctions applicable to Nike have been in place for many years and are enforceable by law." The reinforced sanctions are a result of President Trump's decision to withdraw from 2015's international nuclear deal.
Nike, who has supplied Iranian players with equipment at least since the 2014 World Cup when similar sanctions were in place, has faced quite a bit of backlash from the FIFA community and Iran's head coach, Carlos Queiroz, calling it arrogant and requesting an apology. Furthermore, the cost of the last-minute change will surely be felt by those on the pitch. "Players get used to their sports equipment, and it's not right to change them a week before such important matches," said Queiroz. "We are only managers and footballers, and should not get involved in such matters. But we are asking FIFA to help us with this."
Fans and citizens of Iran have also spoken out against Nike's decision, encouraging others to boycott the company's products using the hashtag #NoToNike on Twitter.
In an article with the Washington Post, Washington lawyer Erich Ferrari — who specializes in sanctions — said Nike is correct in their stance but it could have applied for a license from the Treasury Department's Office of Foreign Assets Control (OFAC). "They have a long history of granting authorizations so as to not impede international sports competitions. Under the current administration, OFAC has been very strict in its licensing policy, but it still seems like something that should have been licensed." Ferrari said.
Since the change, Iranian players have done everything from ask their club teammates for boots, to purchasing new pairs with their own money. It's also worth it to mention that adidas makes the Iranian kit, however it does not directly sponsor the team.
For more on the 2018 FIFA World Cup, check out our list of stories and headlines to look out for.