Kevin Durant Announces His Expected Retirement Age
Earlier than expected.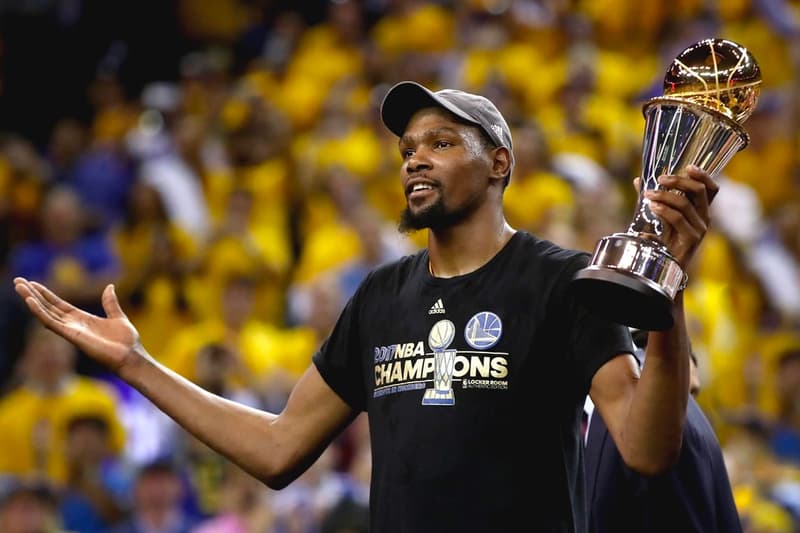 In a recent interview with with ESPN's Chris Haynes, 2018 NBA Finals MVP Kevin Durant told Haynes he could see himself retiring at the age of 35. Though most basketball players retire at a later age, such as Michael Jordan at 40 and Kobe Bryant at 37, Durant is hoping he doesn't have to stay in the game for that long. Durant, who is currently 29, told Haynes, "This game, your craft, you have to continue studying it. No matter how much you enjoy it, nobody wants to be in school that long. I know I don't. At some point, you have to be ready to graduate. Thirty-five, that's just a number in my mind."
When asked if he would be fine walking away on his own terms, Durant stated, "That's how I want to leave the game. And if I happen to have all these accolades and these accomplishments, then that's cool. If not, I'm still cool." On the other-hand, Rich Kleiman, Durant's business partner, told Haynes that Durant once also shared with him his plans to retire at age 35. Kleiman said he'll "believe it when it happens."
So far only Allen Iverson retired before 35 at the age of 34, while Larry Bird retired at 35. Let us know if you think Durant will retire by the age of 35 in the comment section below. In related news, Kevin Durant responds to claims that he ruined the NBA.