Kevin Durant Responds to Claims That He Ruined the NBA
"I should be making more money if all that's on me."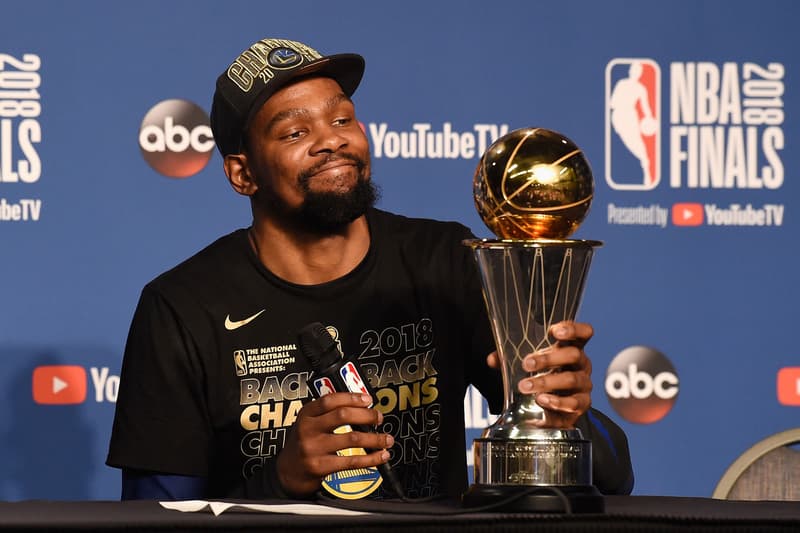 2018 NBA Finals MVP Kevin Durant has been faced with more scrutiny after the Golden State Warriors swept the Cleveland Cavaliers to claim their back-to-back NBA Finals Championship title over the weekend. With the Warriors' 4-0 series win over LeBron James and the Cleveland Cavalier, many have been quick to criticize Kevin Durant's move to Golden State stating he has "ruined" the NBA and the league's competitive balance.
Firing back at the critics, Durant told Yahoo Sports, "My responsibility is to my skills. My responsibility is to myself. I'm not worried about the NBA. That's their job. They make too much money. They ain't paying me enough to dictate the NBA. I should be making more money if all that's on me. My responsibility is to whatever team I play for. All that other stuff, that's on y'all."
As Golden State continues to stack its team with superstar players, many are wondering what the future of the NBA will look like. Sound off in the comment section below. Since moving to Golden State, Durant has claimed two championships and a Finals MVP title.
In more sports-related news, take a look at Dele Alli's rise from the street to the World Cup.