Kid Cudi & Kanye West's 'Kids See Ghosts' Full Credits Include Andre 3000 & Kurt Cobain
Industry heavy-hitters.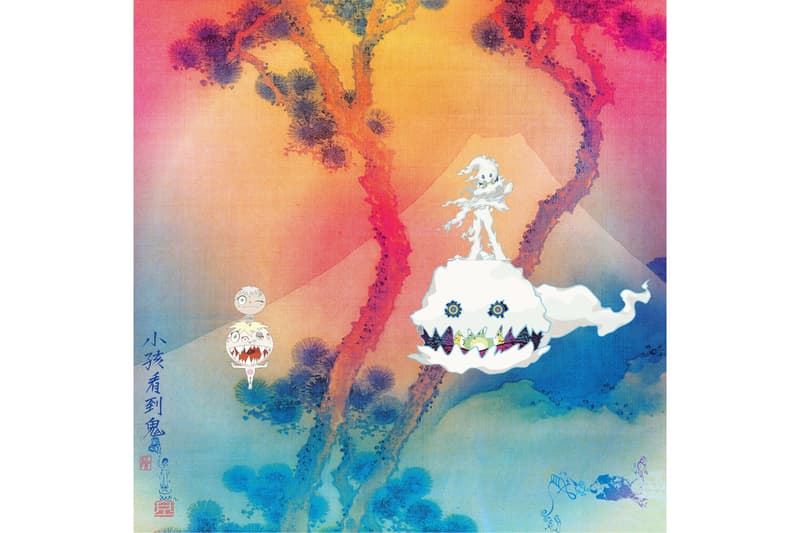 The launch of Kid Cudi and Kanye West's Kids See Ghosts didn't roll out smoothly — there were issues of the listening live stream not working on the WAV app, the actual listening party starting late and there was the problem of track sequence/listing being incorrect on major streaming platforms. Yet, even with all the setbacks, fans were eventually blessed with the full album in its entirety and the reviews have mostly been positive.
Like with any much-hyped album, the one important thing on true fans' minds are who are the creatives that were involved with the project. Luckily, we've acquired the full album credits for Kids See Ghosts and it looks like a collective of industry veterans were a part of this highly-anticipated release. Names like Andre 3000 and Kurt Cobain were the definite standouts.
See below for the full album credits and stream the whole album now.
Album: Kids See Ghosts by Kid Cudi and Kanye West
Track 1: Feel The Love
Producer: Dot Da Genius, Mike Dean, Kanye West
Lyrics and Composition: Kanye West, Scott Mescudi, Mike Dean,
Track 2: Fire
Producer: Andre 3000, Kid Cudi, Boogz, Kanye West
Lyrics and Composition: Scott Mescudi, Kanye West,
Track 3: 4th Dimension
Producer: Kanye West, Mike Dean
Lyrics and Composition: Mike Dean, Kanye West, Louis Prima, Scott Mescudi
Track 4: Freeee (Ghost Town Pt. 2)
Producer: Jeff Bhasker, Kid Cudi, Kanye West
Lyrics and Composition: Kanye West, Corin Littler, Scott Mescudi, Jeff Bhasker, Mike Dean, Tyrone Griffin Jr.
Track 5: Reborn
Producer: evan mast, Dot Da Genius, Kid Cudi, Plain Pat
Lyrics and Composition: Scott Mescudi
Track 6: Kids See Ghosts
Producer: Kanye West, Kid Cudi, Andrew Dawson, Plain Pat
Lyrics and Composition: Kanye West, Scott Mescudi, Dante Smith
Track 7: Cudi Montage
Producer: Mike Dean, Kid Cudi, Dot Da Genius
Lyrics and Composition: Mike Dean, Scott Mescudi, Kurt Cobain, Kanye West