Frenzy Friday Feature: Ryan Hawaii; Turning a Labor of Love Into A Business
"Be passionate about what you do and have a pure heart."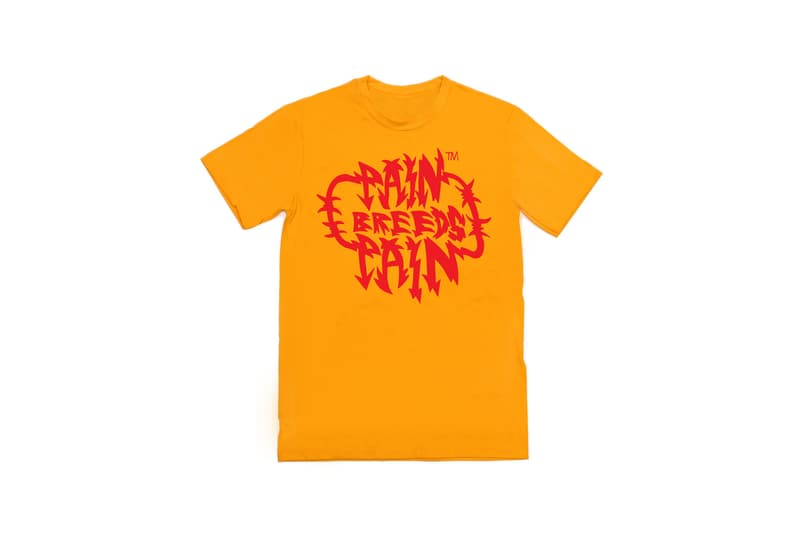 In an experience that intertwines e-commerce shopping with pop-ups, Shopify created its disruptive Frenzy app. Cutting out the stress that one experiences while waiting in-line for coveted drops, the online retailer has created an eco-system which gives its community exclusive access to shop unique capsules from fan-favorited brands. In partnership with the aberrant polymath Ryan Hawaii, the Canada-based company taps the young creative to bring his unique offerings for its latest Frenzy Friday drop. HYPEBEAST caught up with the artist to talk about his work, the result when he unites art and fashion, and the future for him and his drops on the app.
To those who may not know you, could you describe who you are and how you got your start?
I'm a young artist. Between the age of 14 and 15, is when I started making my own screen printed t-shirts. However, a few years later, I became quite frustrated with having to make a huge amount of stock, and ultimately I got bored with my ideas. As my clothes sold out, I kept having to quickly move on to the next idea, so it made more sense to make one-of-one pieces. In many respects, the way I started to paint onto clothes came across organically. And because of my background in art – from painting to drawing – it seemed like the next logical thing to do was to paint onto canvas and sew it on garments. I didn't have intentions to make a brand or anything. I just wanted to make shirts that would resonate with people more than what was being done by the mass marketed streetwear brands that I was seeing around me. Over the years, I refined that style and really expanded and evolved as an artist, which in turn affected my garments I painted.
Paintings are typically static, but when you bring this medium to clothing your work becomes dynamic. How does this change the essence of your art?
It just a totally different energy, and it's just a very beautiful thing to see a piece of my art move and be worn. Inadvertently, it became a very good conduit to spread my message. Like a few years ago, I had a very popular T-shirt that read, "David Cameron Hates The Mandem." It spread across the country with the working class and youth, as they related to that statement, and it was just beautiful to see people take ownership.
So the human body becomes a moving canvas.
Exactly, and I think that alone was a huge thing for me in London. I constantly get people reaching out saying, "Yo, I've seen one of your jackets." And I think because each piece is one-of-one, it gave it a bit of mystique. Like, I'll even see a piece around and be like, "Oh, shit! I forgot I made that." It's just really cool for other people to see the work.
For the "David Cameron Hates The Mandem" tee, the garment creates a political statement. At what extent do you think fashion designers should be political or use their medium to discuss the woes of the contemporary world?
I don't think they should. I think each person should do what is unique to them though I don't think a designer should comment on anything, I don't think it's even my place. It's just part of my personality. If you have any kind of platform it's your choice of what you do with that power. Everyone's attentions are different.
As you've progressed, has this still remained a labor love or has it started to become a business?
I think its both because I live in the real world. I have to eat and sleep somewhere every night. My purpose is to create and live, and that's all good but to do that comes business. Definitely, when I started I didn't have these intentions, but years into it you realize you have to make a living. Money drives everything, but the dangerous thing is the power you place into it.
There's a great deal subtext within the threads of your garments. How important is it for the meaning to be found?
I have an artistic approach to my practice, so there is definitely a lot of meaning, as I'm trying to put my life into this. I explore different ideas and philosophies such as mortality, life and spirituality. People can ask me what it means and I'll tell them, but in many respects, I do like to leave room open for interpretation, and whether or not people get that straight away is cool. Like, there is always more meaning depending on how far deep you want to go into it. It's just that everyone has their own take on it.
What do have in store for your future and with the Frenzy platform?
I'm doing showroom events in Paris and London which I will be presenting my collection live for the first time. In tandem, I'll be doing a few drops with Frenzy which will allow me to do pop-ups around the world. I'll be able to create real-world moments.
You've started this label around 15, to anyone who may be young and trying to get their brand off the ground, what advice or words of wisdom can you offer?
Follow your vision and follow your pace. Also, just build your team of friends, be passionate about what you do, and have a pure heart.
For more information on Ryan Hawaii, head over to his website, and download the Frenzy app and shop his latest drop here.