Fans Outraged by WAV Media App Crash During Kid Cudi & Kanye West's LA Listening Party
The fans really can't wait to hear 'Kids See Ghosts.'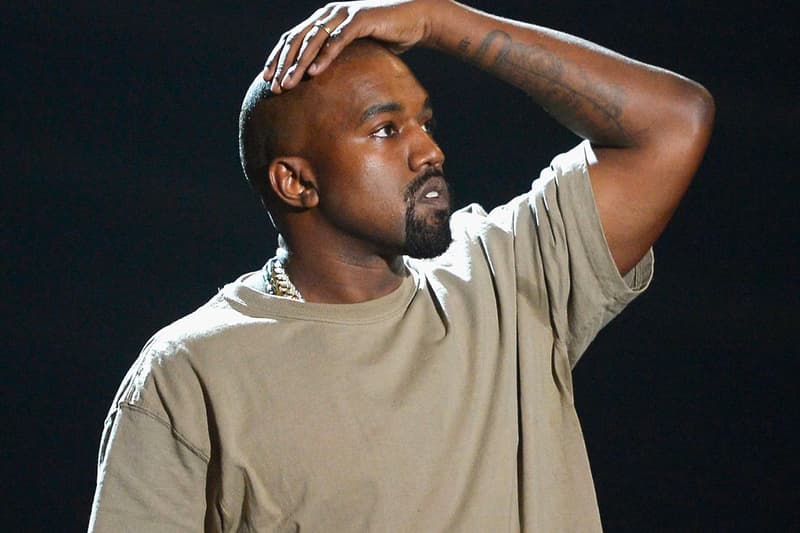 Outrage is flooding social media, as fans who rushed to launch the WAV Media app hoping to catch Kid Cudi and Kanye West's Los Angeles listening party were met with a crushing error message.
Originally set to start at 8 p.m. PST/11 p.m. EST on June 7, the Kids See Ghosts live stream set at a currently-undisclosed location in LA faced major delays sparking complaints. But once the delayed start time was reached, the influx of users on the WAV Media app sent the whole streaming process crashing down. The live stream is now supposedly functioning, but some users are still experiencing disconnection issues.
Check out some of the fan reactions to the WAV app crash below and stay tuned for more information regarding Kid Cudi and Kanye West's Kids See Ghosts listening party.
In case you missed it, make sure to check out the merch from Kid Cudi and Kanye West's LA listening party.
Hang tight. Starting shortly. https://t.co/ntgJLSJhAs pic.twitter.com/wFZ5BQl4GL

— WAV (@WAV_Media) June 8, 2018
Listening party has been delayed again 10 minutes.

"I thought about killing WAV. pre-meditated murder." ?#KidsSeeGhosts #KanyeWest #KidCudi

— KidsSeeGhosts, Ye! (@KidsSeeGhostsYe) June 8, 2018
Listening party has been delayed again 10 minutes.

"I thought about killing WAV. pre-meditated murder." ?#KidsSeeGhosts #KanyeWest #KidCudi

why can't they just drop kids see ghosts right at midnight instead of doing some stupid ass listening party on some shitty wav app. just drop it normally jesus

— max (@maxmyers16) June 8, 2018
@WAV_Media yall really dropped the ball on the Kids See Ghosts listening party…

— Narcissistic Sociopath (@DMoneyOndrizek) June 8, 2018
rip kids see ghosts listening party livestream guess we eating tomorrow

— bootleg (@kekaiolu) June 8, 2018
Kids see ghosts listening party lit ? pic.twitter.com/Y2KEOPICr3

— Jwan (@jared_dywan) June 8, 2018
Listening party has been delayed again 10 minutes.

"I thought about killing WAV. pre-meditated murder." ?#KidsSeeGhosts #KanyeWest #KidCudi
— Evan Kirby (@evankirby) June 8, 2018
Laughing at all these comments for @WAV_Media. They just blew the biggest release of their app for @kanyewest and @KidCudi. Get on them @AWS severs quick.

— Kevin Boutte (@kevin_boutte) June 8, 2018
live photo from the WAV server room pic.twitter.com/lWmOPcmyxG

— Liam McCarthy (@lemurborghini) June 8, 2018