Live Chat App InConversation Launches with Bobby Hundreds as First Guest
A live chat session with one of streetwear's finest.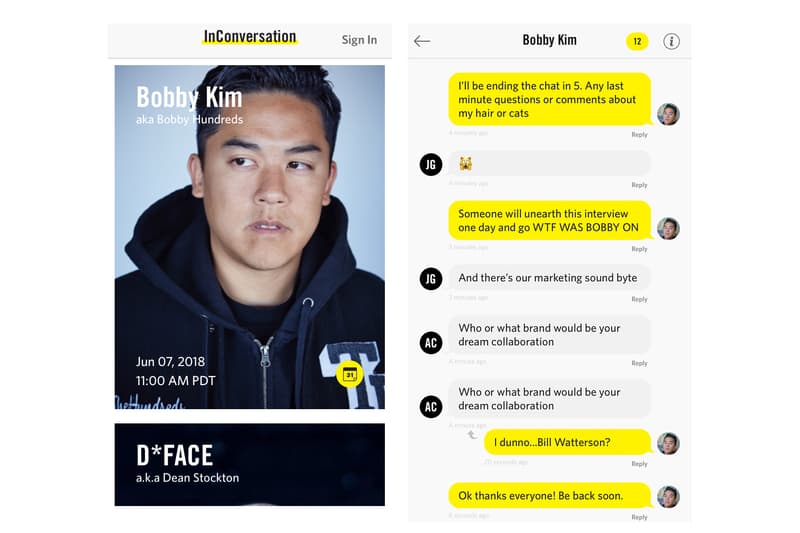 In the spirit of the Reddit AMA ("Ask Me Anything"), InConversation is a new app that seeks to provide a direct link between creatives and their fans. The bespoke interface was crafted to suit the nature of live text chats, and the creators have plans to link up with a variety of relevant artists, celebrities, musicians and more. Kicking things off, the app will host its inaugural chat with Bobby "Hundreds" Kim, the founder of The Hundreds. The streetwear OG will be on hand to personally chat with fellow InConversation users about nearly any topic they can imagine, with the developers promising a dialogue reminiscent of "a group chat that you would have with your friends," as opposed to freeform Instagram Live events or Twitter AMAs.
iOS users can get in on the action from the iTunes Store. Bobby Hundreds will join the conversation on June 7 at 11 a.m. PDT (2 p.m. EDT).
Most recently, The Hundreds joined Rawkus Records for a full collection of collaborative gear.