Listen to Eminem & Kendrick Lamar's Touching Lyrical Tribute to Prodigy
The rappers recited their all-time favorite verses from Prodigy.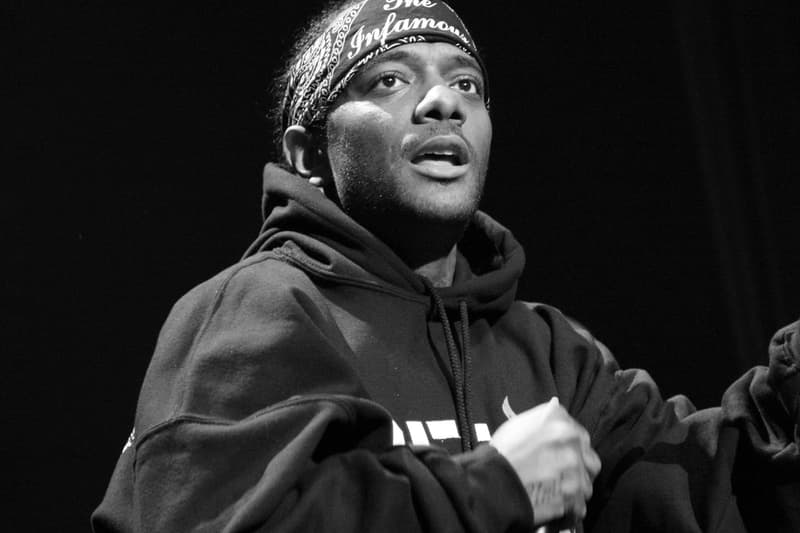 While the hip-hop community continues to mourn from the untimely passing of Prodigy, countless fans and friends of the legendary Queens emcee have began paying their respects. Hot 97's own Peter Rosenberg kicked off his own Prodigy tribute mix with the help of two very special guests: Eminem and Kendrick Lamar. Both iconic rappers chose their favorite Prodigy bars and recited them at the beginning of the mix. For Eminem, that was Mobb Deep's 1995 "Survival of The Fittest" song:
There's a war goin' on outside no man is safe from
You could run, but you can't hide forever
From these streets that we done took
You walkin' with your head down
Scared to look, you shook
'Cause ain't no such things as halfway crooks
"I just want to say rest in peace to Prodigy," Em said after his verse. "We love you homie. Hip-hop loves you. You will forever be missed."
Meanwhile, Kendrick's recited his favorite verse from Prodigy's 2000 solo cut "Genesis," rapping:
Respect the I-M-D
Fresh out the car in the R-A-double-P, E-R
P-E-double, when I speak it gets real
Flakes try to tell me, "Yo Dunn, nah chill
You can't come out, wylin out like that
Rhymes so vivid Dunn I see what you sayin'
But you gotta understand how I feel
The pain and the hardship it took to build
Years of frustration, some got killed.
Listen to both tributes below from Peter Rosenberg's full Prodigy tribute mix.