COMME des GARÇONS HOMME Plus Debuts Revamped Nike Sneaker for SS19
Alongside wearable shrubbery, rumpled polyester and sliced-up suiting.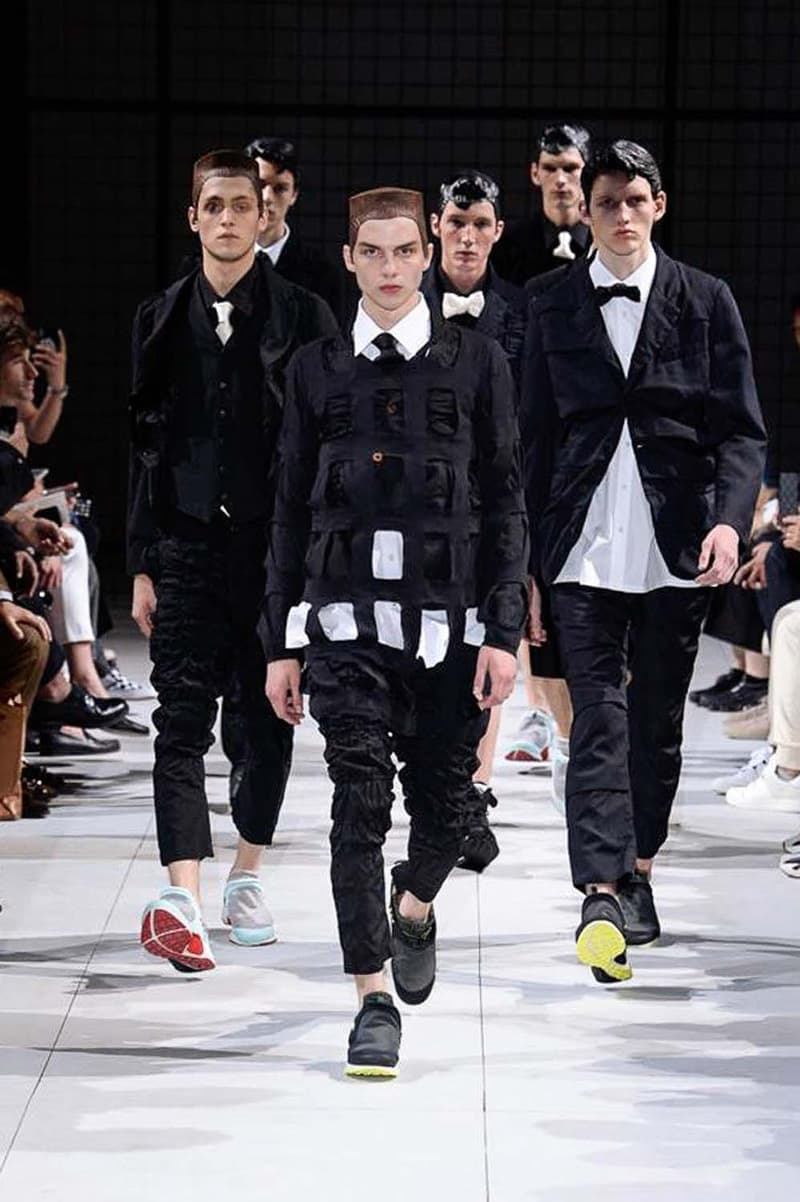 1 of 33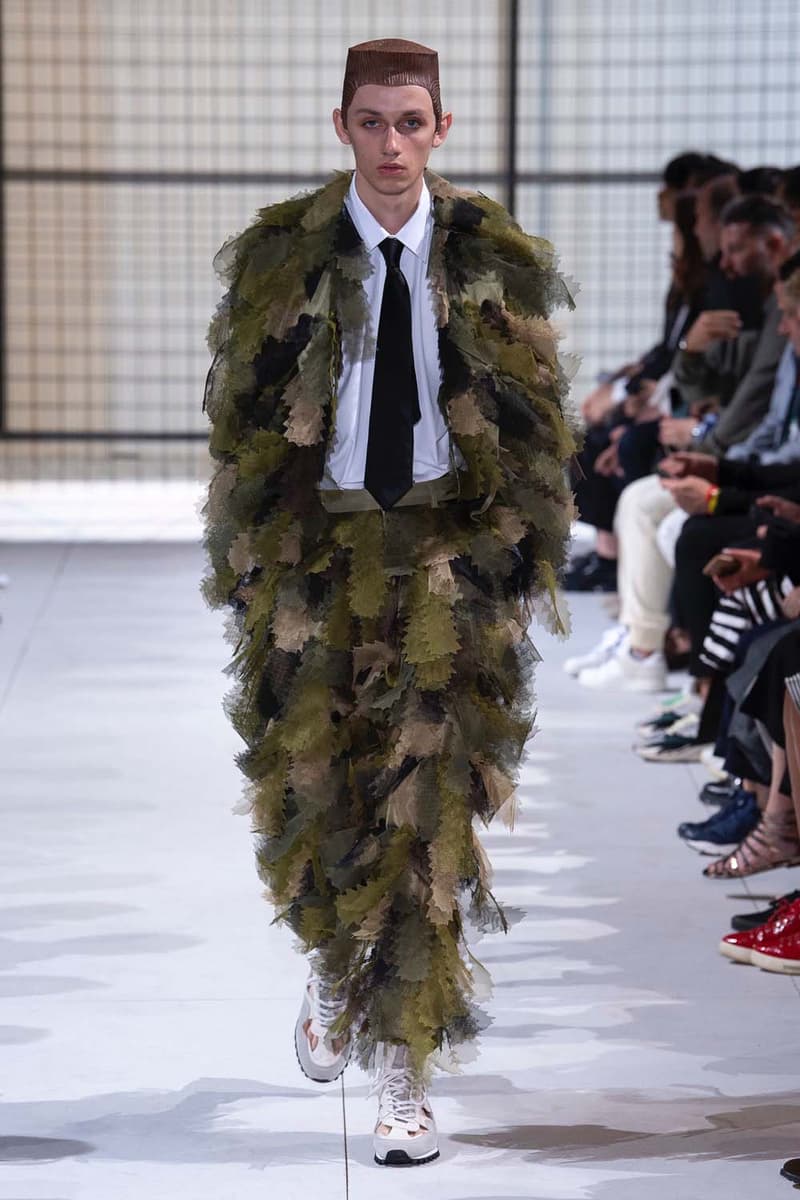 2 of 33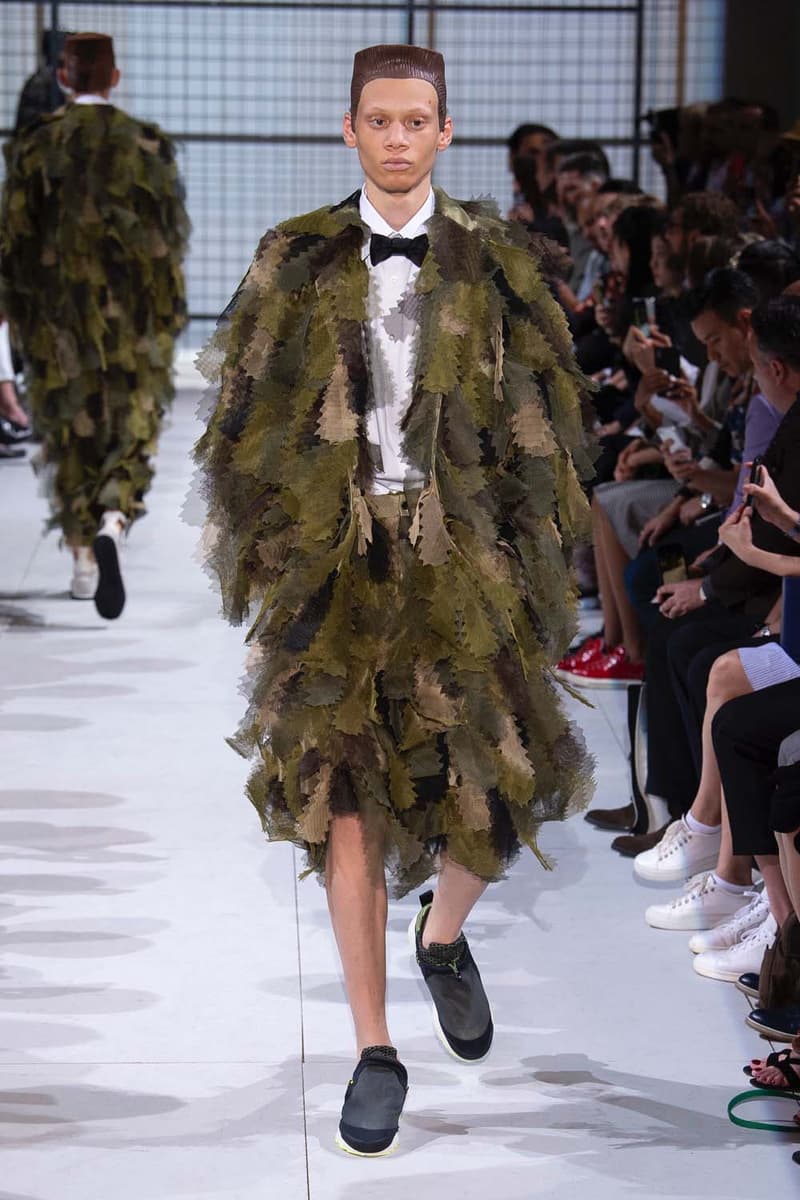 3 of 33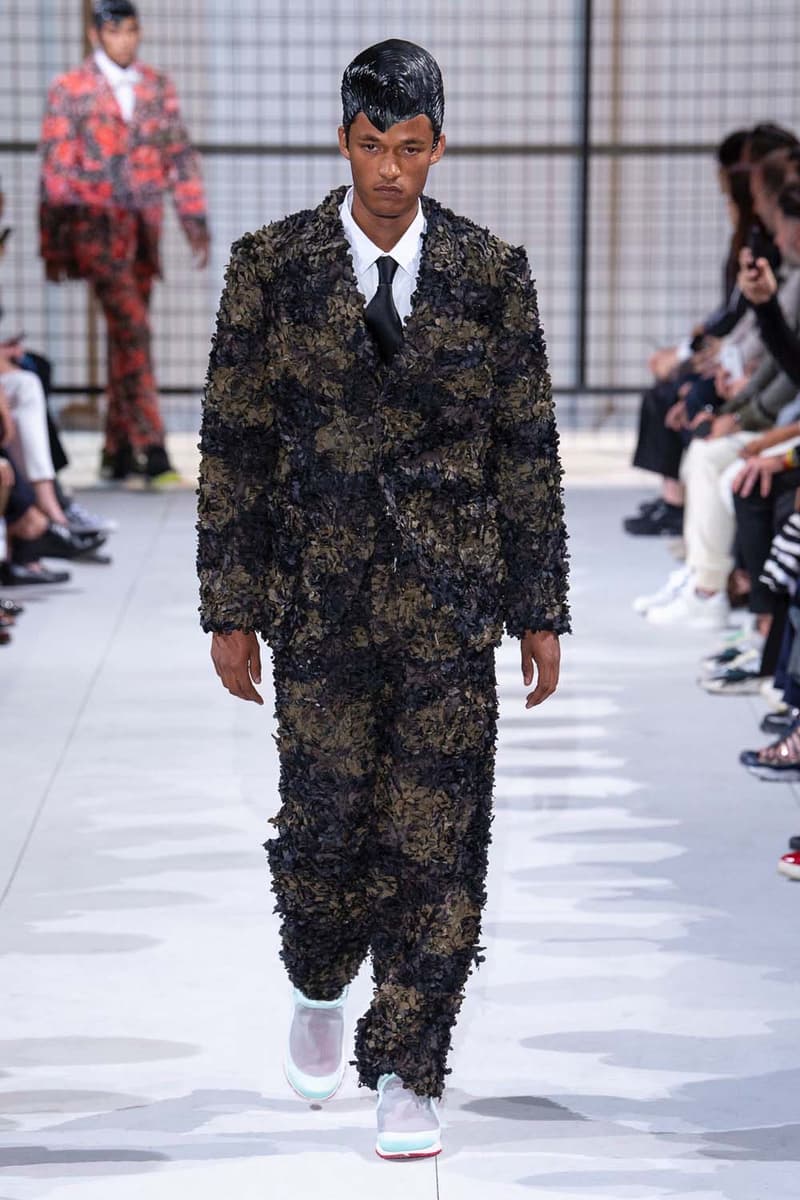 4 of 33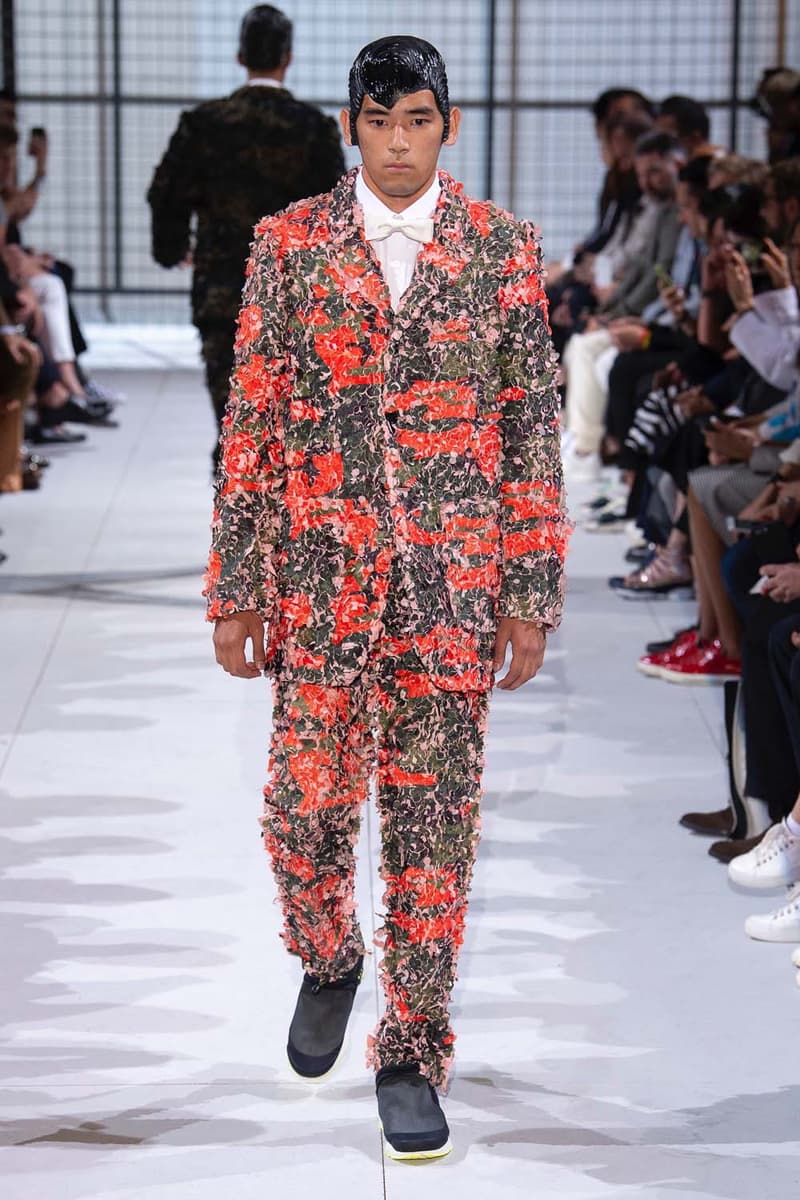 5 of 33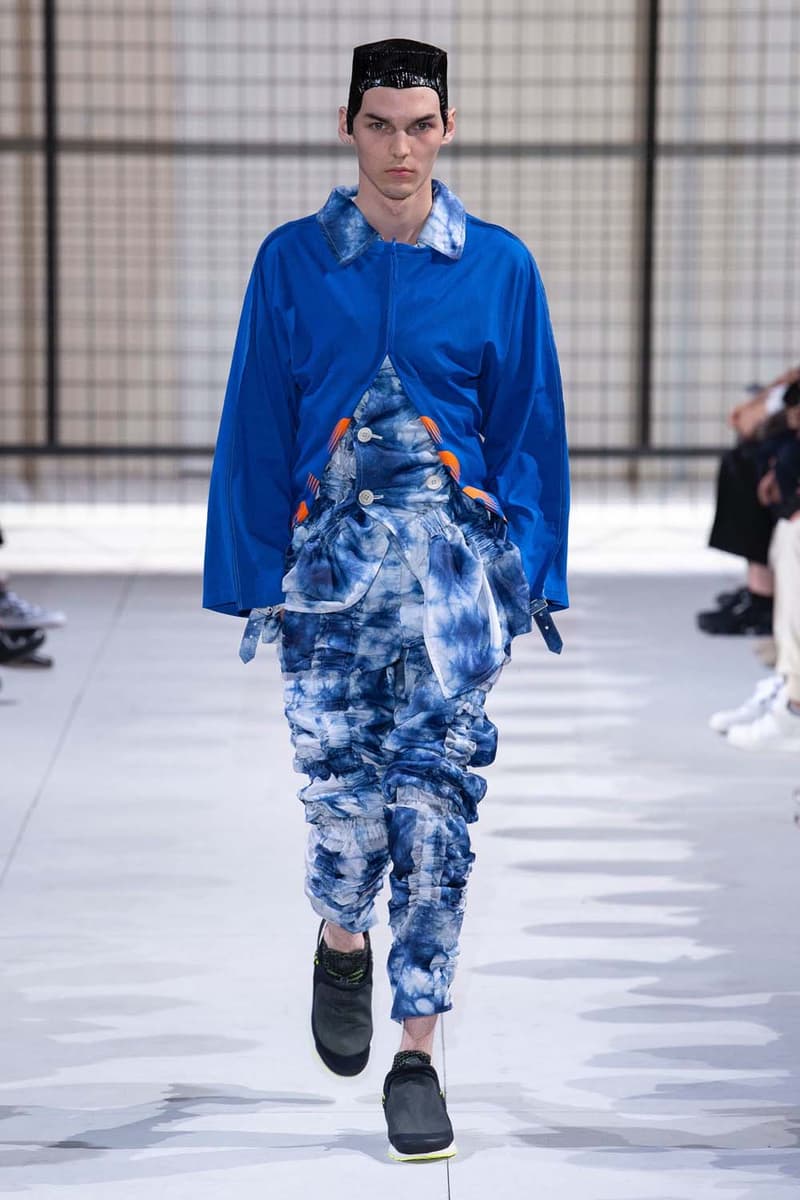 6 of 33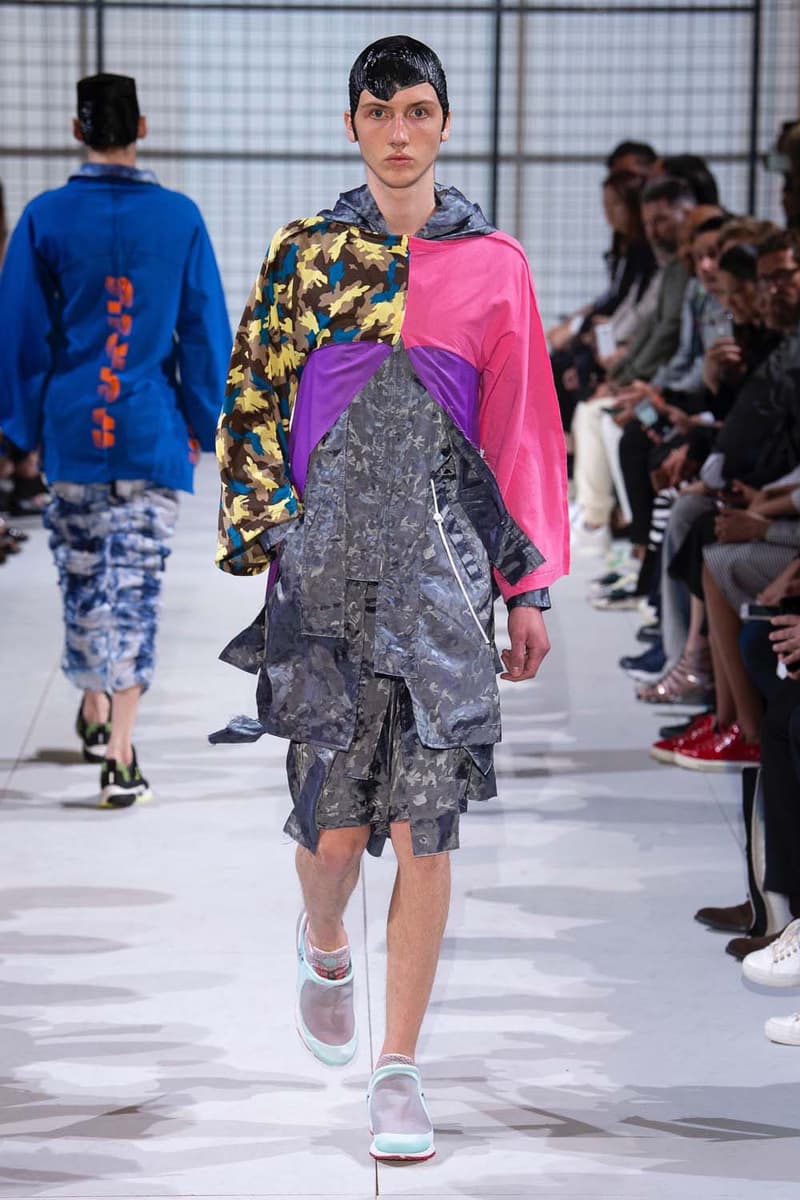 7 of 33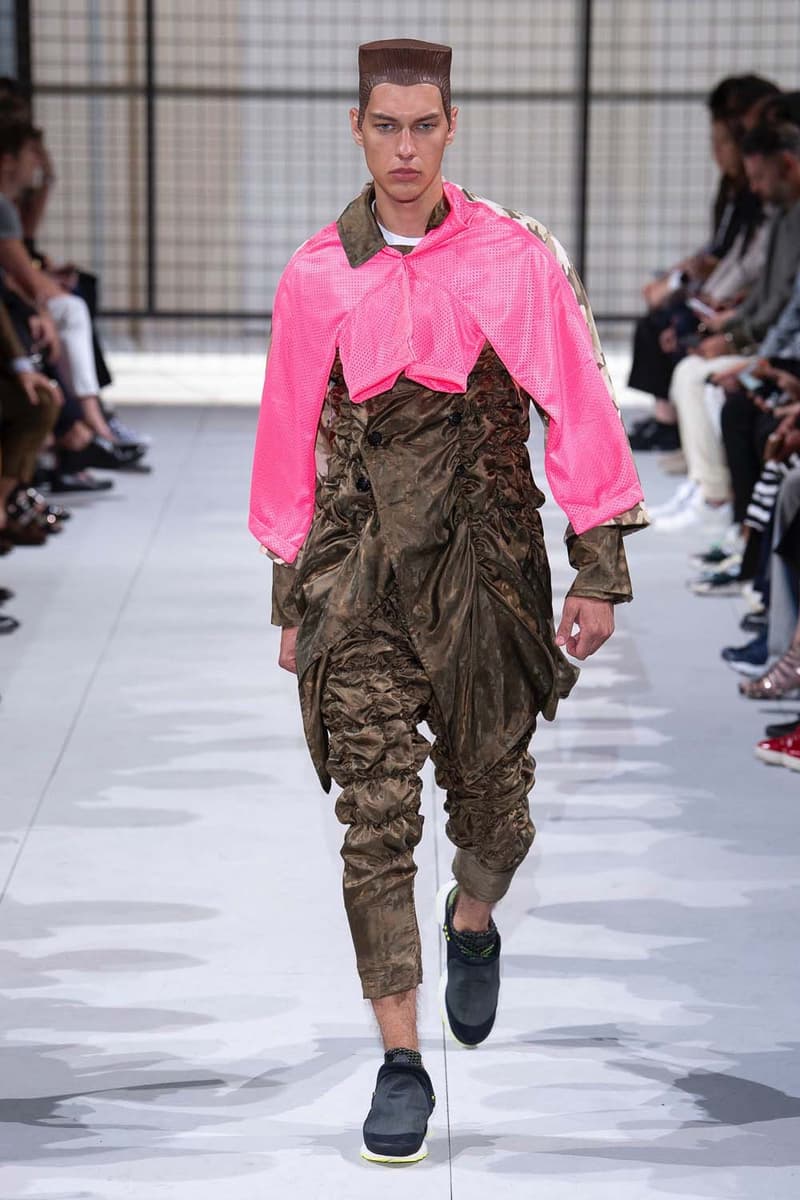 8 of 33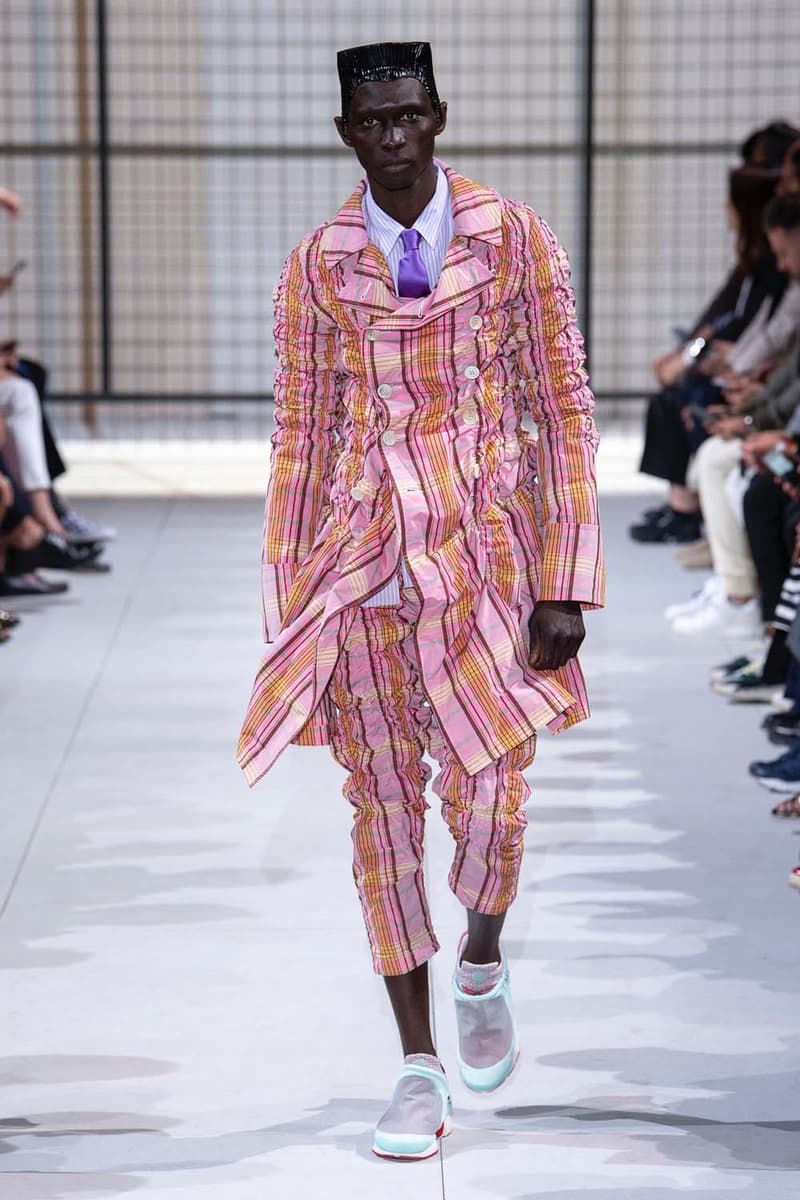 9 of 33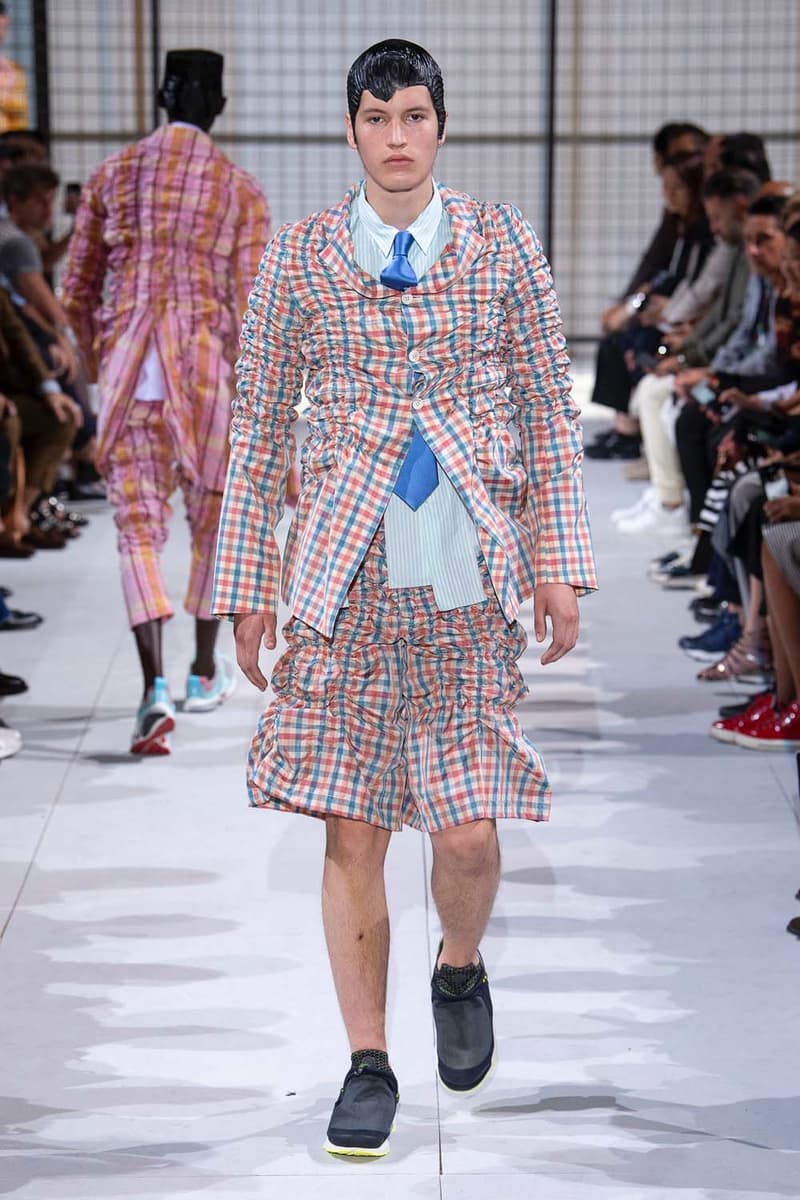 10 of 33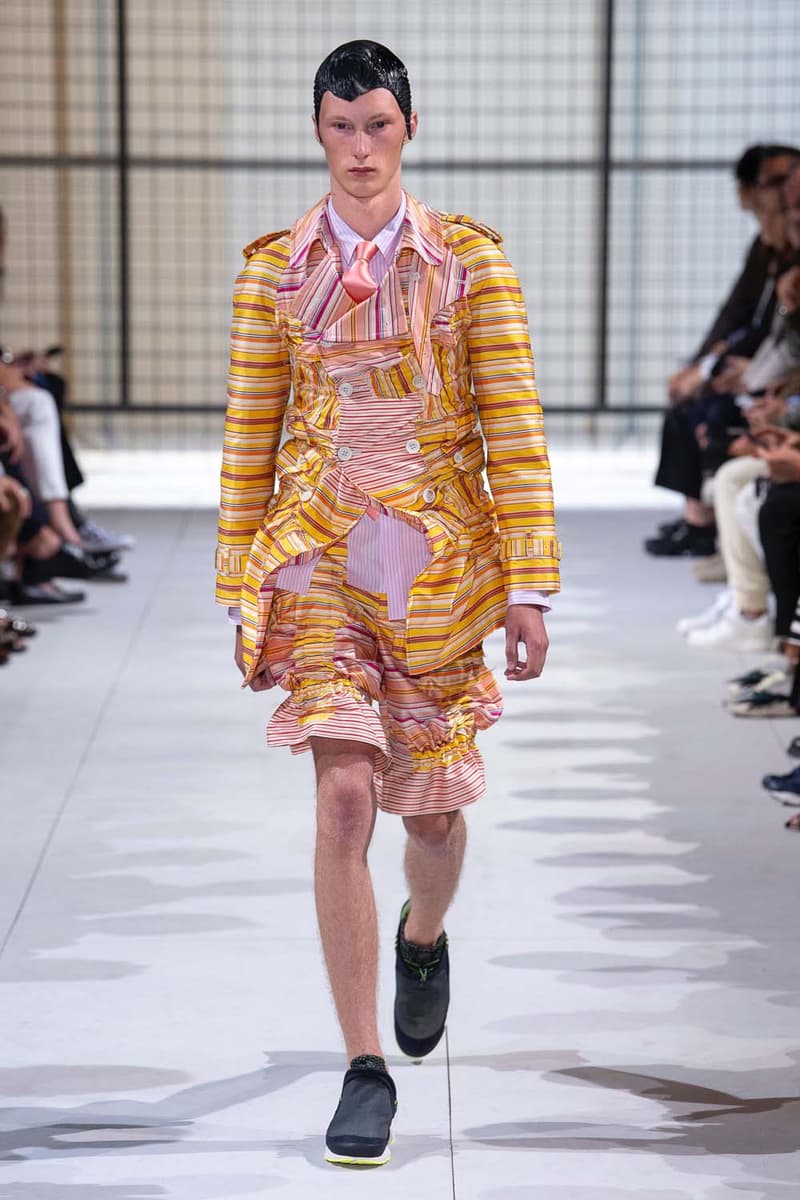 11 of 33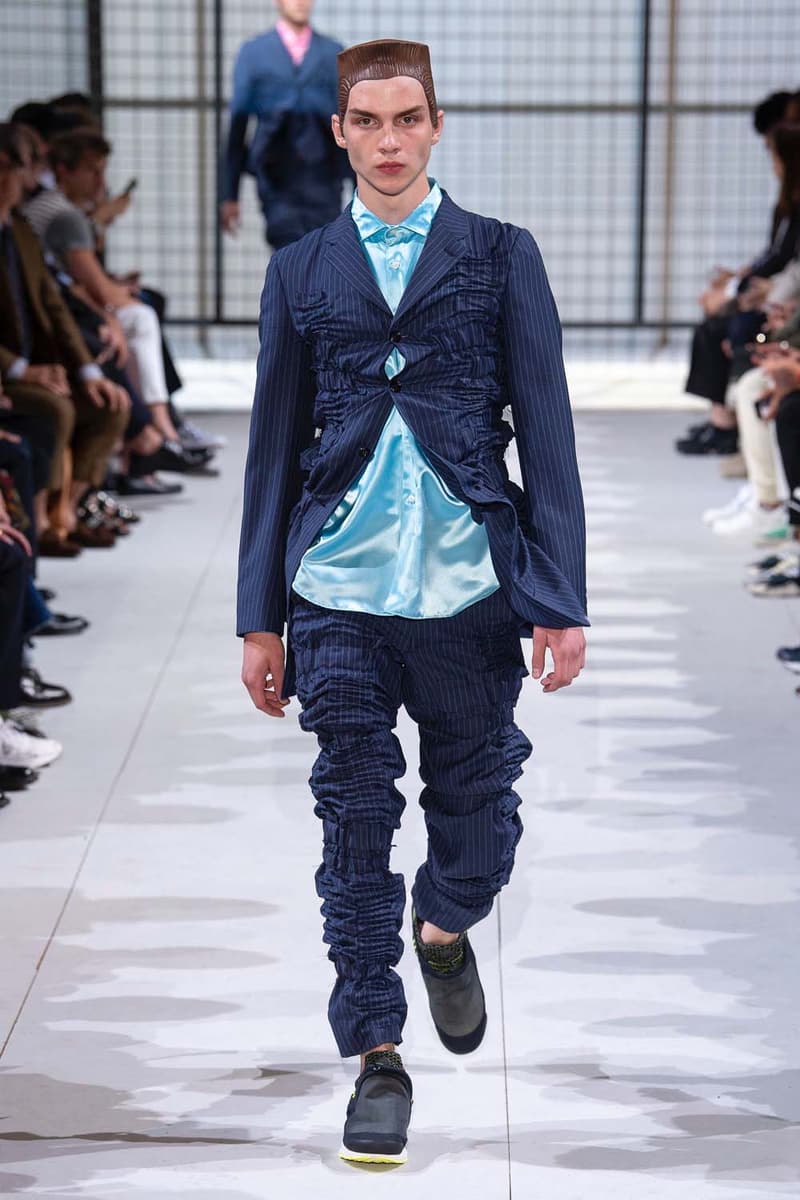 12 of 33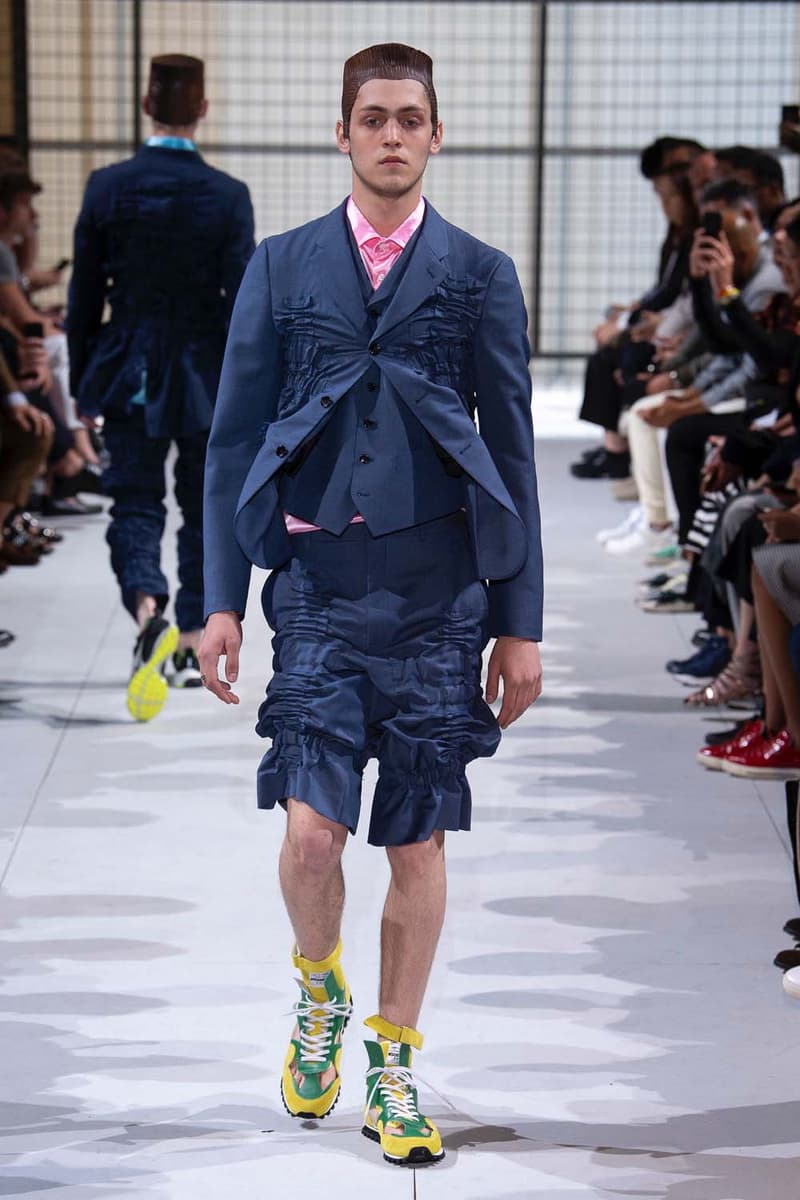 13 of 33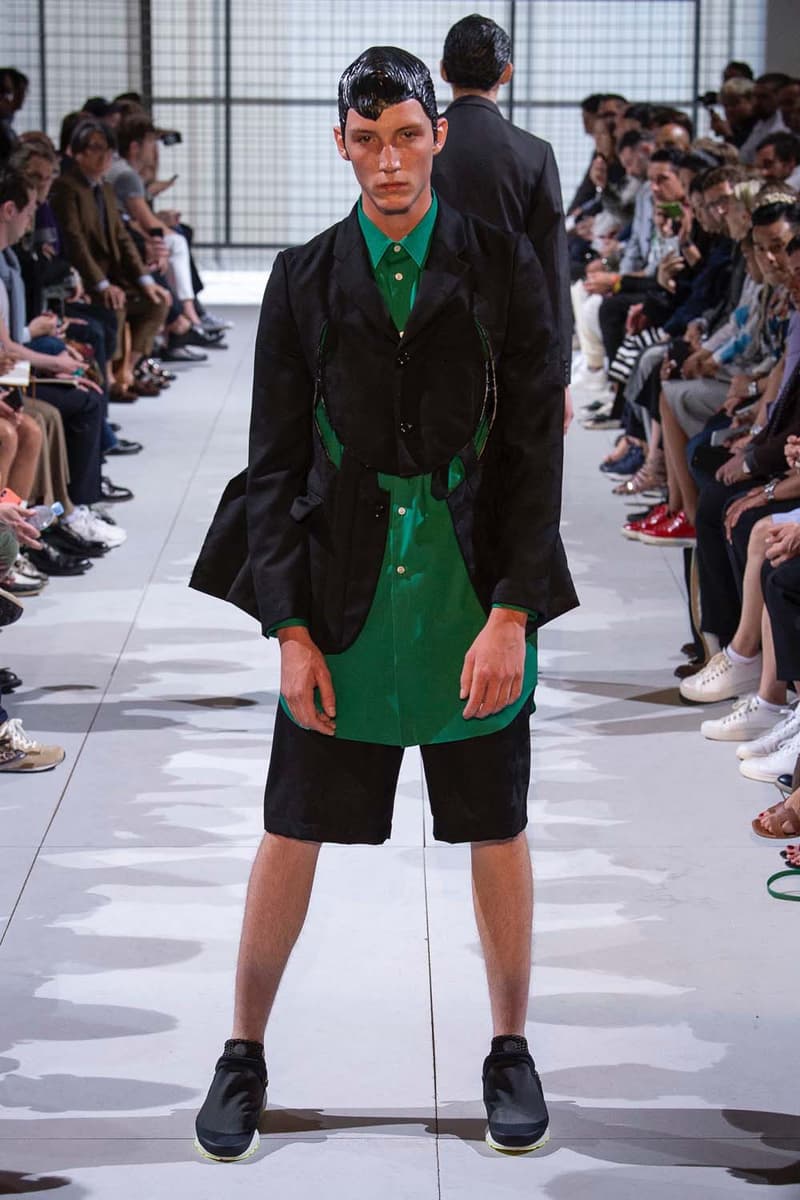 14 of 33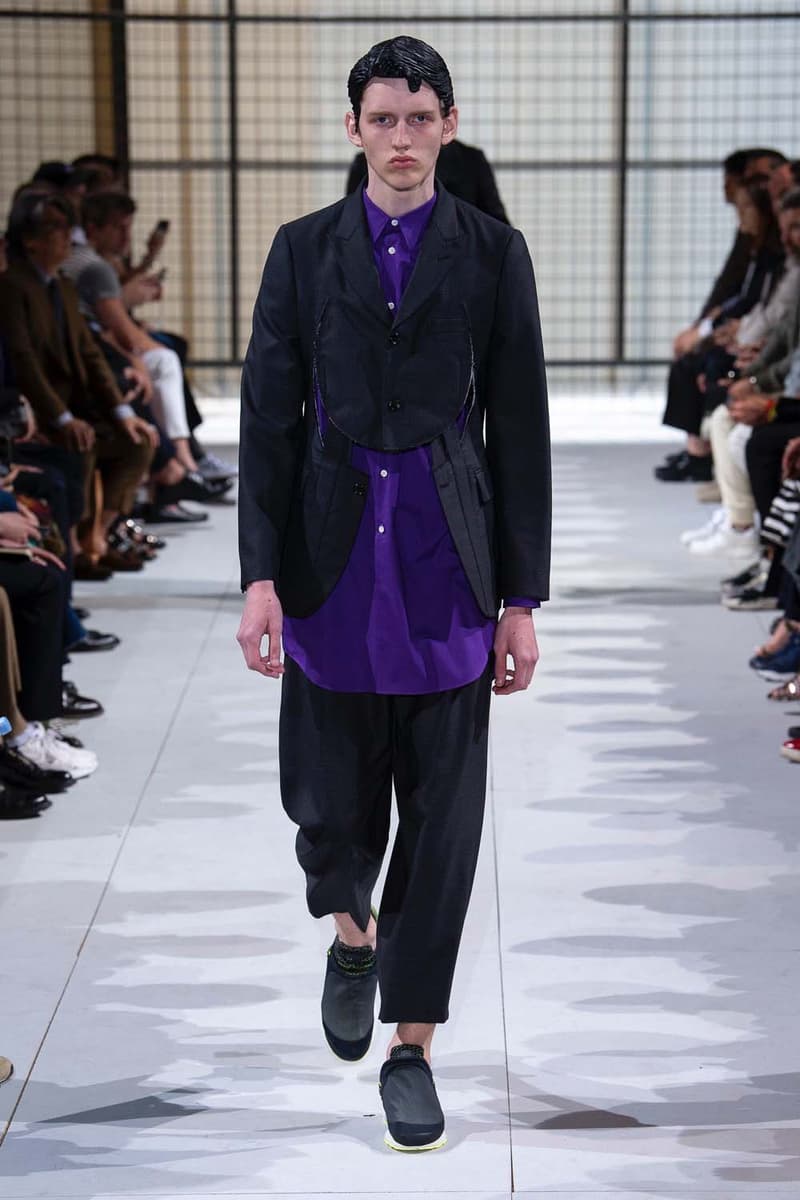 15 of 33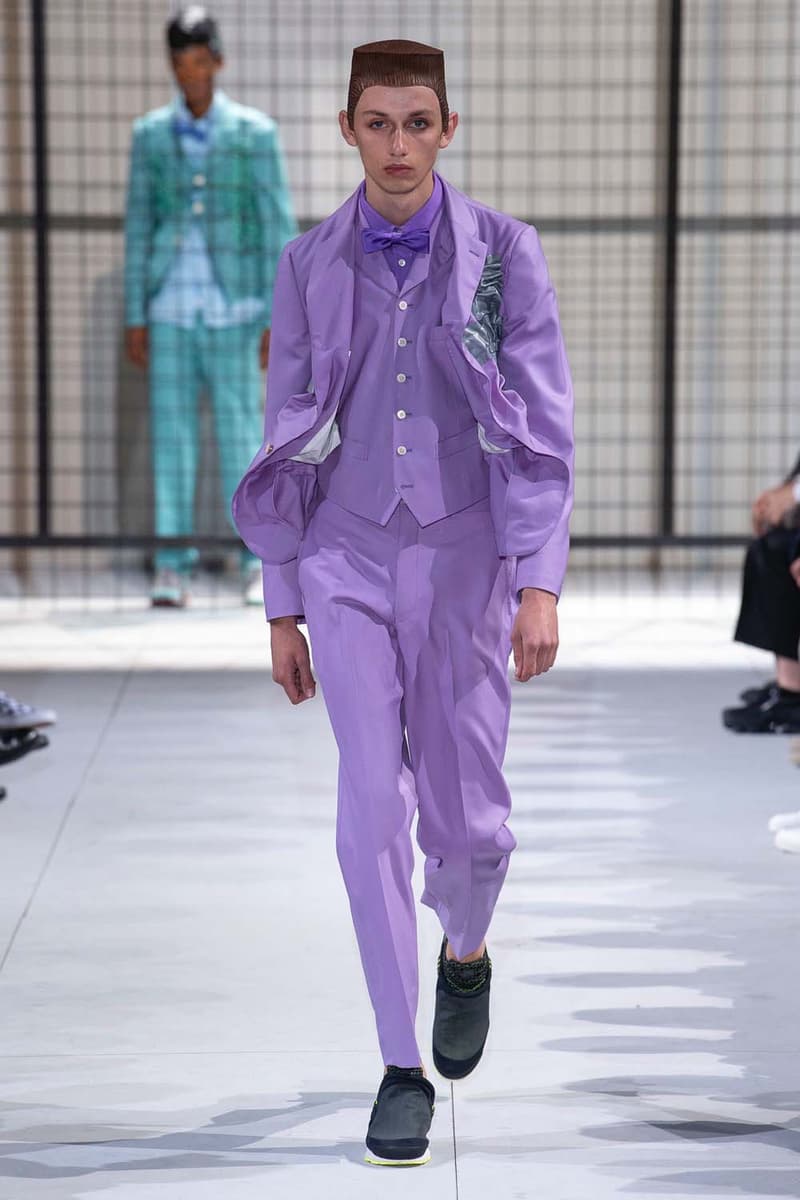 16 of 33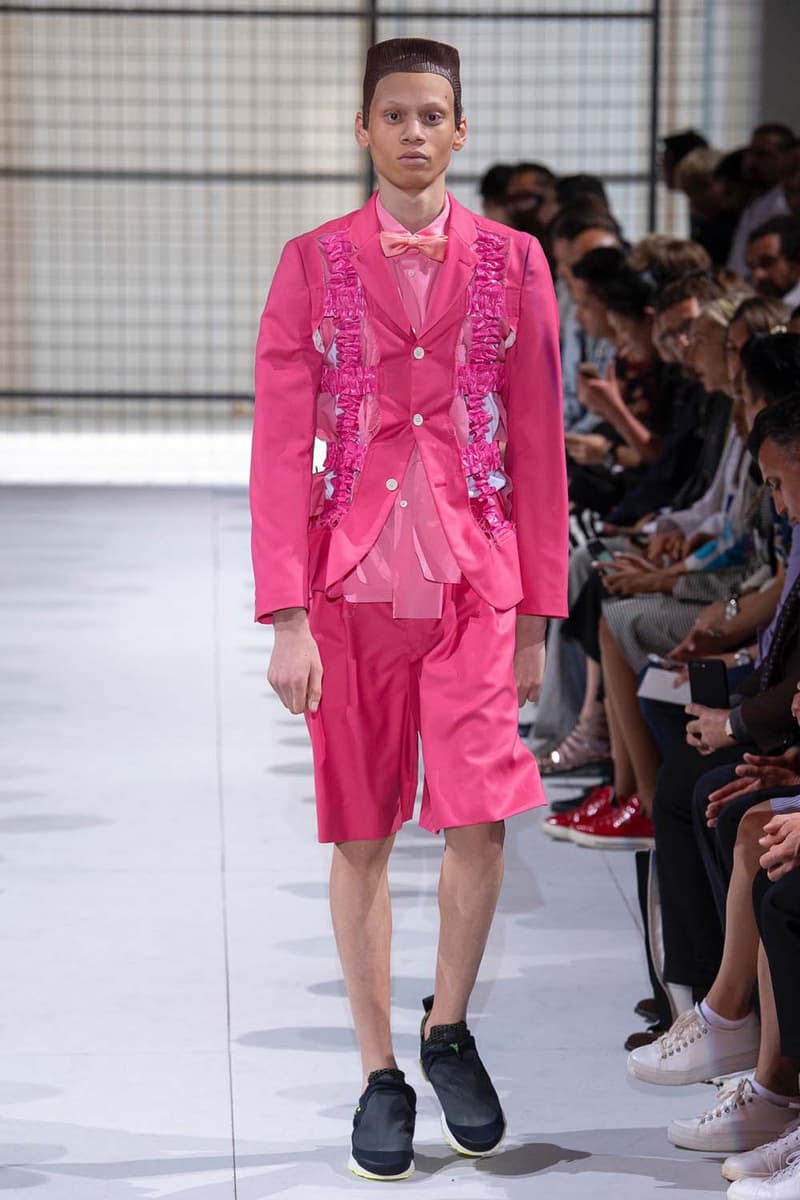 17 of 33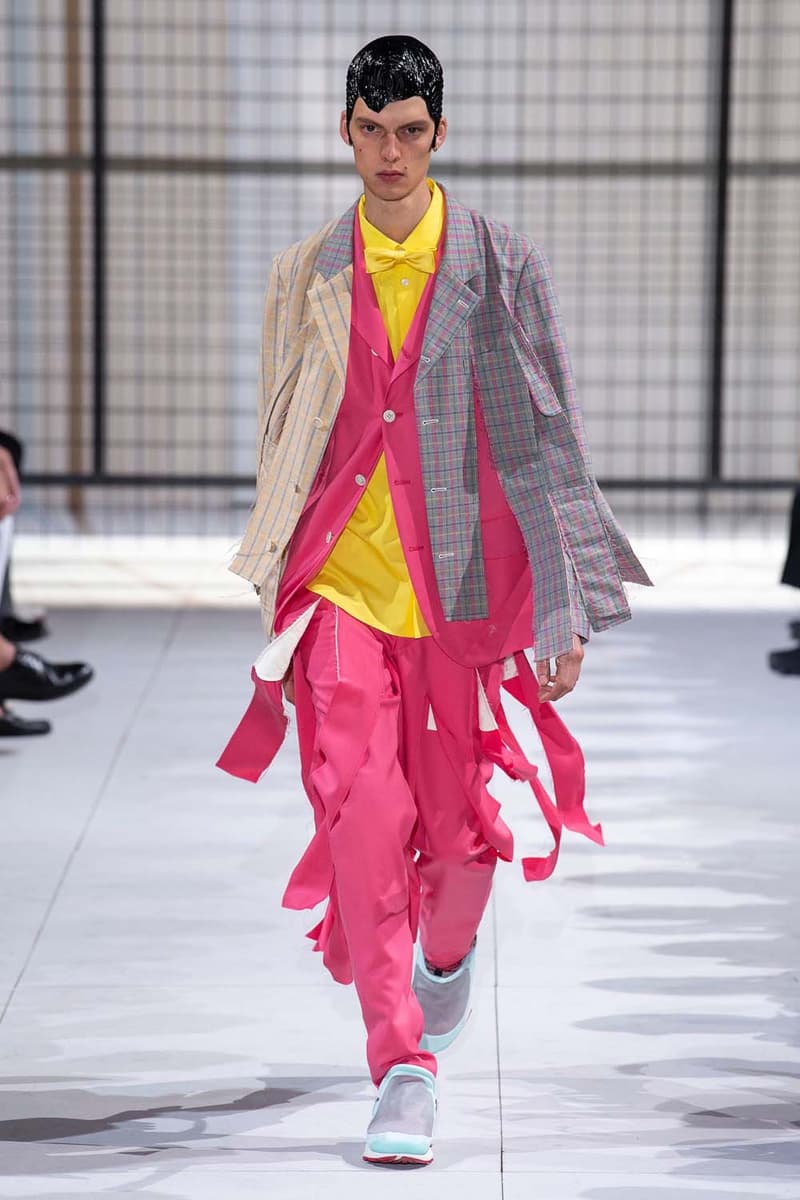 18 of 33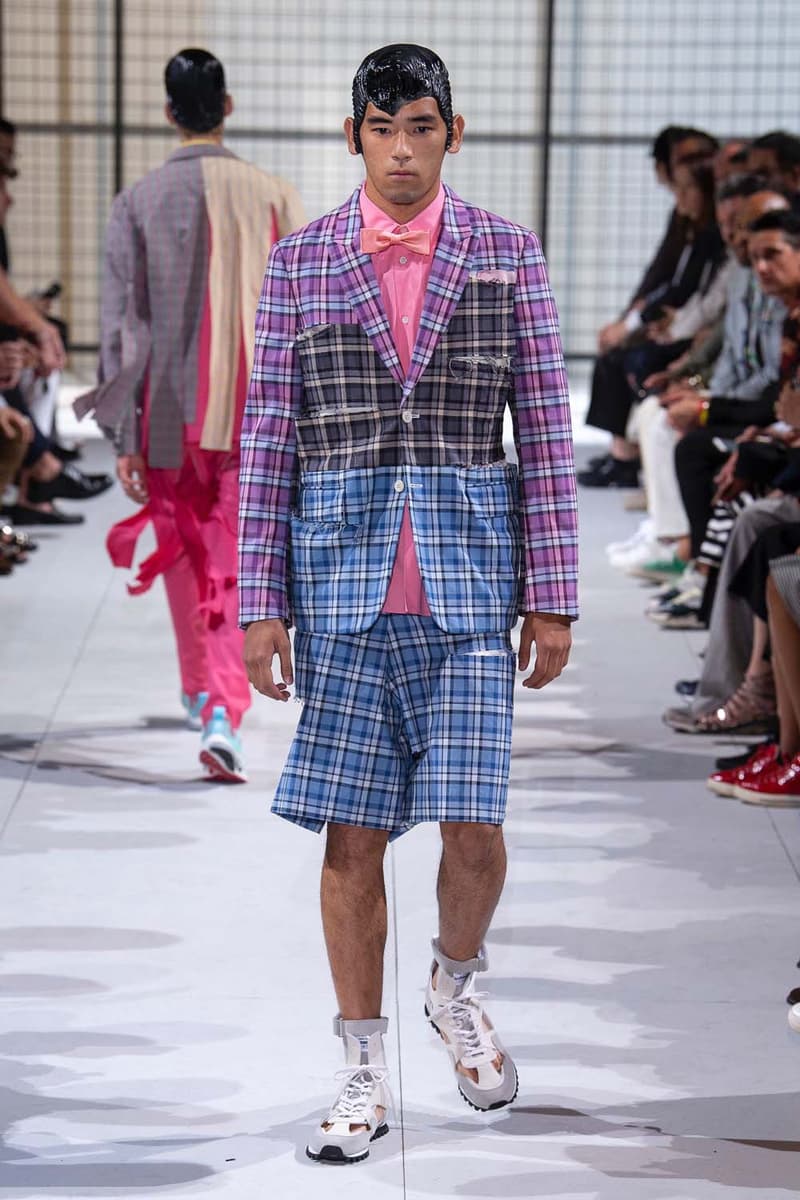 19 of 33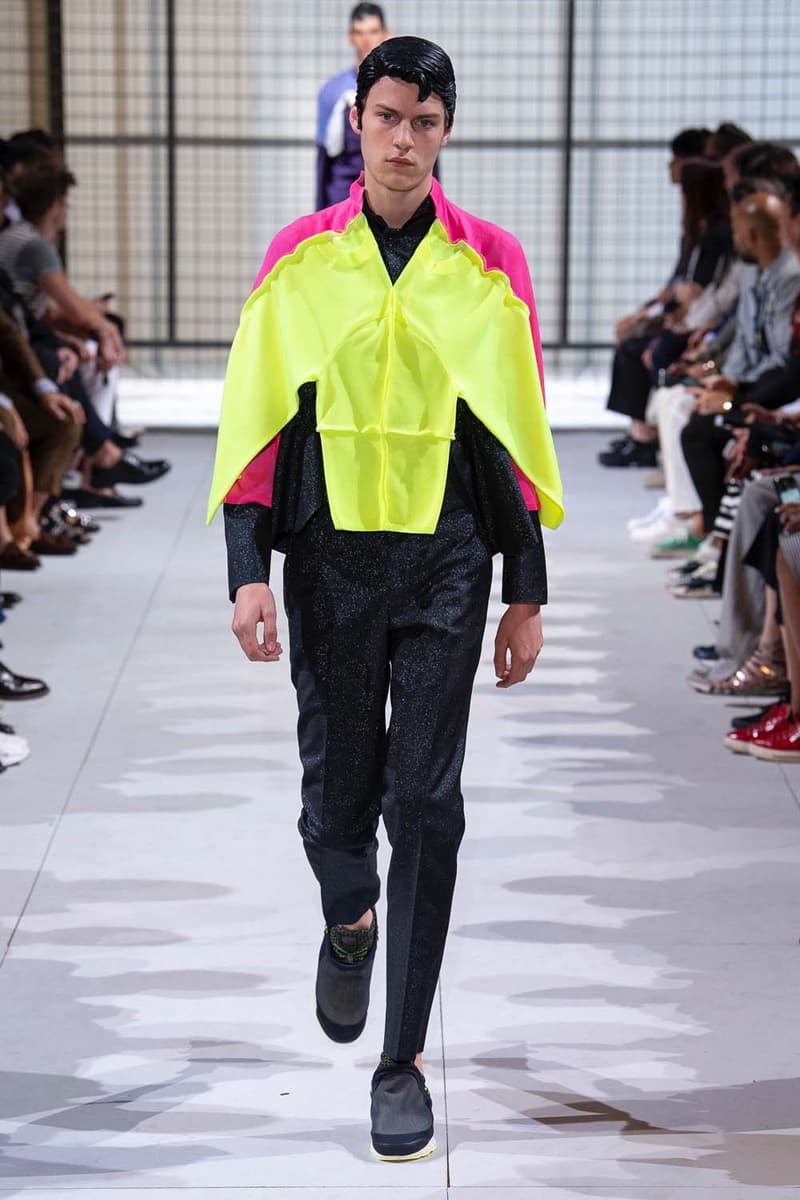 20 of 33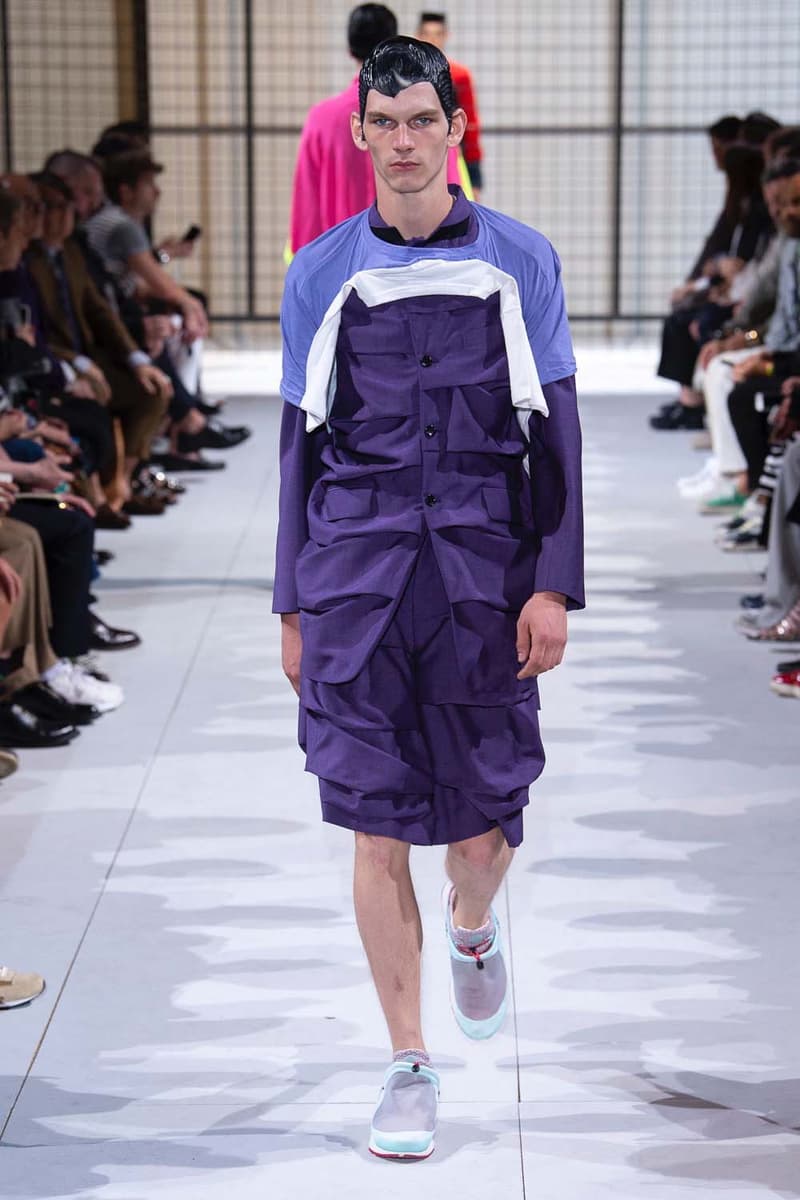 21 of 33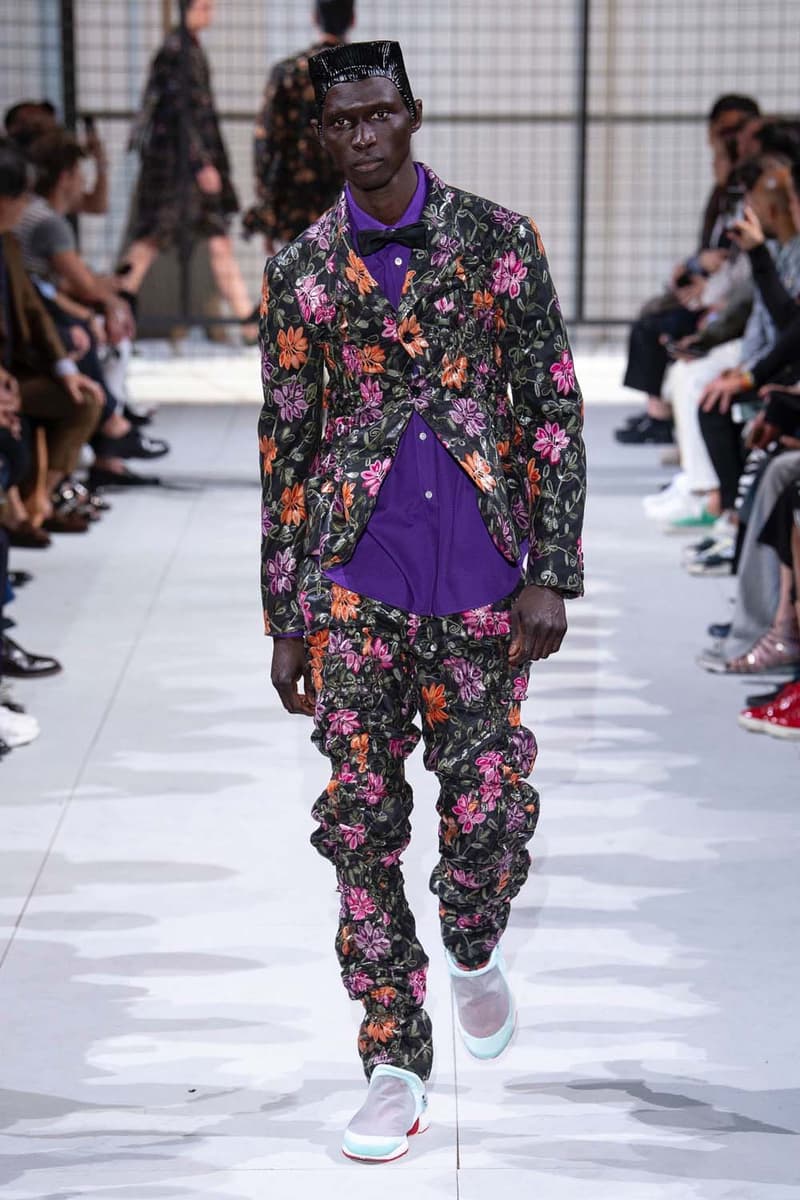 22 of 33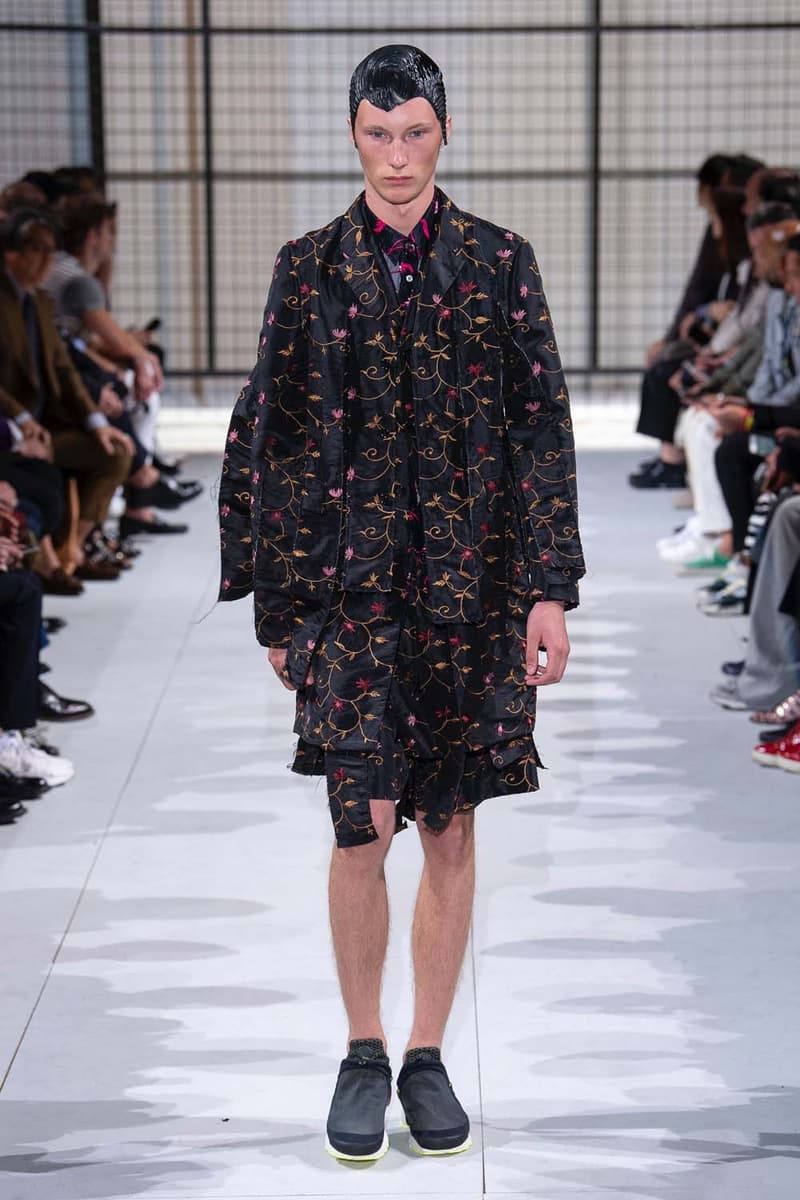 23 of 33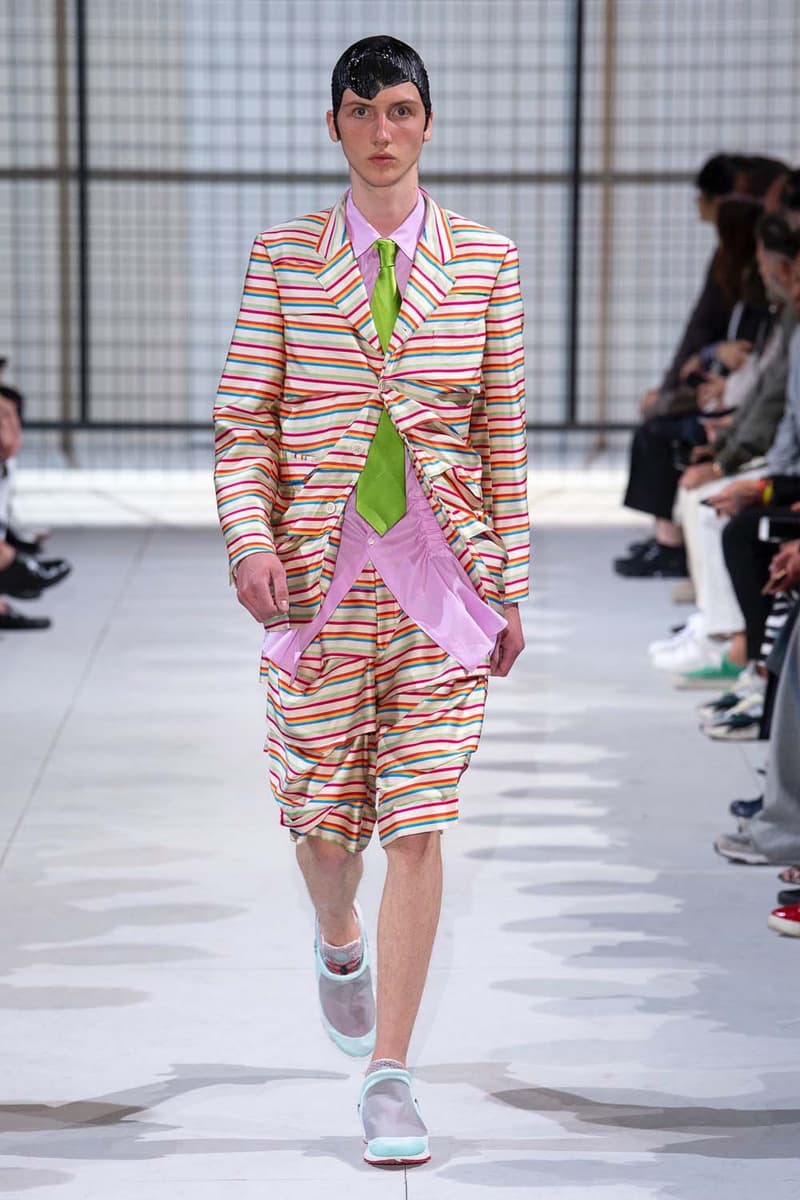 24 of 33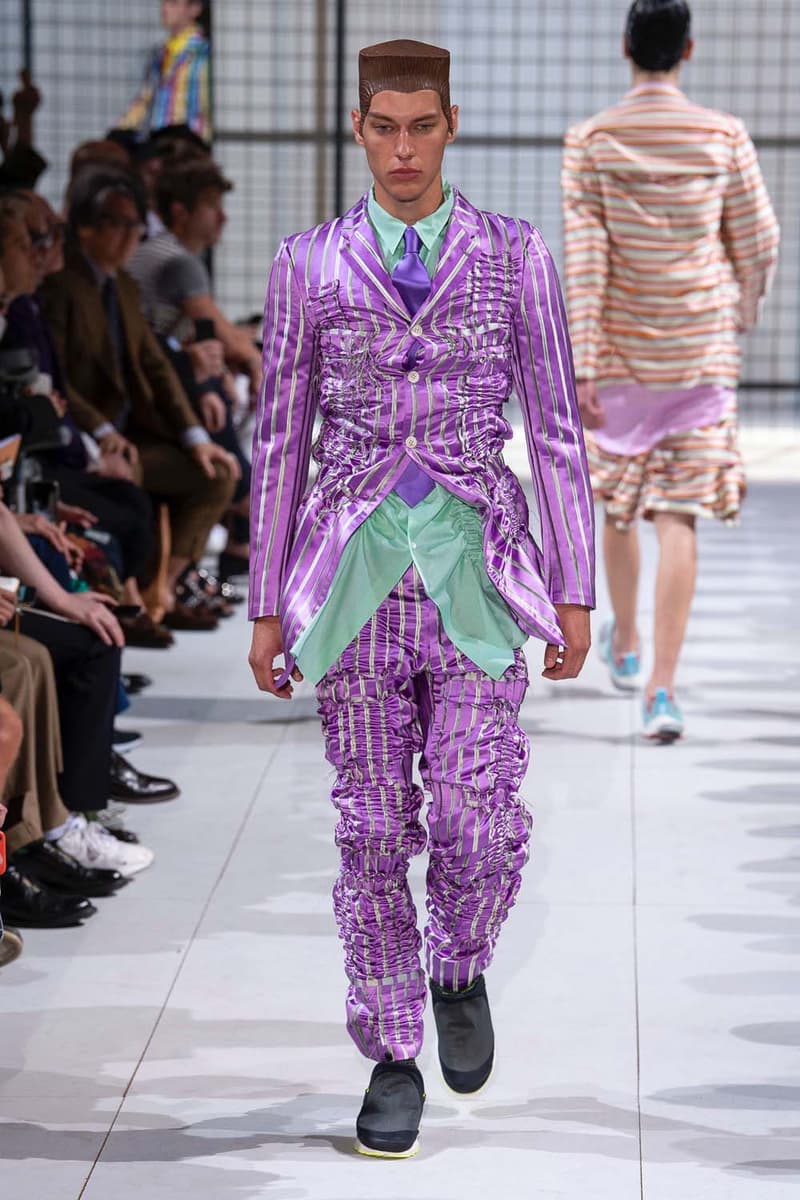 25 of 33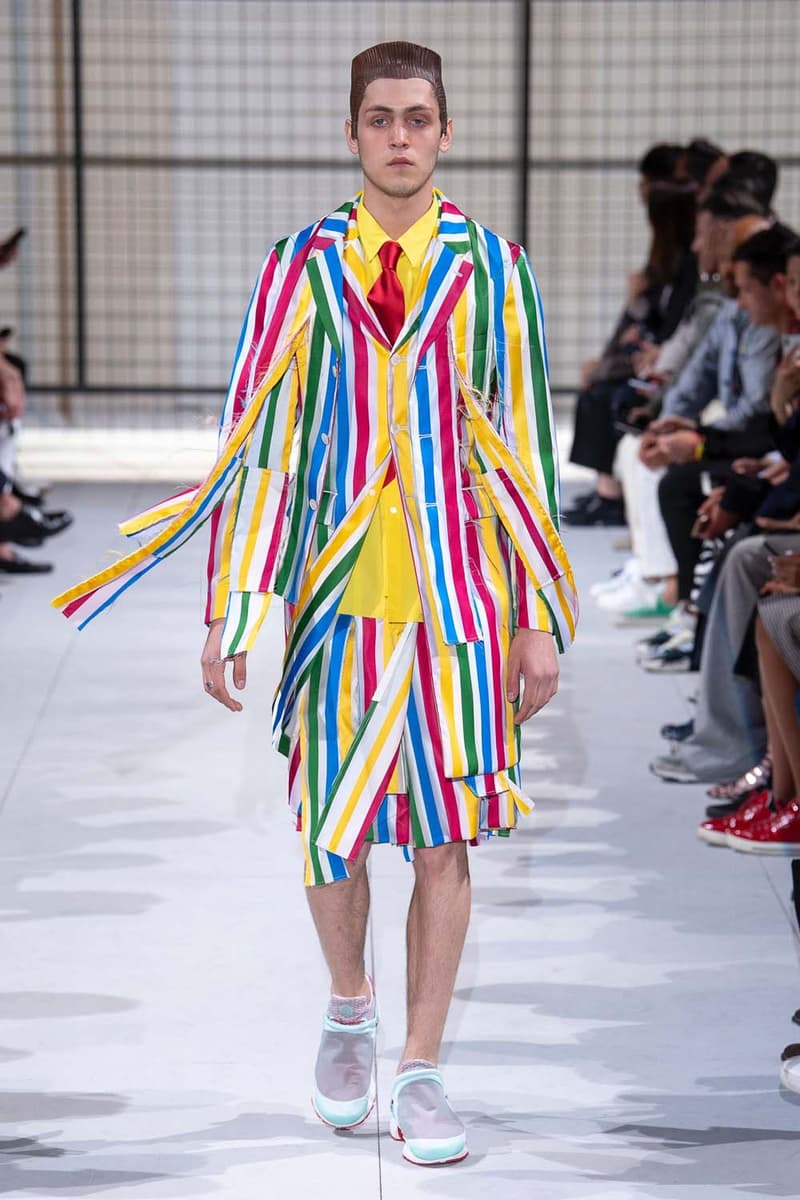 26 of 33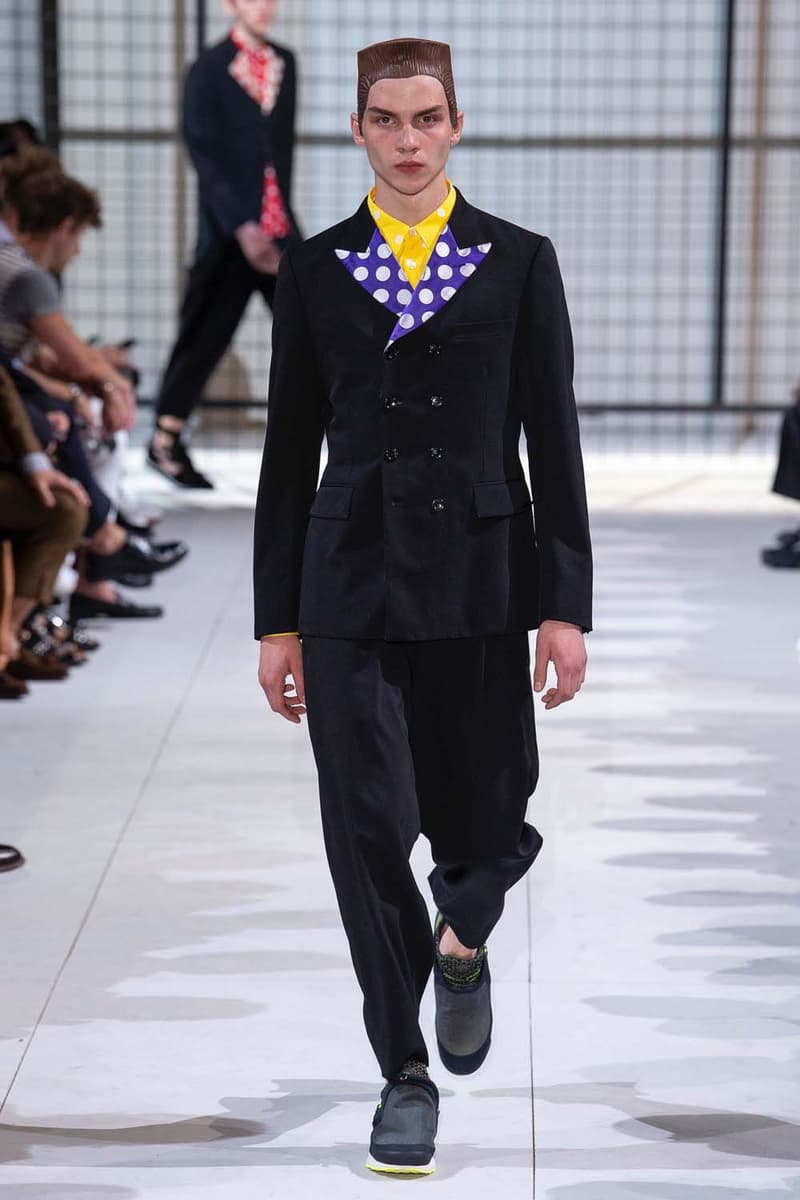 27 of 33
28 of 33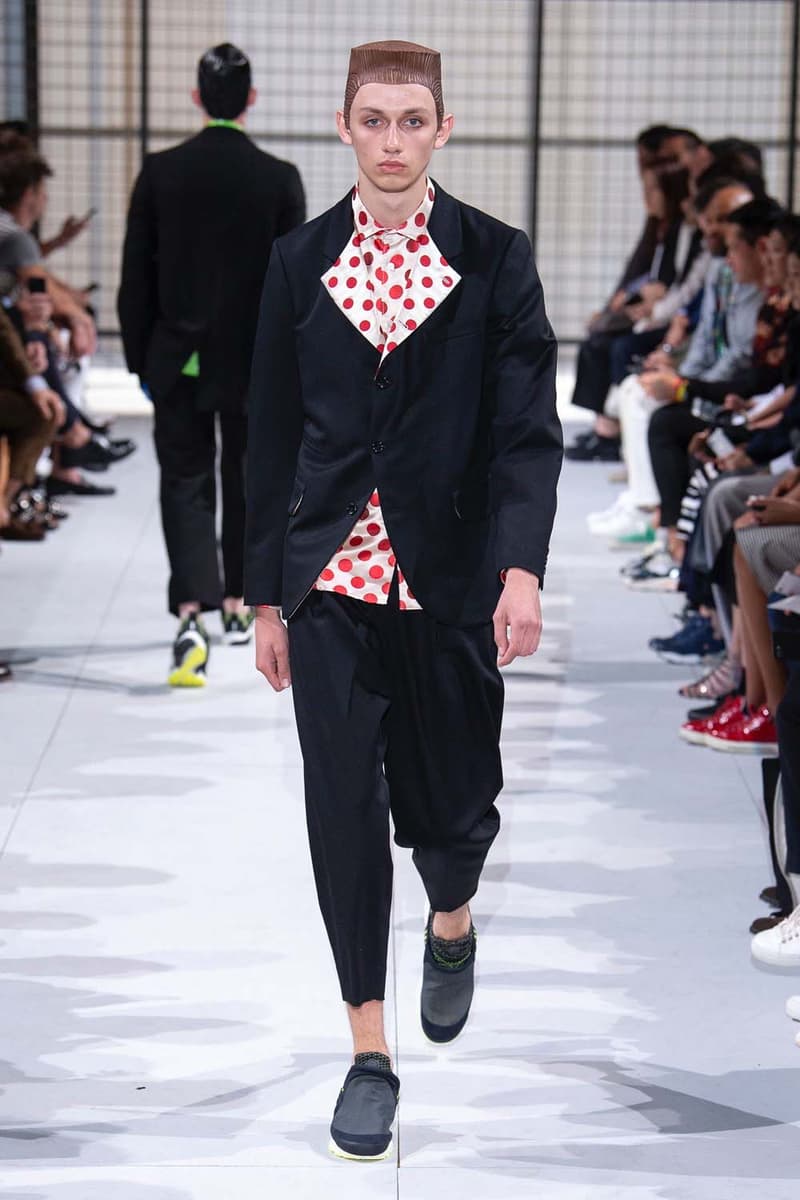 29 of 33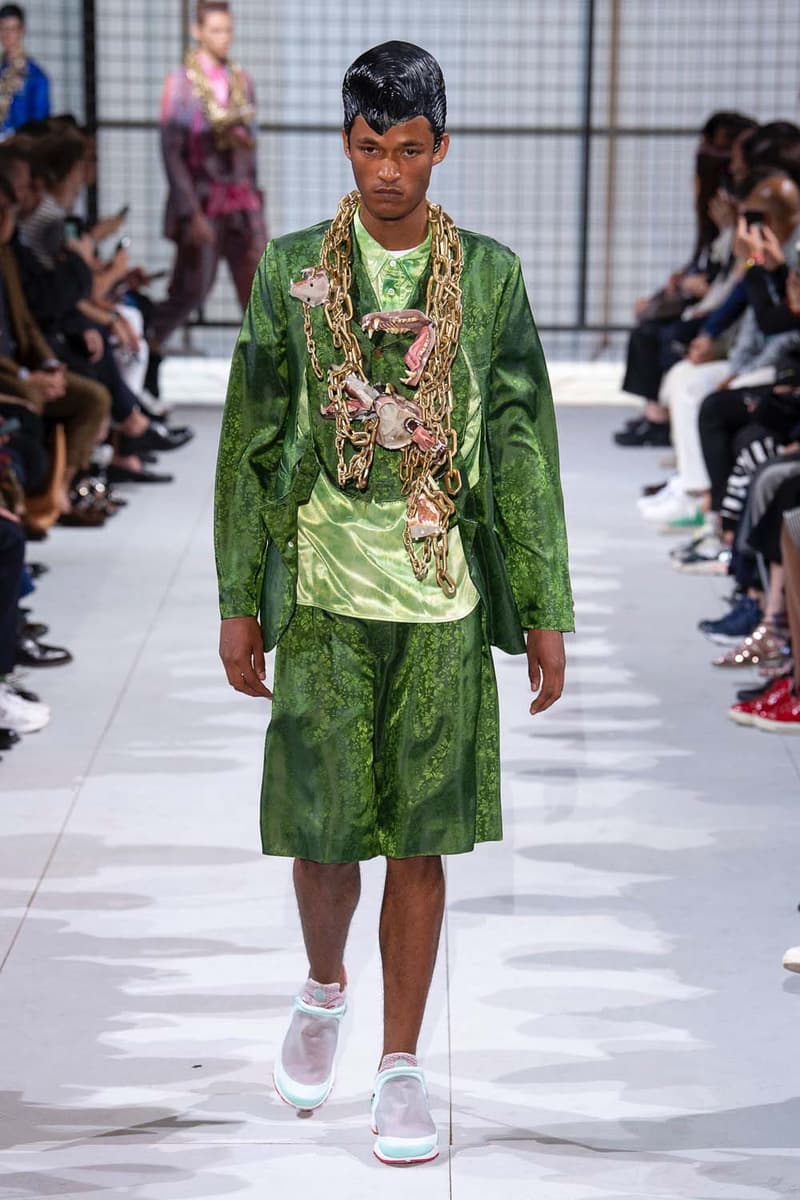 30 of 33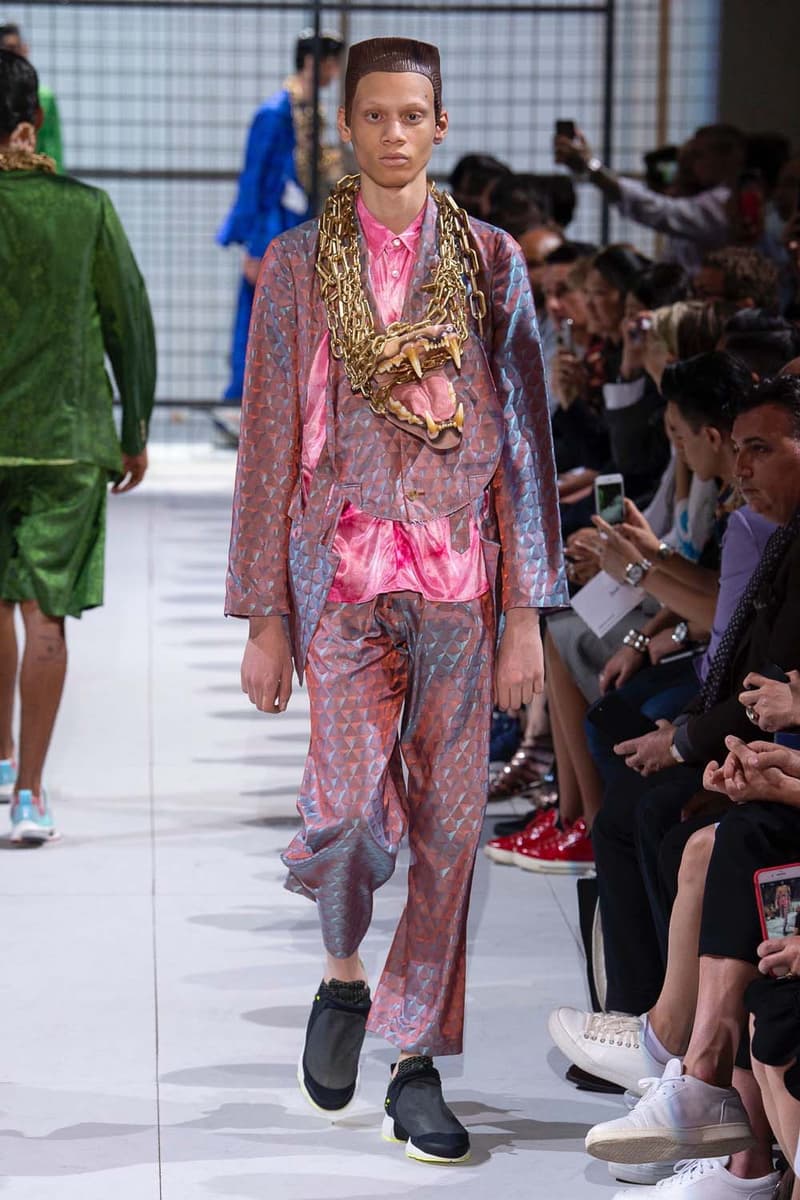 31 of 33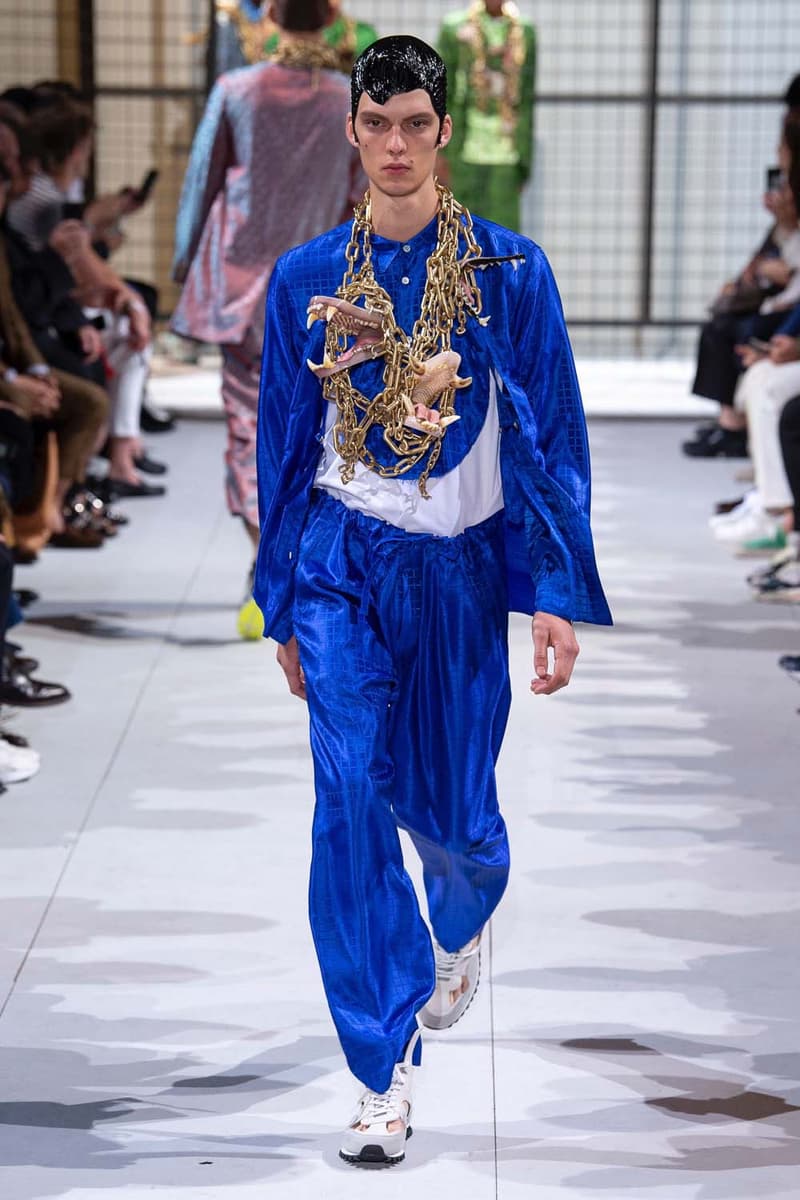 32 of 33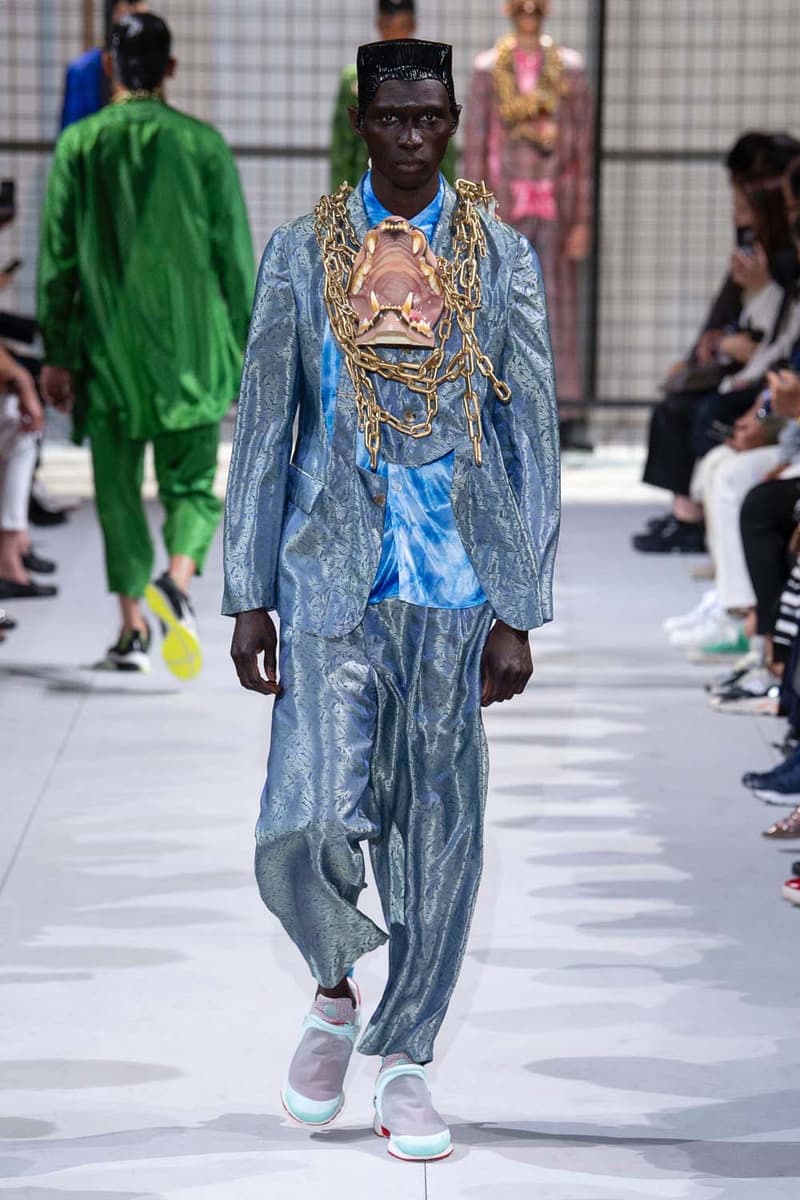 33 of 33
COMME des GARÇONS HOMME Plus frequently flaunts the status quo, offering up collections rife with bizarre patterning and clownish color. For Spring/Summer 2019, the Rei Kawakubo-helmed label went back to its roots, kicking off the collection with nods towards COMME des GARÇONS's design heritage before introducing a range of off-kilter suits.
A range of monochrome, raw-hemmed polyester suiting lead the runway, a throwback to the brand's '80s Parisian debut. This celebration of the past segued into what appeared to be suits of shrubbery, with layers of earth-toned chiffon "trees" creating wearable bushes. More densely-layered textiles followed, before giving way to conventional (for CdG, at least) polyester suiting and layering pieces. Parkas and garishly-patterned blazers sported raw, dangling hems alongside deep crinkles and cropped trousers with arresting visual impact. Rich patterns included elegant florals and contrasting stripes; the latter of which highlighted the aggressive deconstruction all too clearly. Inverted sweaters became pop art-colored layering pieces, and tightly-knotted ribbon became visable beneath slashed blazers. Later in the show, polka dot linings emerged, with shirts to match, and giant toothy necklaces accented geometric pattern-inflected suits, with rough polyester giving way to draping satin.
For the layman, perhaps the most accessible tenet of the show were the collaborative footwear, which showcased new silhouettes from Spalwart and Nike. The former issued a tall, deconstructed boot, utilizing its trail runner's sole as a base for a series of flailing straps and missing panels. Meanwhile, Nike teamed with COMME des GARÇONS HOMME Plus to reintroduce the Air Presto Foot Tent. The silhouette features a pull cord at the forefoot and a kind of bootie behind the vamp; check it out on the runway below.
For more from Fashion Week Spring/Summer 2019, take a look at Junya Watanabe, Maison Margiela and Ann Demeulemeester's presentations.