Bianca Chandôn Supports Pride Week & Grateful Dead With New Tee
Proceeds from the "Greatful Pride" T-shirt will support charity.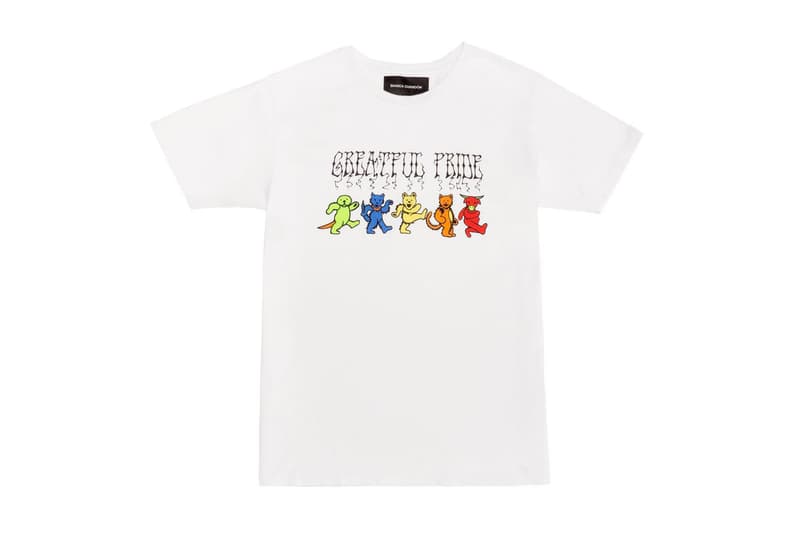 Bianca Chandôn gears up to commemorate Pride Week with a pair of commemorative drops, centering around the eye-grabbing "Greatful Pride" tee. Riffing on the Grateful Dead's name and iconic multi-colored bear logo, a series of colorful animal figures dance across the chest of the tee. "Greatful Pride" script is illustrated in black above a smiling otter, fox, cat, seal and cow, each a different bright color. The colors reflect the LGBTQ flag, which also figures in to the design of a racing cap, with multiple stripes of color executed across the crown.
Look for both commemorative items to drop on Bianca Chandôn's website on June 15, with proceeds from the tee going to Housing Works, a non-profit that seeks to end both homelessness and AIDS.
Elsewhere, Daniel Quasar redesigned the Pride flag to make it more inclusive.