Millie Bobby Brown Quits Twitter After Becoming Subject of Homophobic Meme
Another example of abusive online communities.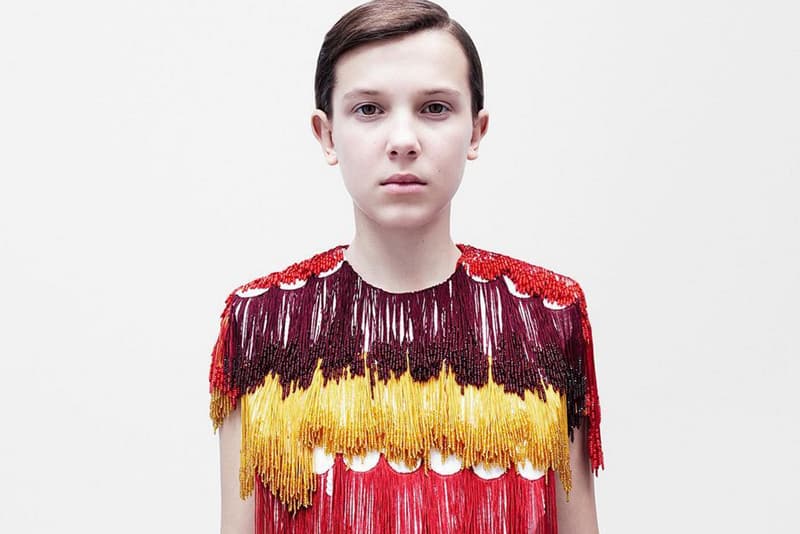 Millie Bobby Brown has left Twitter in the wake of a homophobic meme that people based around her. The actress/anti-bullying advocate has been dealing with the meme since it surfaced last year, which features people describing being a victim of homophobia at the hands of the Stranger Things star. The meme began in November 2017 when user @KelsFiona said the 14-year-old snatched her hijab off at the airport.
The obvious joke began to gain attention and others joined in, morphing the joke into the hashtag #TakeDownMillieBobbyBrown. The hijab joke ultimately gave way to homophobic Tweets alongside memes and fake Snapchat screenshots. Millie hasn't referenced deactivating her Twitter account since, but she recently posted a selfie on her Instagram story with a caption saying "good vibes only."
In other news, a 9-year-old girl was sent to rehab for her Fortnite addiction.
It started with this. Then she tweeted #takedownmilliebobbybrown which her followers jumped on and it became a full blown meme pic.twitter.com/AqDg04Vcwt

— j (@mydrugismybabe) June 10, 2018
I finally have the courage to tell MY #TakeDownMillieBobbyBrown story. I went to my local Home Depot when I saw Millie walk in. I asked her for a photo. She proceeded to yell "FUCK YOU REPTILIAN DYKE" and shoved an electric saw up my vagina. I've never been the same. Please,help.

— 「 mae 」 (@guccinooses) June 10, 2018
pretending millie bobby brown, a literal child, is a violent homophobe for memes is fucking disgusting and not funny at all. You are grown adults, editing photos of her with captions that include the f slur, violence against lgbt community for comedy and it's fucking gross.

— caa (@zunbarya) June 12, 2018