Band of Outsiders Spring/Summer 2019 Is "Tropical, Laid-Back Style"
The revitalized label continues to exude effortless style.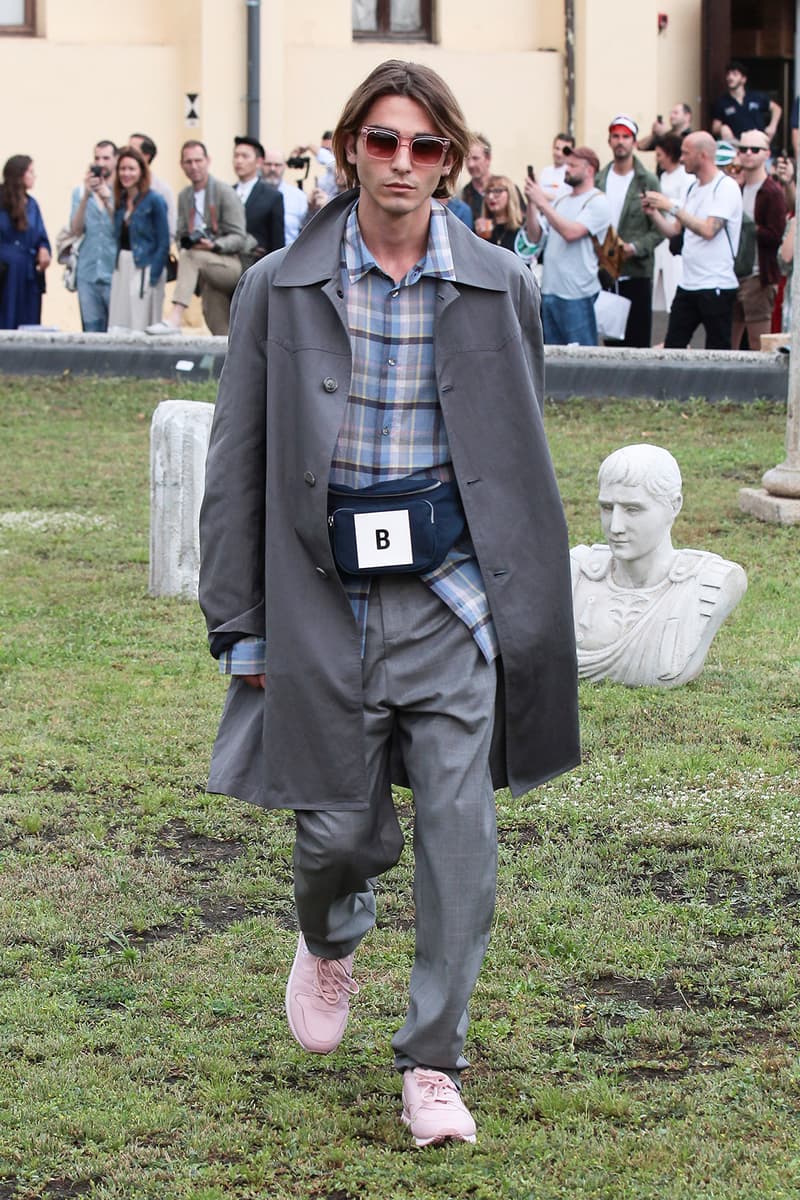 1 of 20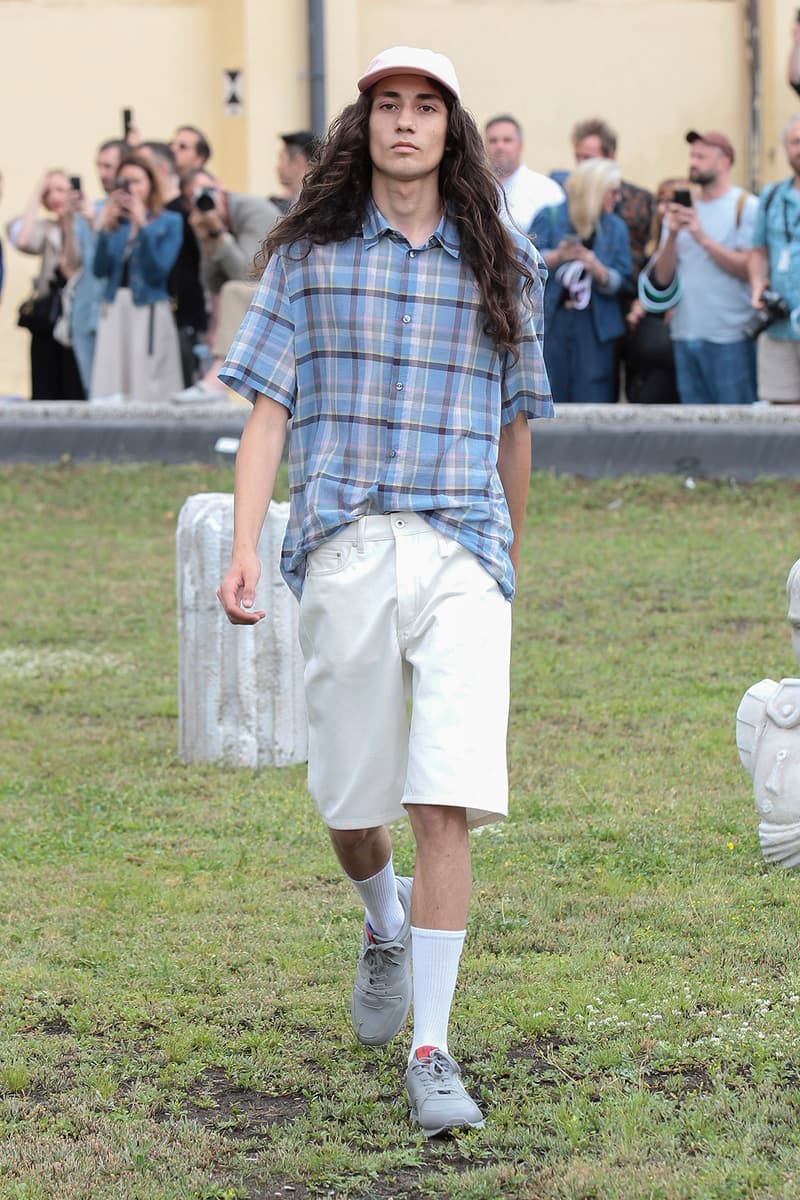 2 of 20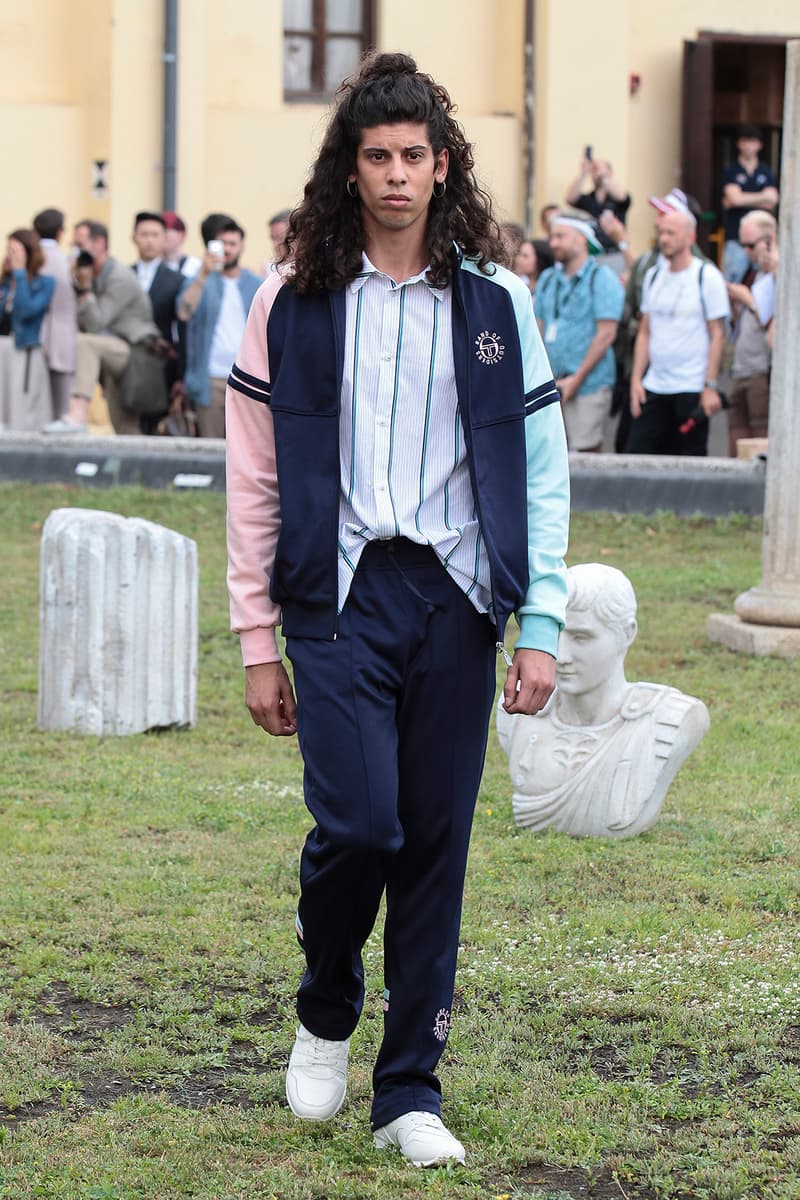 3 of 20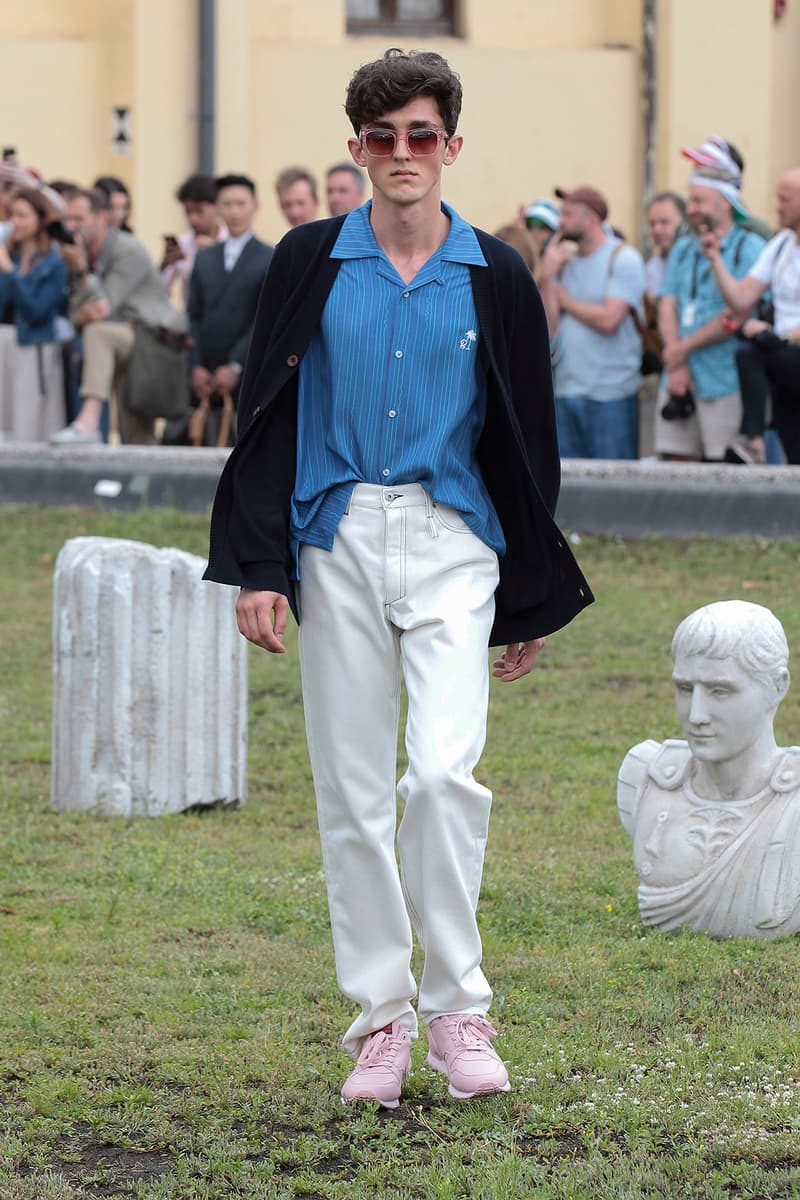 4 of 20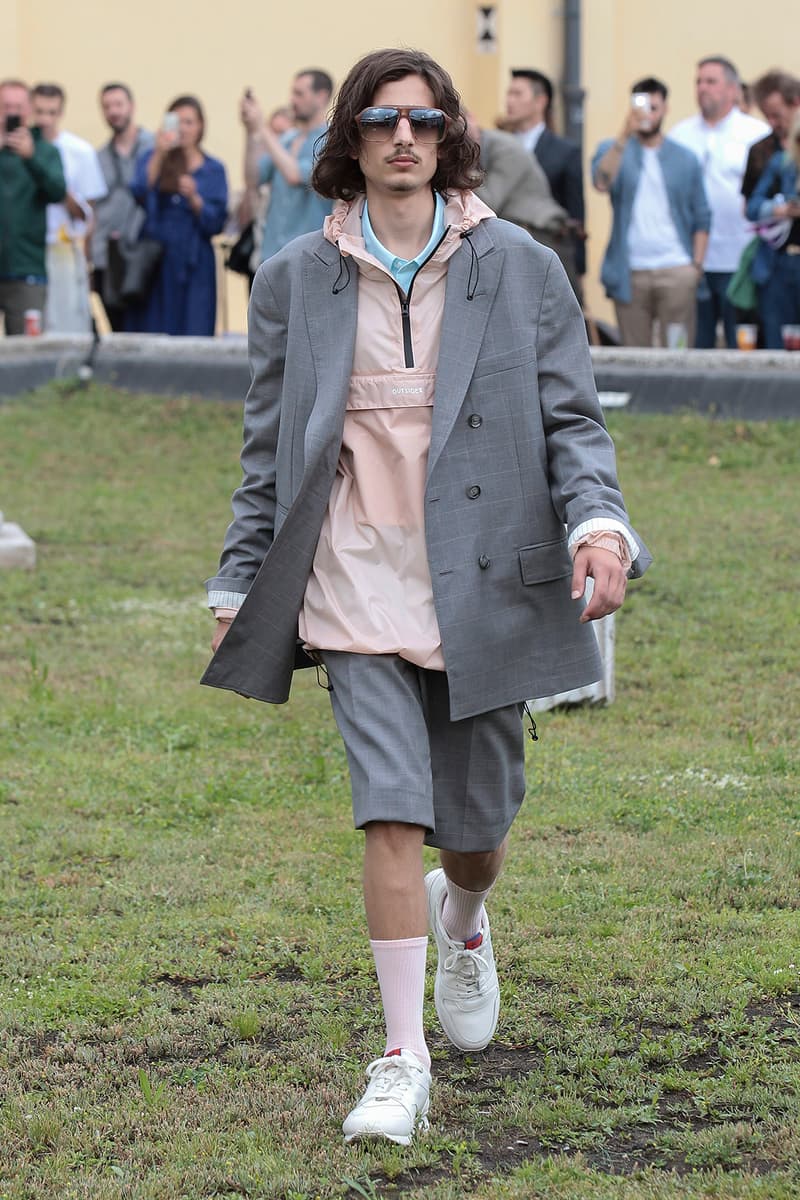 5 of 20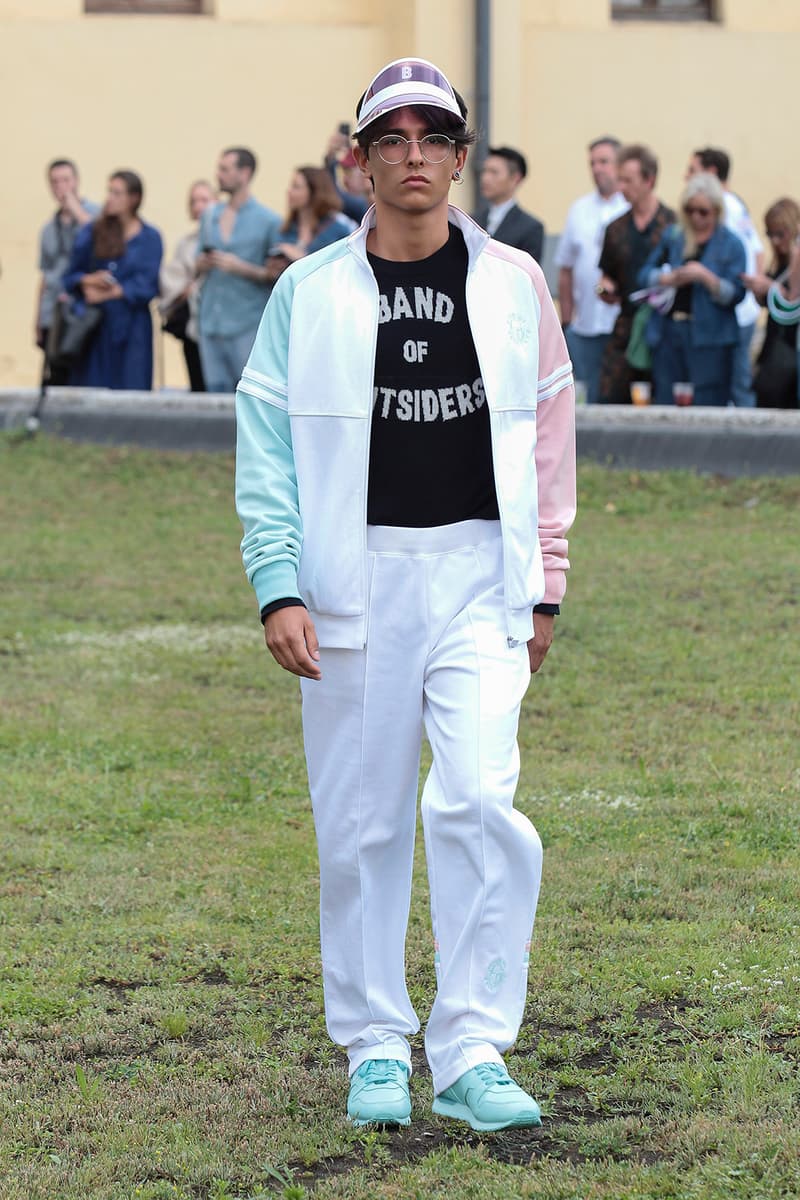 6 of 20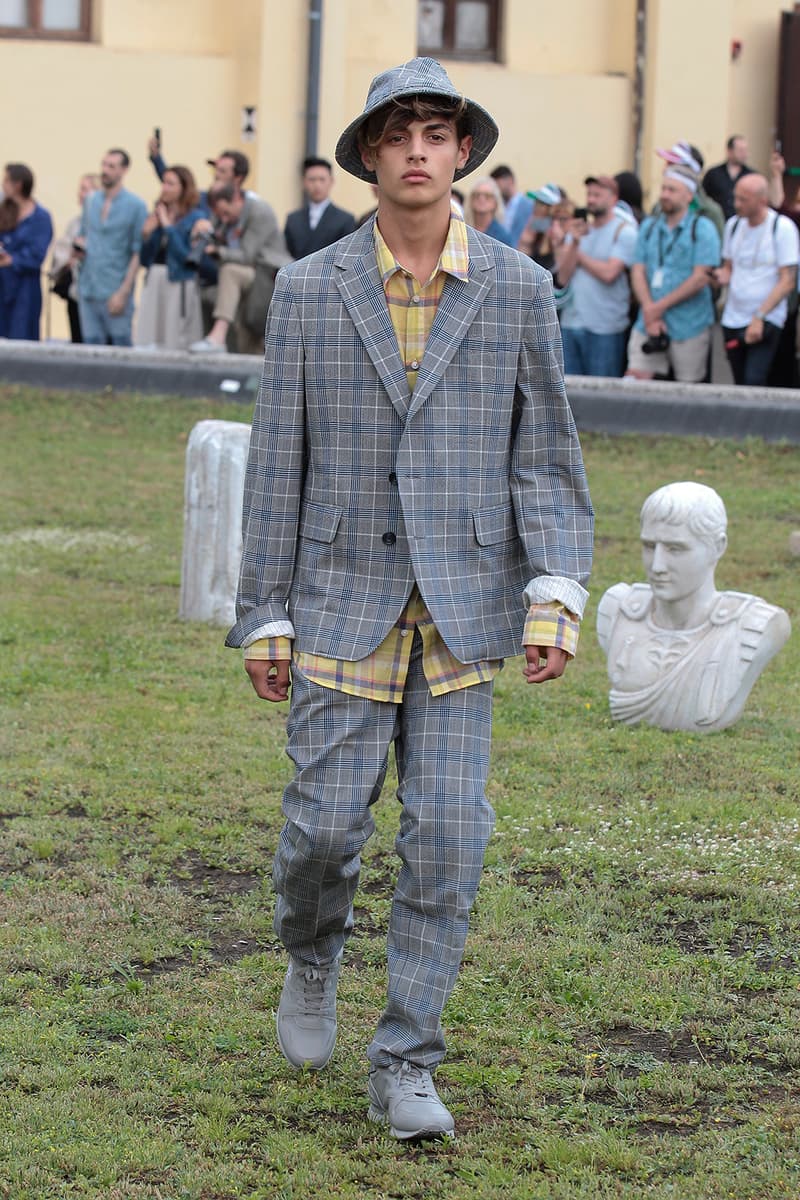 7 of 20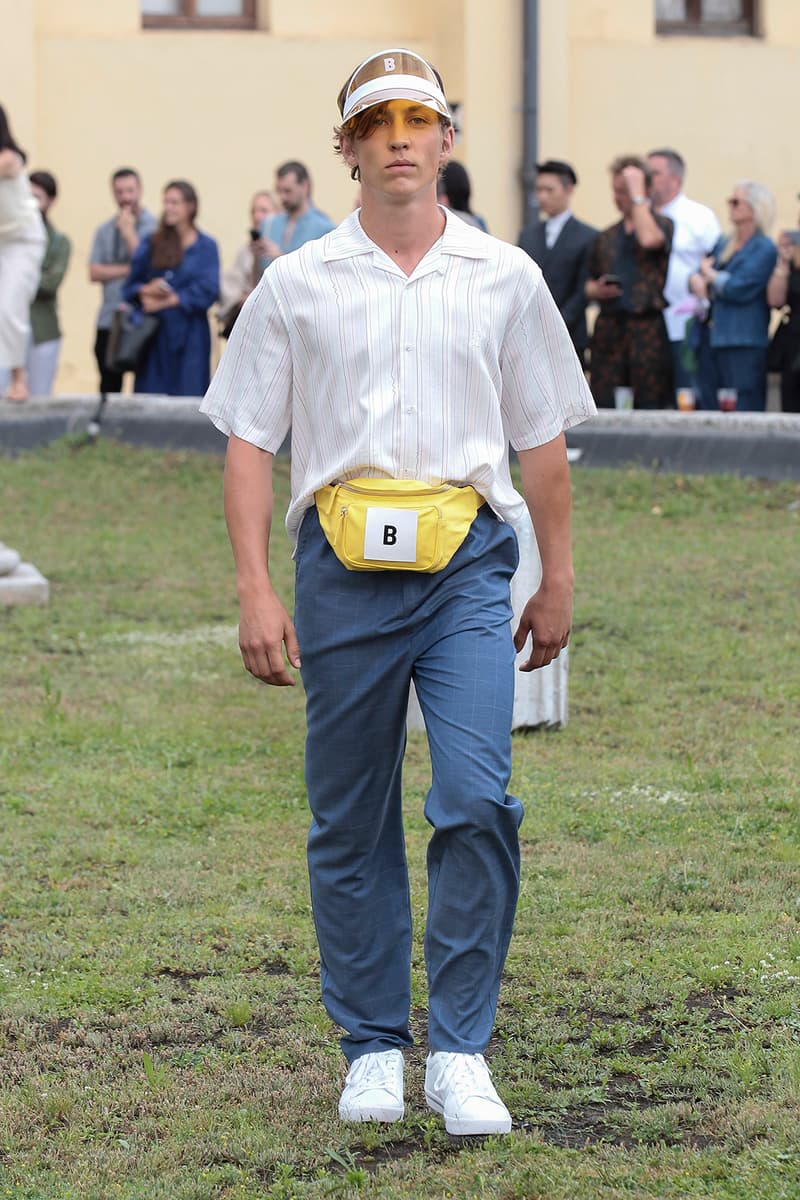 8 of 20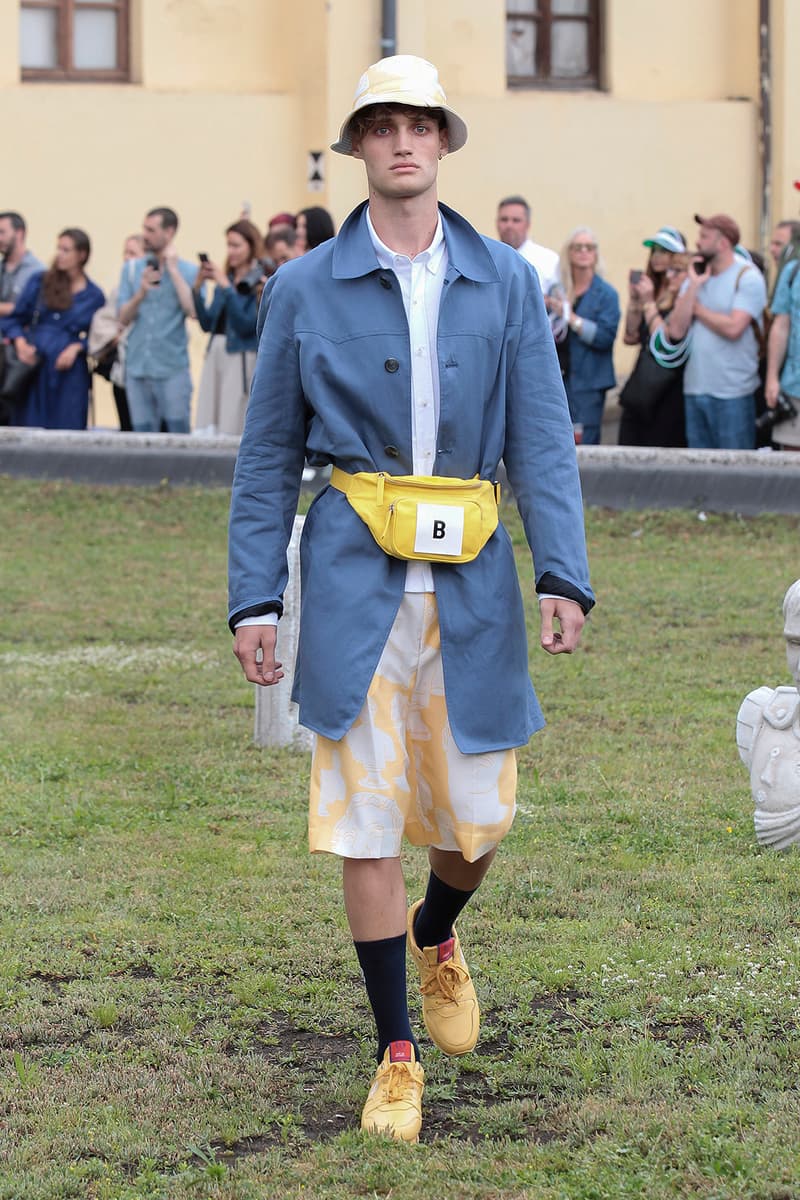 9 of 20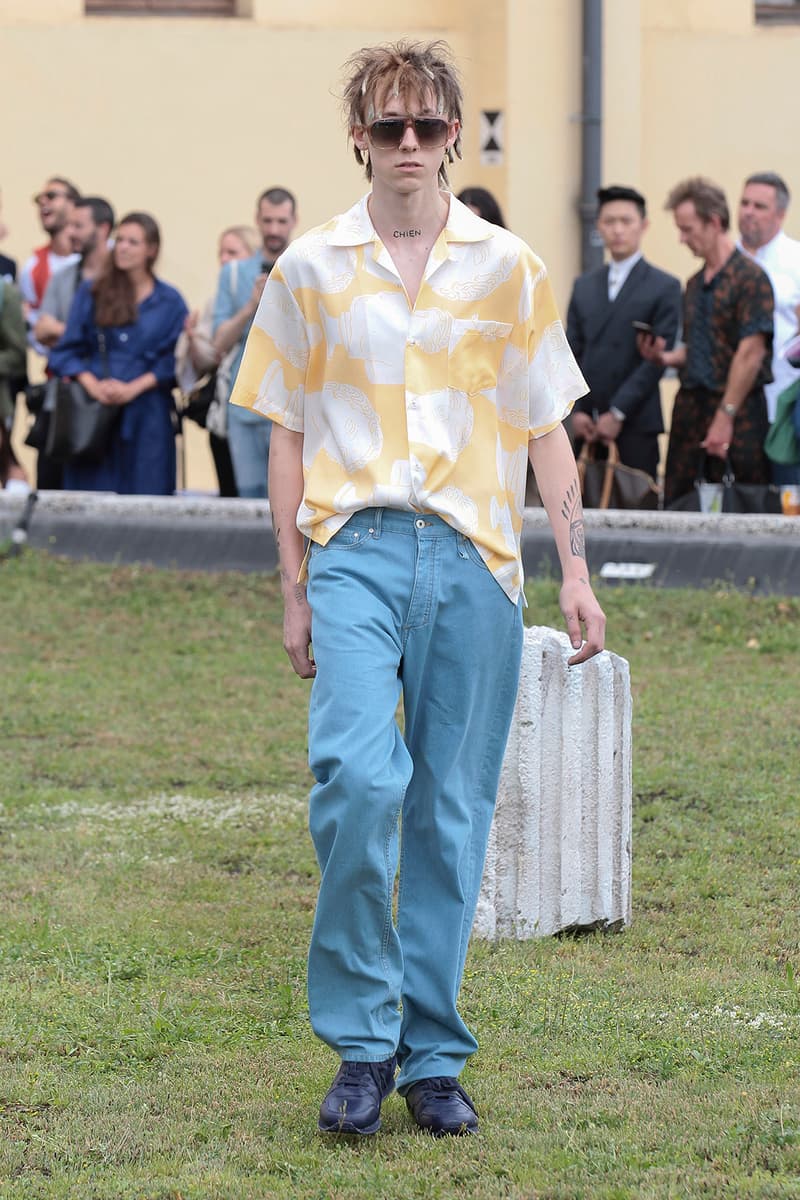 10 of 20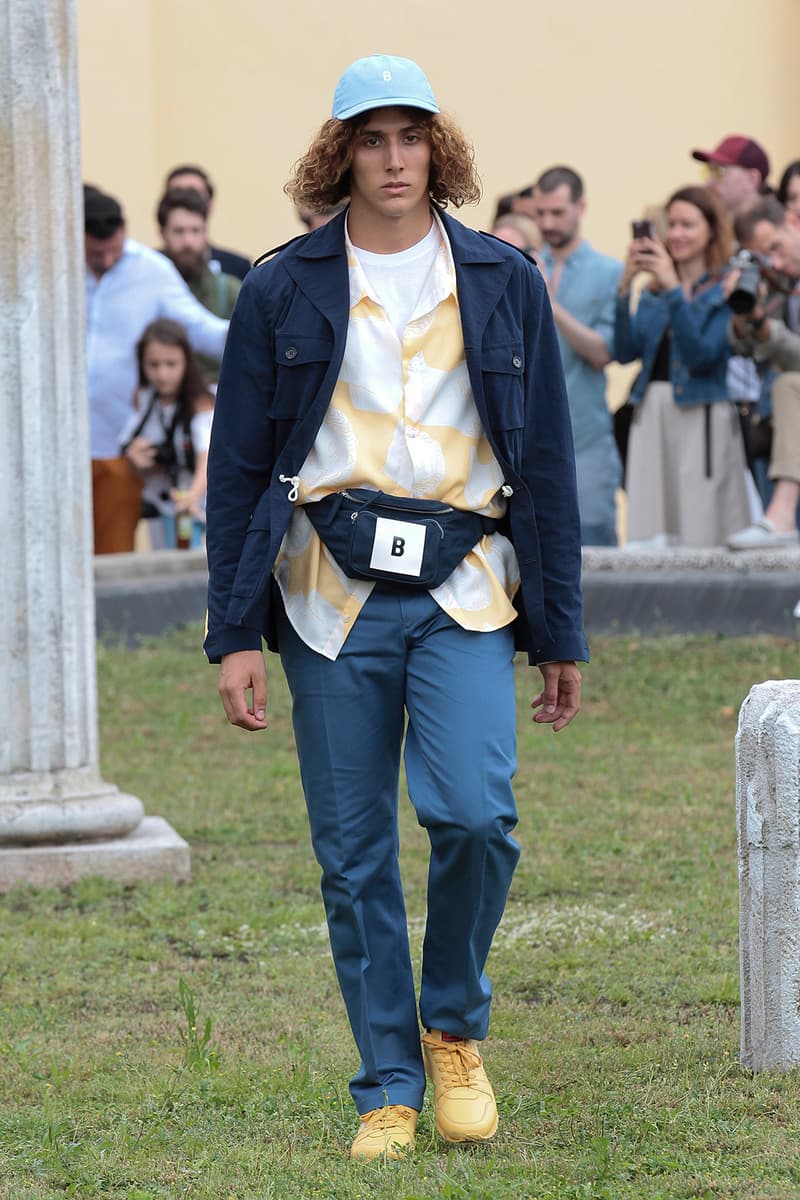 11 of 20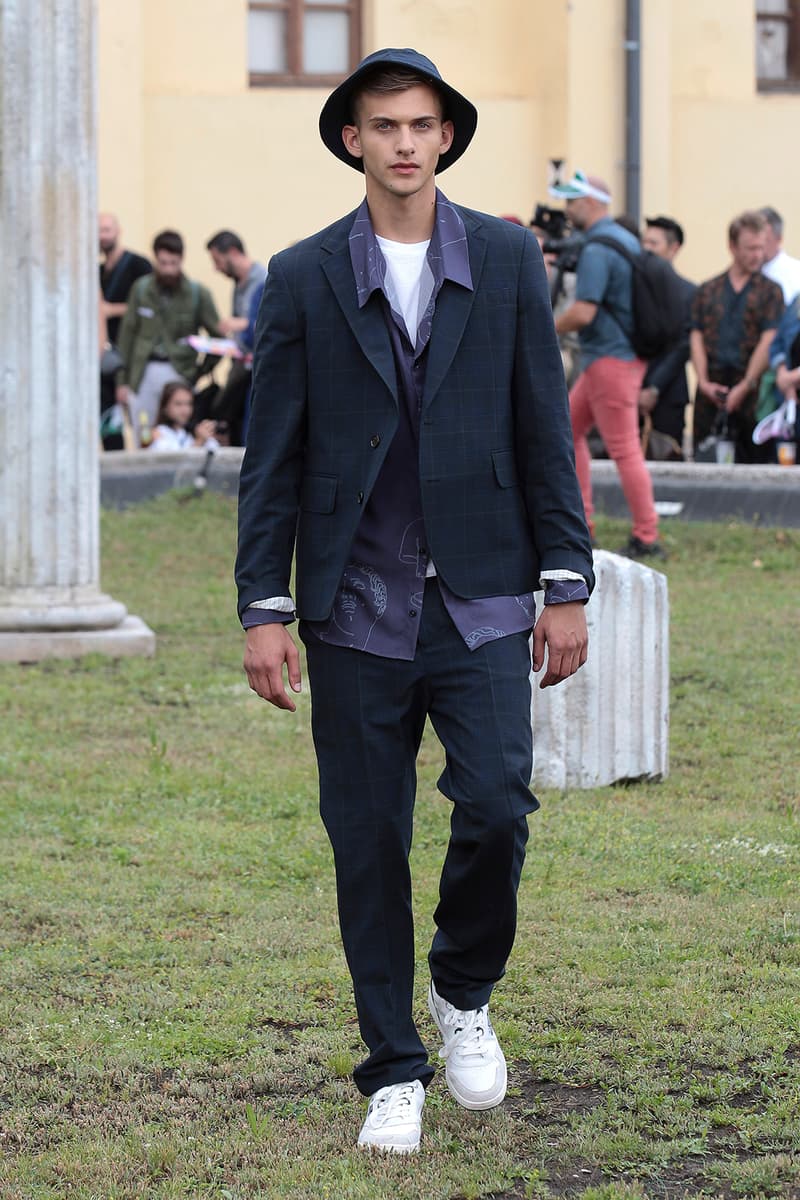 12 of 20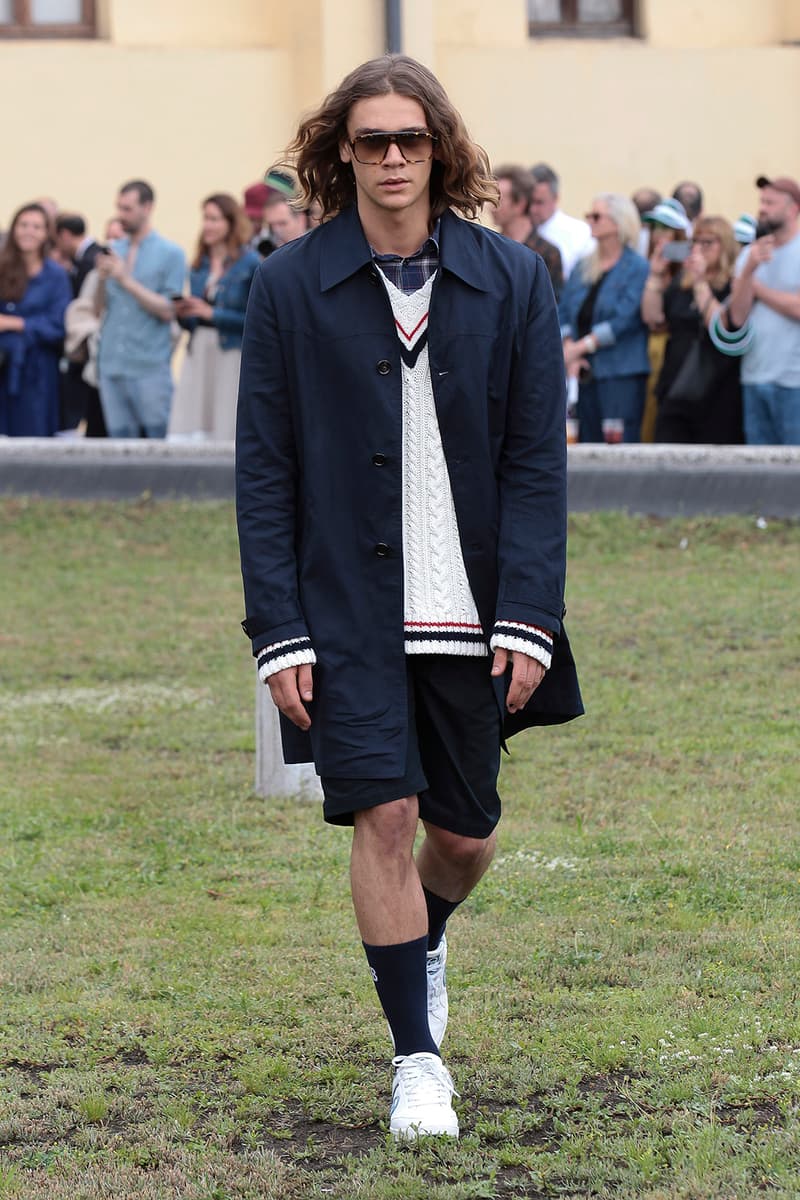 13 of 20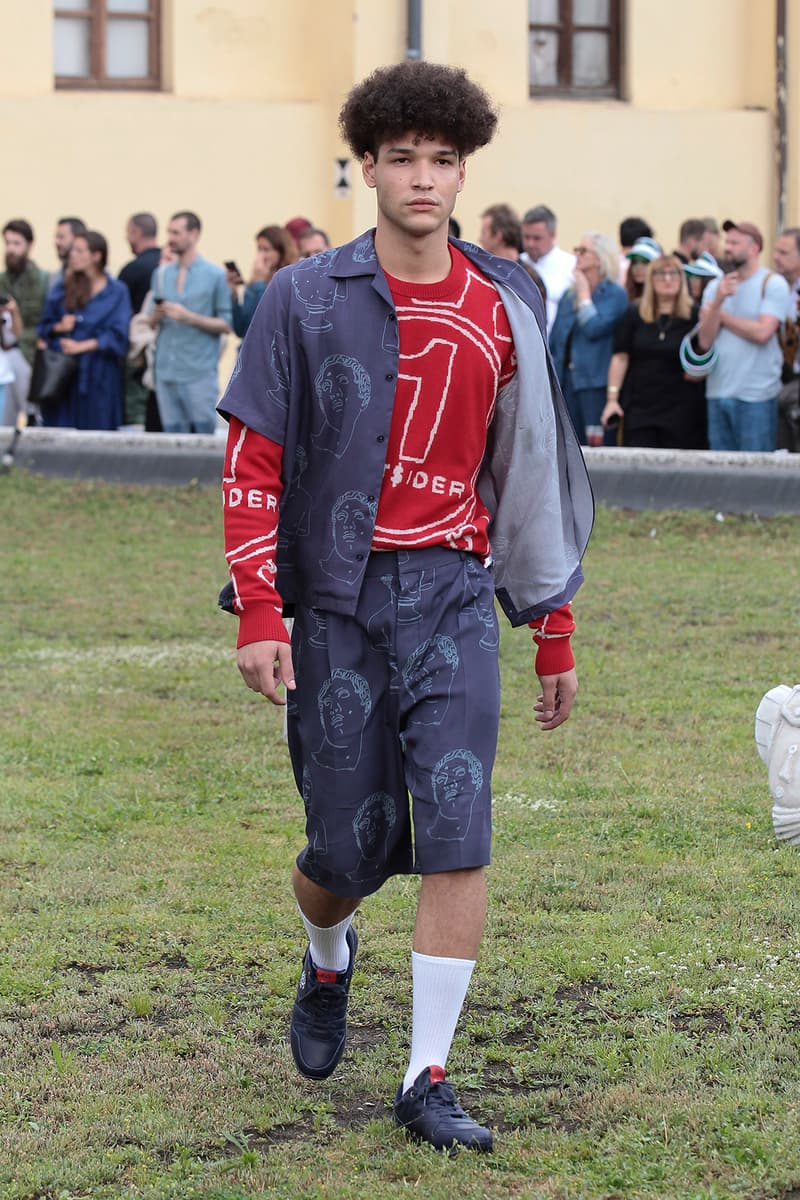 14 of 20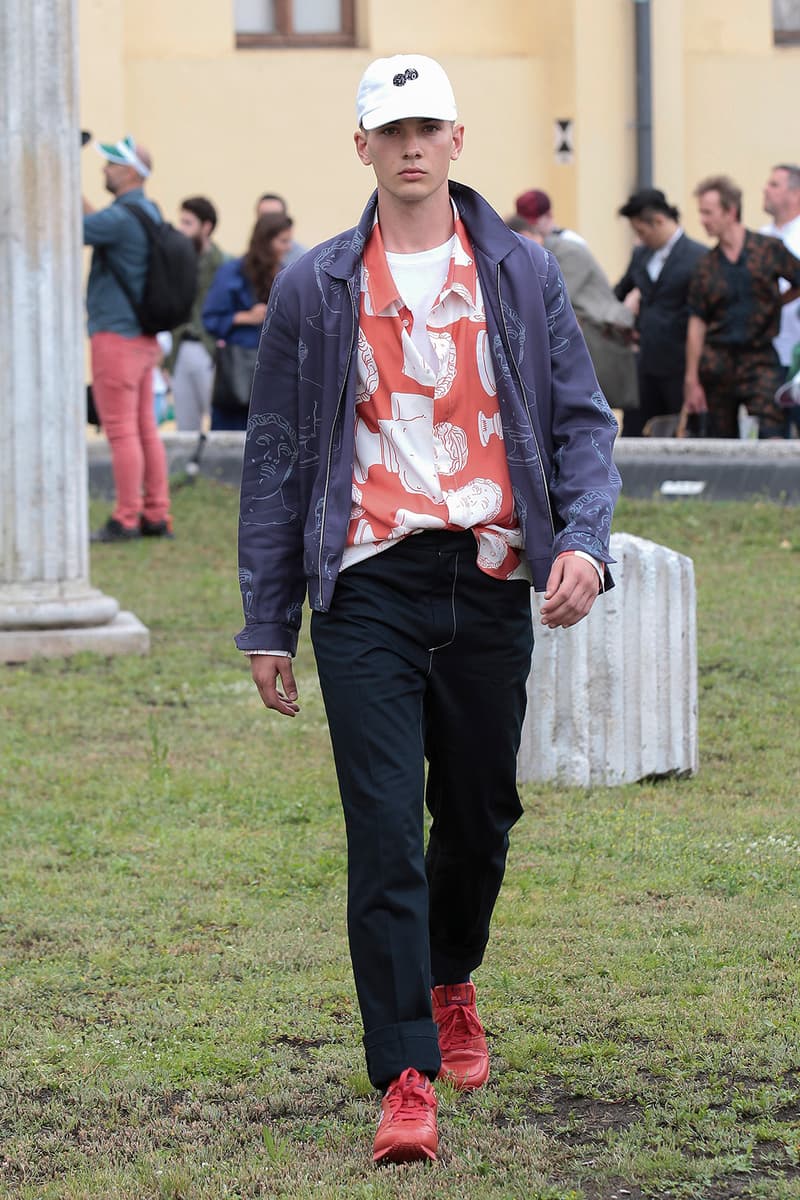 15 of 20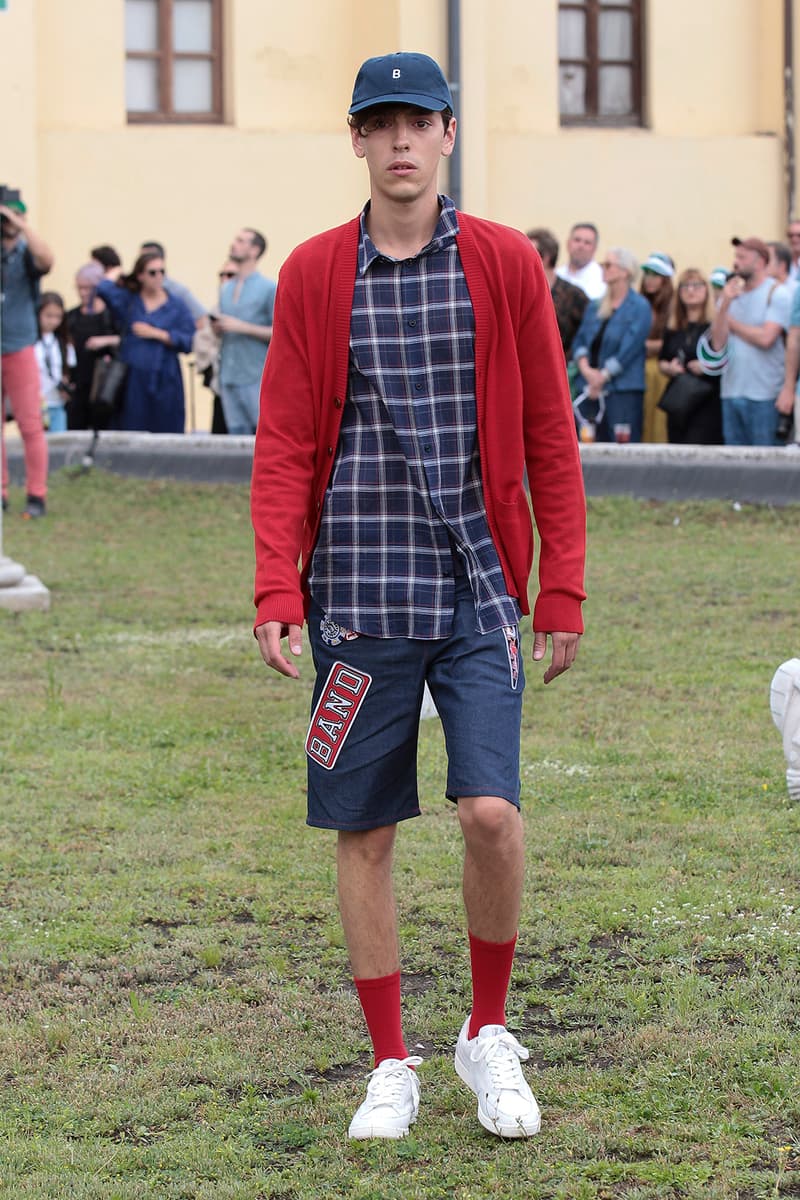 16 of 20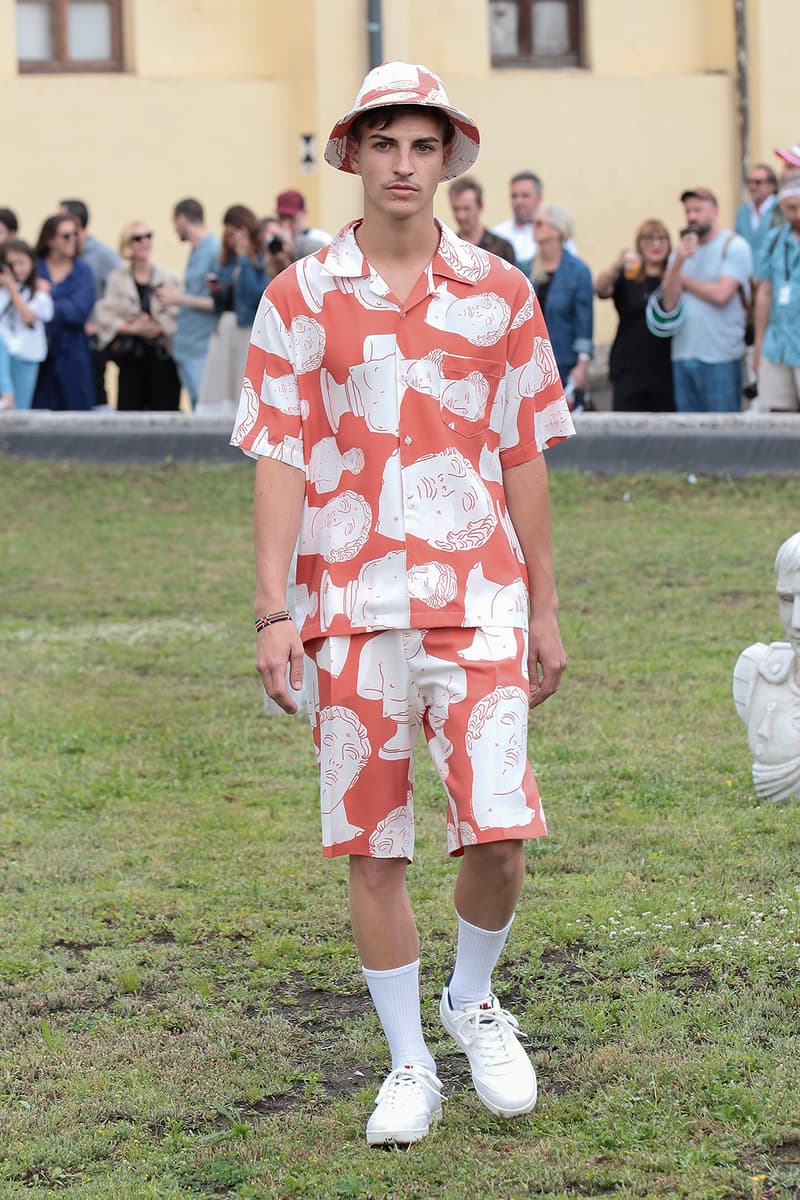 17 of 20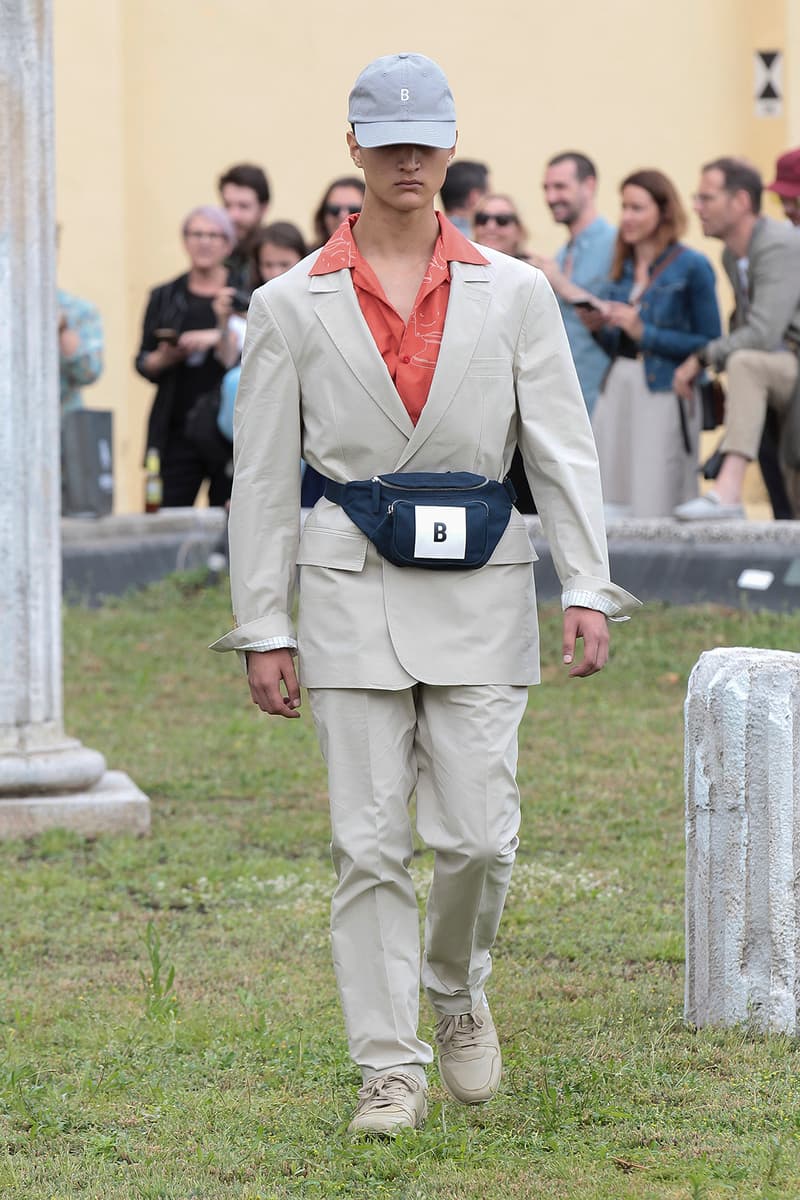 18 of 20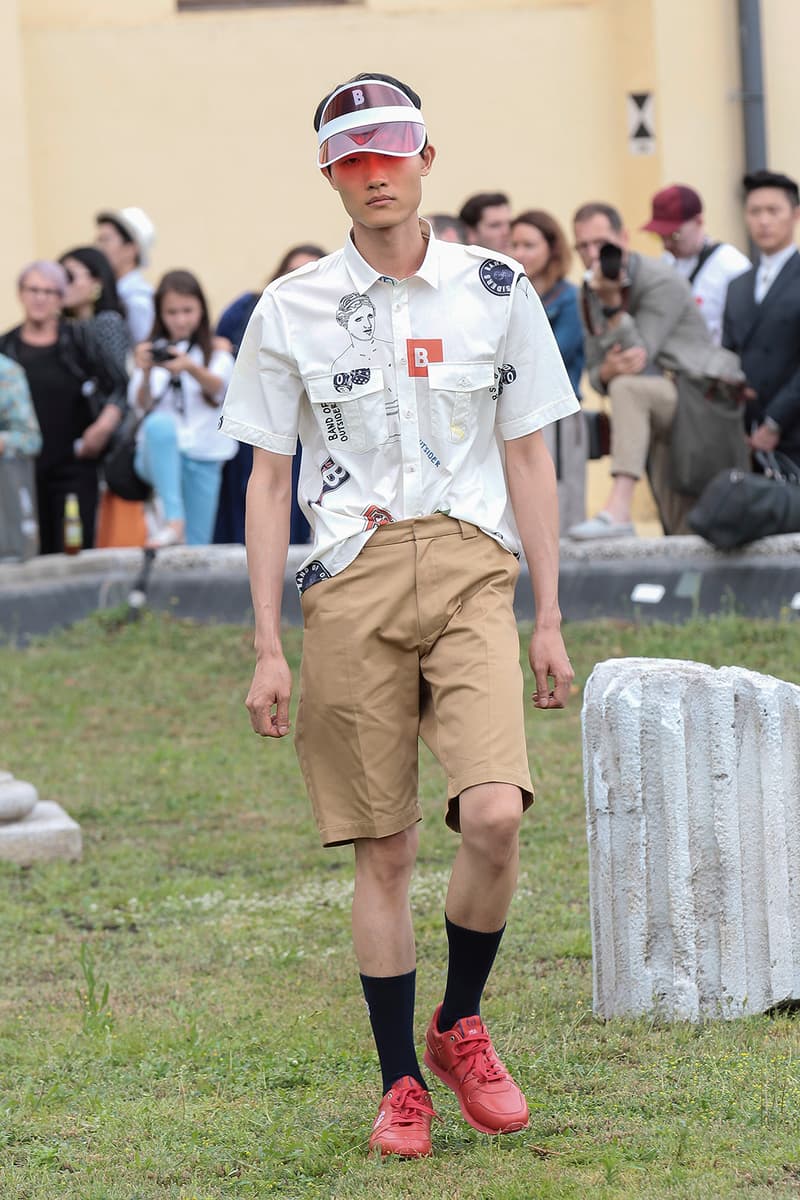 19 of 20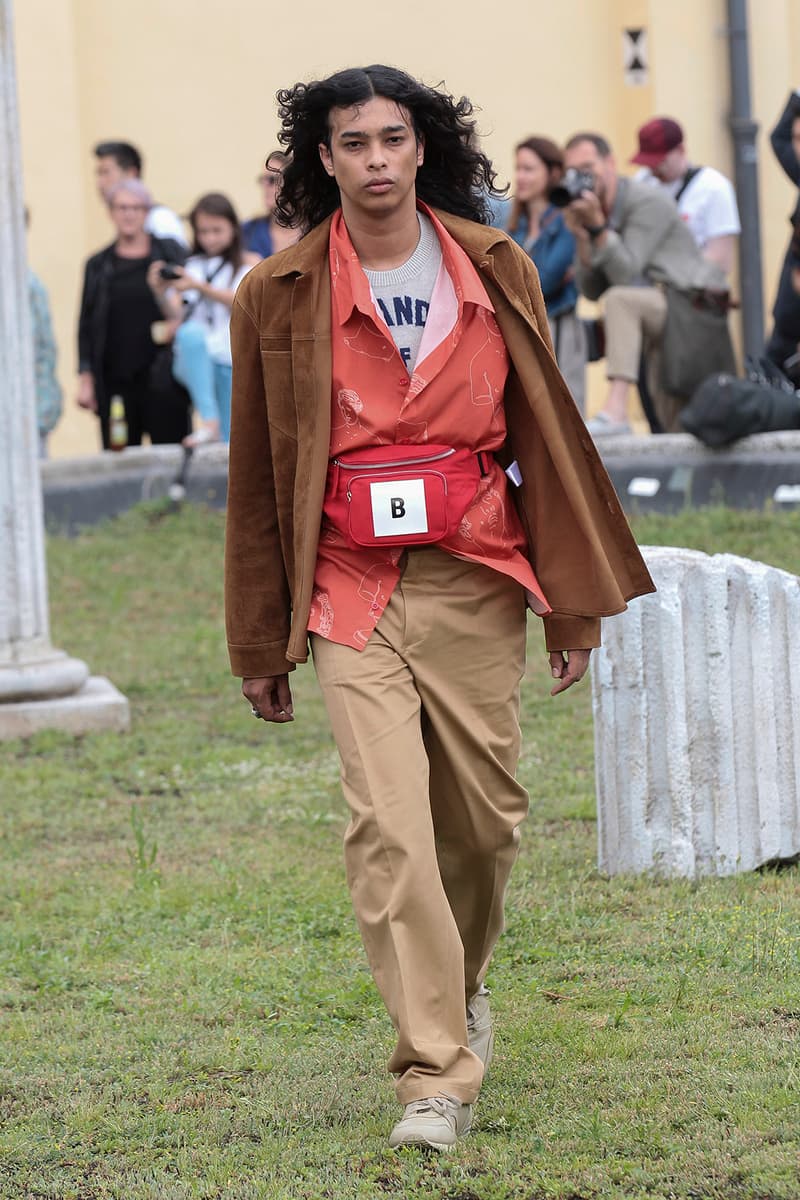 20 of 20
Designer Angelo Van Mol hit Pitti Uomo 94 with his fourth collection for the revitalized Band of Outsiders. Amit Greenberg's illustrative prints inform the label's Spring/Summer 2019 collection; filled with playful tailoring and sportswear, the brand's appealingly multifaceted designs blend street sensibilities with Neapolitan effortlessness.
This new range "started with story of school trip to Florence," according to Van Mol. "I kept thinking of going to [Florence's] parks & statues, and we wanted to relive that." Youthfulness informs the collection, with fanny packs, collaborative tracksuits produced by Sergio Tacchini, trek-ready anoraks and college-lettered-branding recalling the effortlessness of skatewear, with tasteful restraint ensured by the comprehensible styling muted colors, described by Van Mol as "[Nonchalant], tropical, laid-back style." Flashes of tailoring were lightly undermined by relaxed cuts. An oversized double-breasted jacket-and-shorts combo and some relaxed Prince of Wales check suiting afforded the clothing some structure, with expansive shirting and draping collegiate sweaters reaffirming Band of Outsider's casual focus.
Greenberg's prints further elevated the designs, drawing on Van Mol's childhood inspiration and developing it into understated statement pieces. "I think it made a lot of sense for us to team up to create this together," Greenberg noted. "[The] brand philosophy really align[s] with my own ideas and approach for art and design, creating an experience where beauty and humor can make love." Indeed, the artist's illustrative Roman busts are key in granting gentle graphic intrigue to the collection's shirting and Harrington jackets, with sculpture outlines complementing some of the more playful imagery, like an intarsia knit of a zoomed-in dollar bill, with "OUT$IDERS" text to match.
Expect the new collection to hit the Band of Outsiders web store early next year.
Elsewhere at Fashion Week, we caught up with Martine Rose to break down her latest collection.