Balenciaga Debuts Triple S in New "Half & Half" Colorways
When you can't decide which color to wear.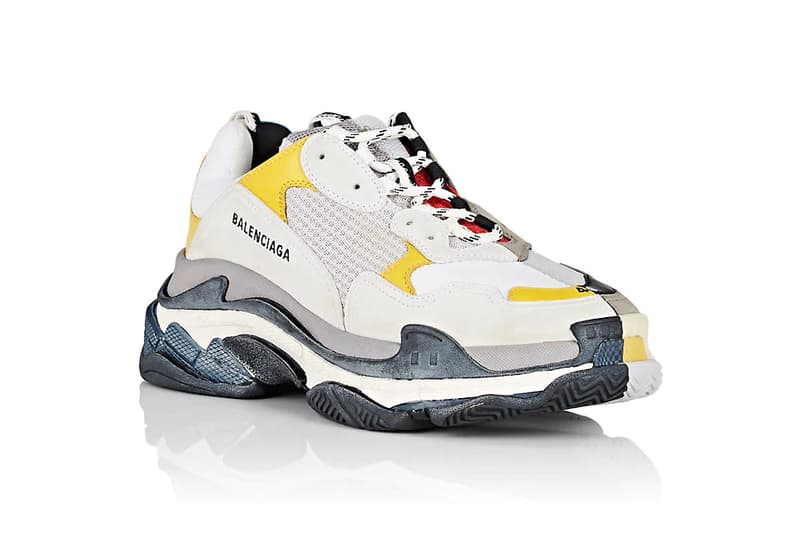 1 of 8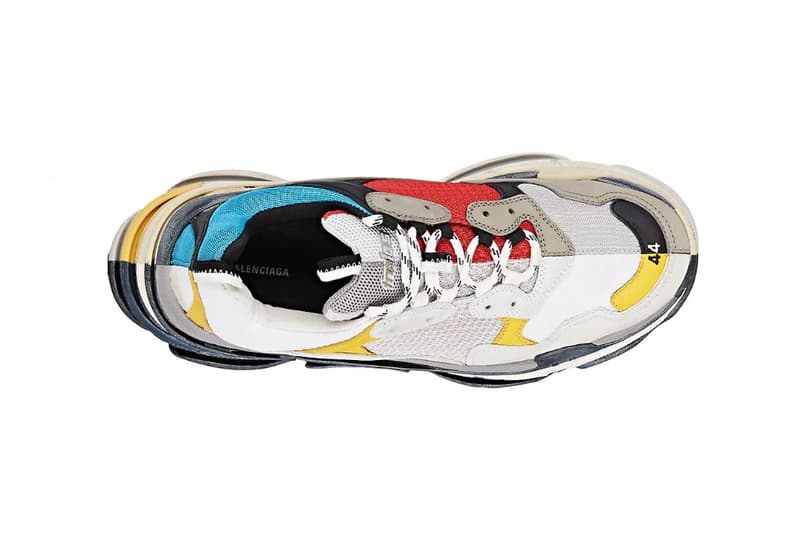 2 of 8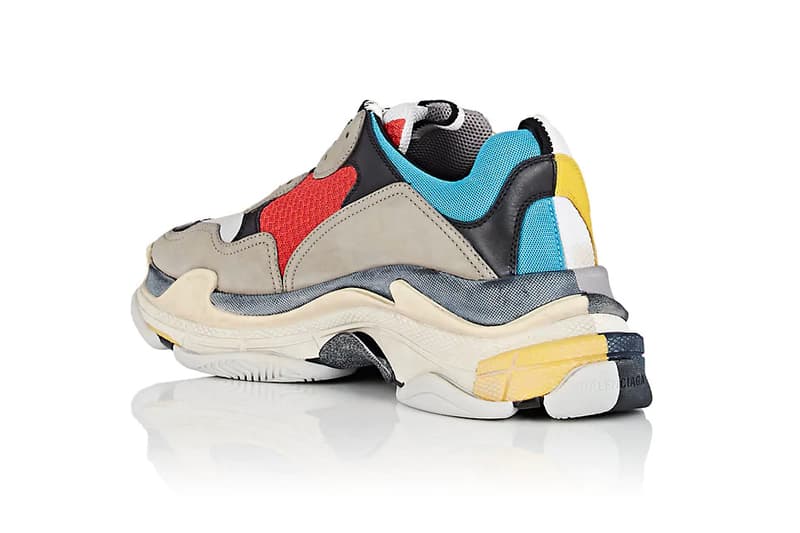 3 of 8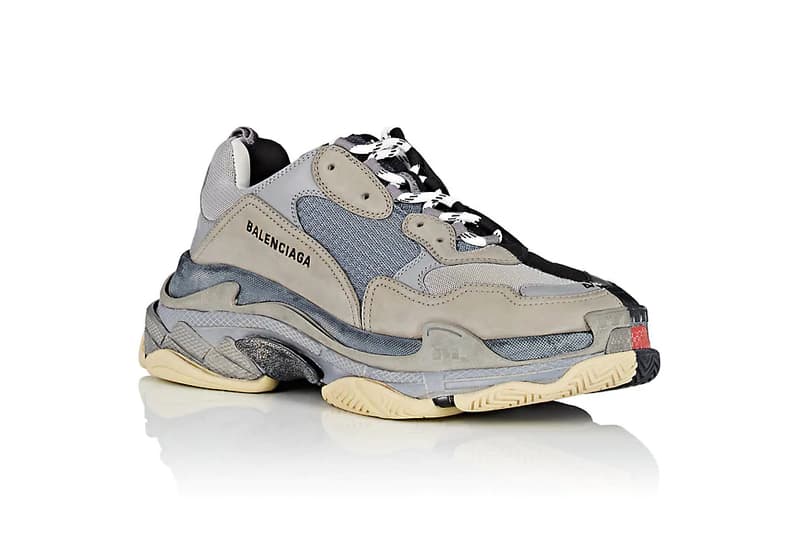 4 of 8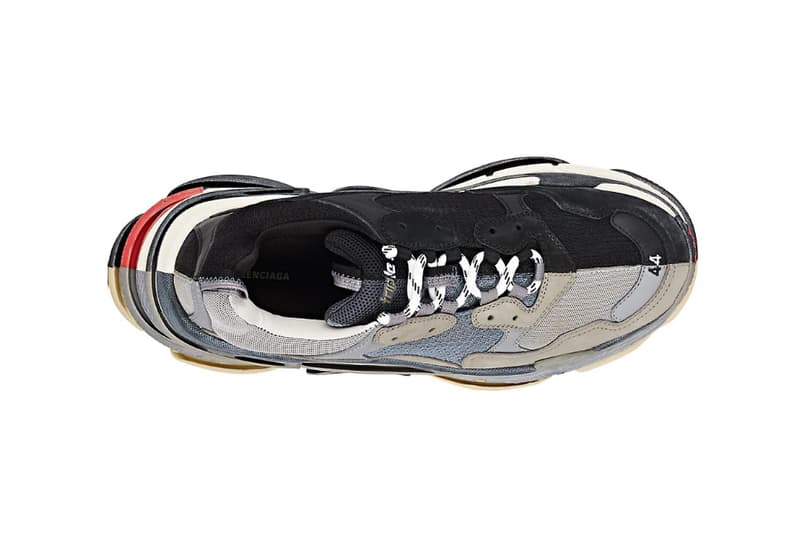 5 of 8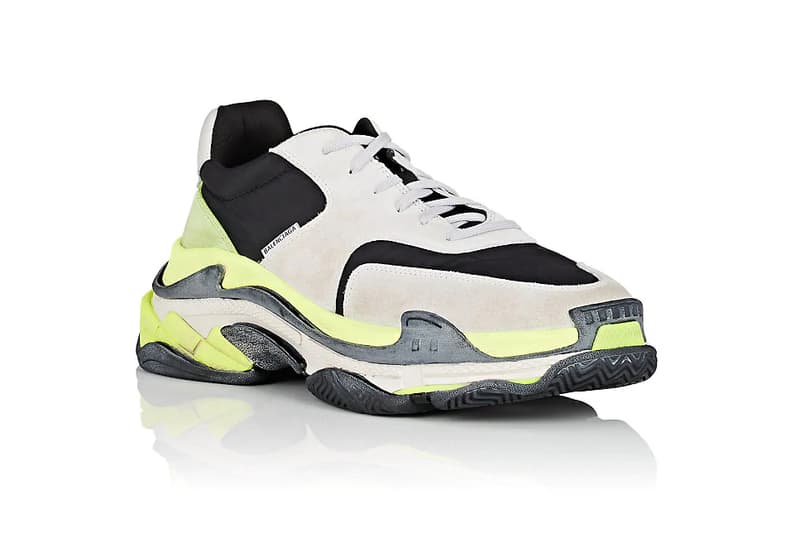 6 of 8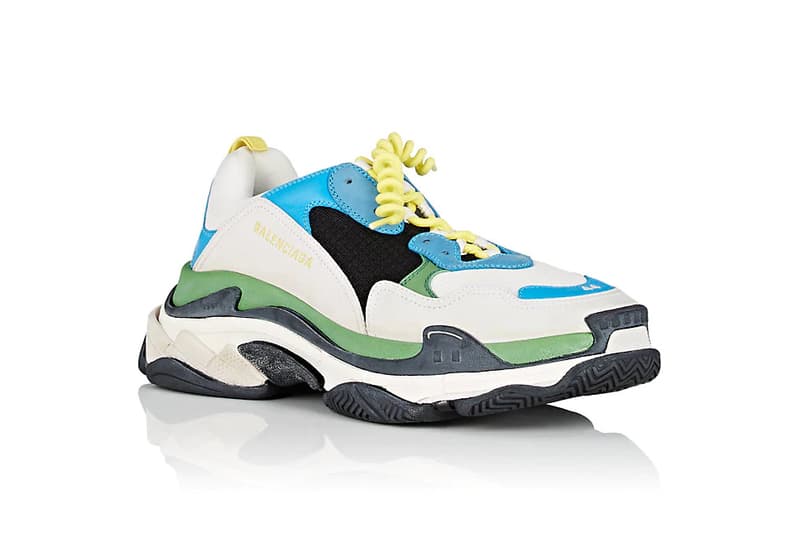 7 of 8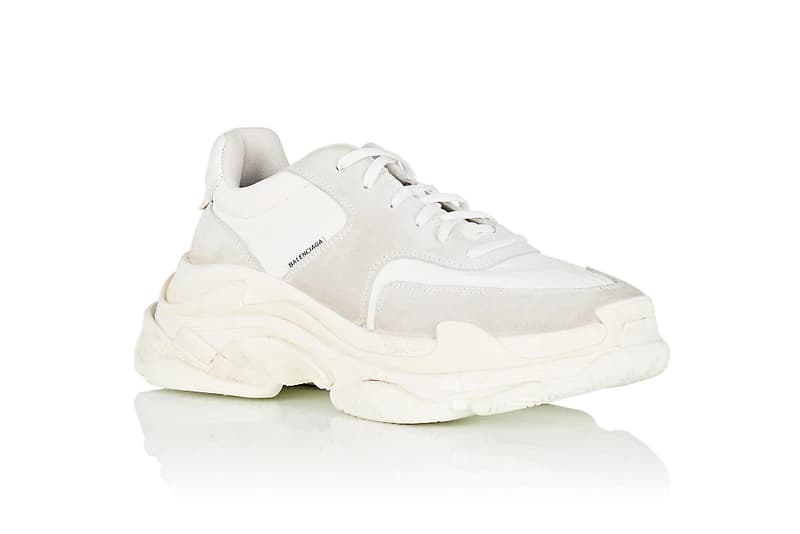 8 of 8
Balenciaga's Triple S is a certified luxury sneaker smash, so much so that other labels are ripping off the design and fakes are proliferating through the market. How best to one-up the imitators? The answer lies in the brand's new Triple S colorways, which feature a "50/50" motif. Half of the sneaker is executed in one of the more popular colorways (tonal black or grey, cream & yellow), with the other half showcasing an entirely different look. Split down the middle, these are arguably the most striking iterations of the chunky shoe to date. Other colorways include new versions of the "sleeker" Triple S, with small flag branding instead of the embroidery, seen here in tan/yellow/black and clean tonal white, while an embroidered silhouette offers summer-ready blue/cream/green/black paneling, with curly yellow laces.
Pre-order the new colorways over on Barneys' website.
Most recently, we met up with real dads to get their thoughts on the fashion world's hottest dad shoe silhouettes.
Balenciaga Triple-S New Colorways