A$AP Rocky Responds to Rumors of Spilling Drake's Info to Pusha T
Using a few Harry Potter references.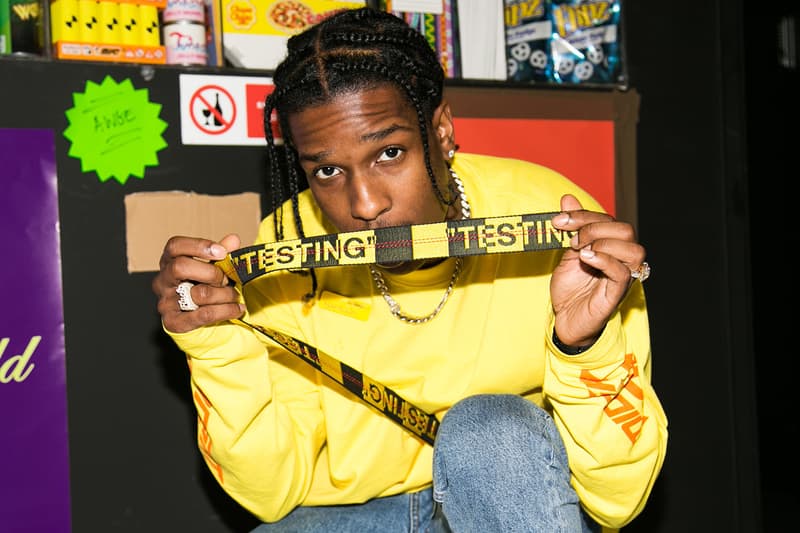 The Drake and Pusha T beef just got more complicated. A$AP Rocky, who released his album TESTING the same day as Pusha T's DAYTONA, has found himself in the middle of the heated feud. One of the major topics Pusha touched on in his Drake diss track "Story of Adidon" was the rumor that Drake had a secret child with former porn star Sophie Brussaux. According to a few sources, the G.O.O.D. Music president may have acquired the information from ASAP Rocky, who was allegedly Brussaux's ex-boyfriend.
Gossip blog Black Sports Online alleges that Rocky may have been romantically involved with Brussaux. "ASAP Rocky knew everything that was going on because he was still seeing Sophie even while she was pregnant. Everyone knew that she thought Drake was the father, but ASAP confirmed it as 100% true to Pusha T who decided to use that information in his song. Sophie is a known groupie and former escort. She married a man for a green card and still is technically married. Drake unfortunately picked the wrong one to not use protection with, she thinks she hit the lottery with him."
Not too long after the above story was published, Pretty Flacko himself took to Twitter to respond to the rumors. Although he did not deny these allegations, he appeared to be unimpressed with the claims. "Get off my d*ck, keep my name out that gossip blog sh*t," he said. "Who's providing tips? Quidditch ass n*ggas, riding Harry Potter stick to find the snitch."
GET OFF MY DICK KEEP MY NAME OUT DAT GOSSIP BLOG SHIT. WHOS PROVIDING TIPS? QUIDDITCH ASS NIGGAS, RIDIN HARRY POTTER STICK 2 FIND DA SNITCH?

— LORD FLACKO JODYE II (@asvpxrocky) June 1, 2018