Samuel Ross's A-COLD-WALL* hit London Fashion Week: Men's Spring/Summer 2019 with another selection of heavily-deconstructed goods. The selection offered a variety of progressive silhouettes, centering around technical fabrics with unmistakable utilitarian influence.
Safety orange and bright yellow accent the rugged wares, which range from cargo shorts and tailored blazers to knitted mesh pullovers and stiff silver tunics. Aside from the colorful and metallic details, the collection focuses primarily on muted grey, black and khaki hues, underlining the aggressive deconstruction seen in collarless coats and anoraks sporting unbuttoned arms. Each look was bolstered by a range of accessories, running the gamut from puffy vests to a host of shoulder bags, with scarves, handbags and plenty of adjustable pouches. Some of the most aberrant items included cropped polyurethane pullover shirts and multipocketed jackets with uneven hems and quarter-zip closure. Models strode the runway in clean white tennis sneakers while extras showcased Ross's conceptual Nike sneaker, while wearing caked-on plaster faces, snood-style hoods and shapeless smocks.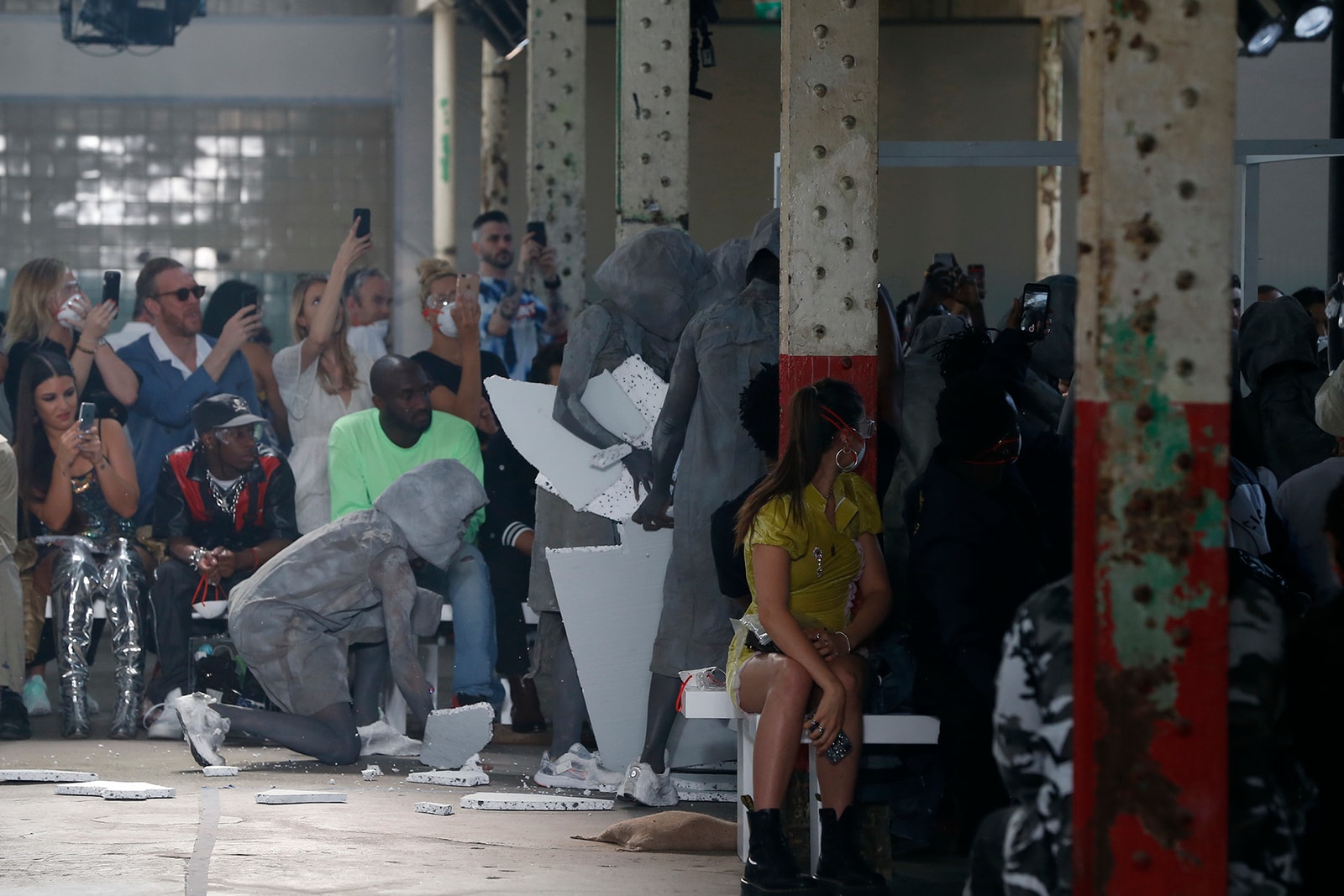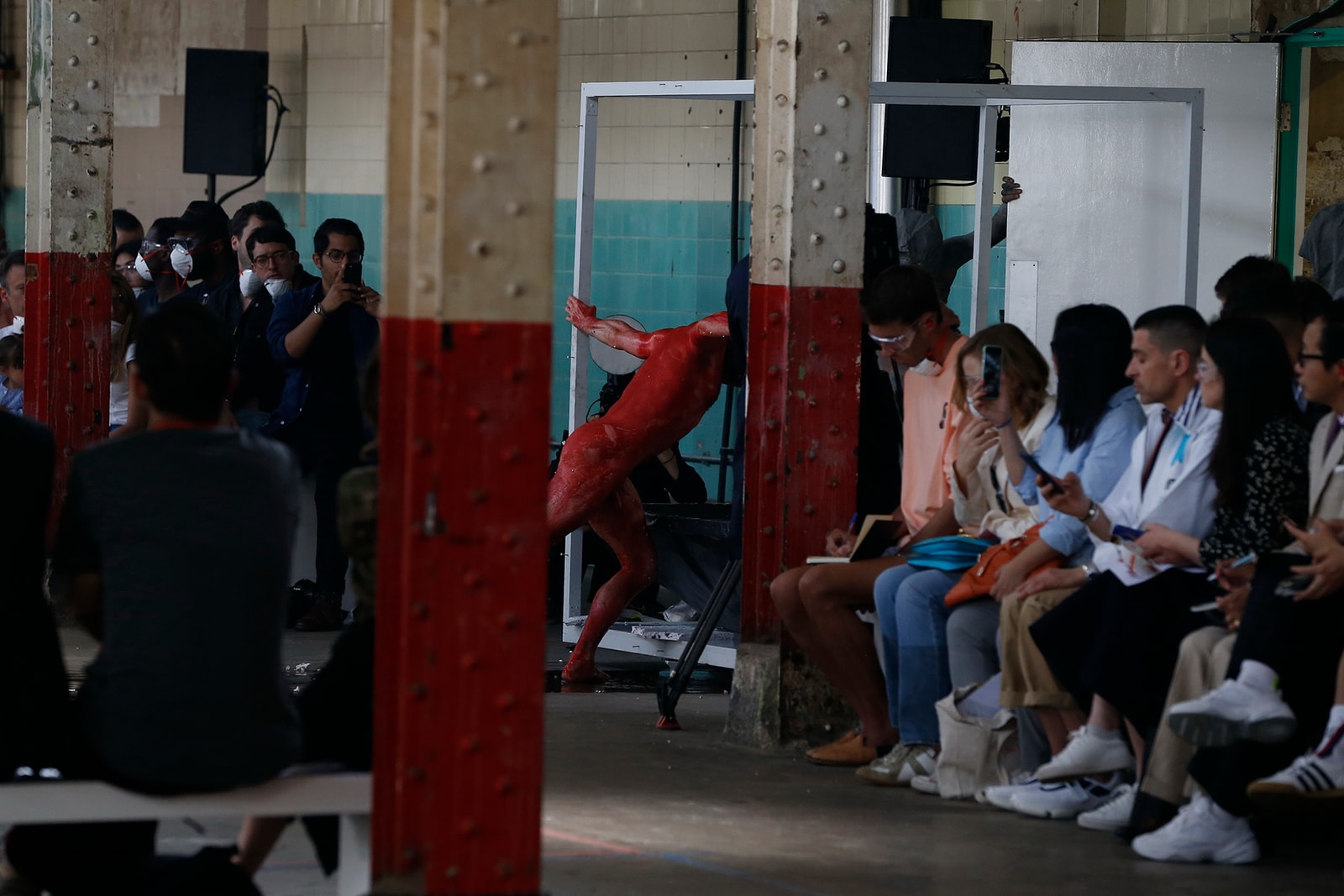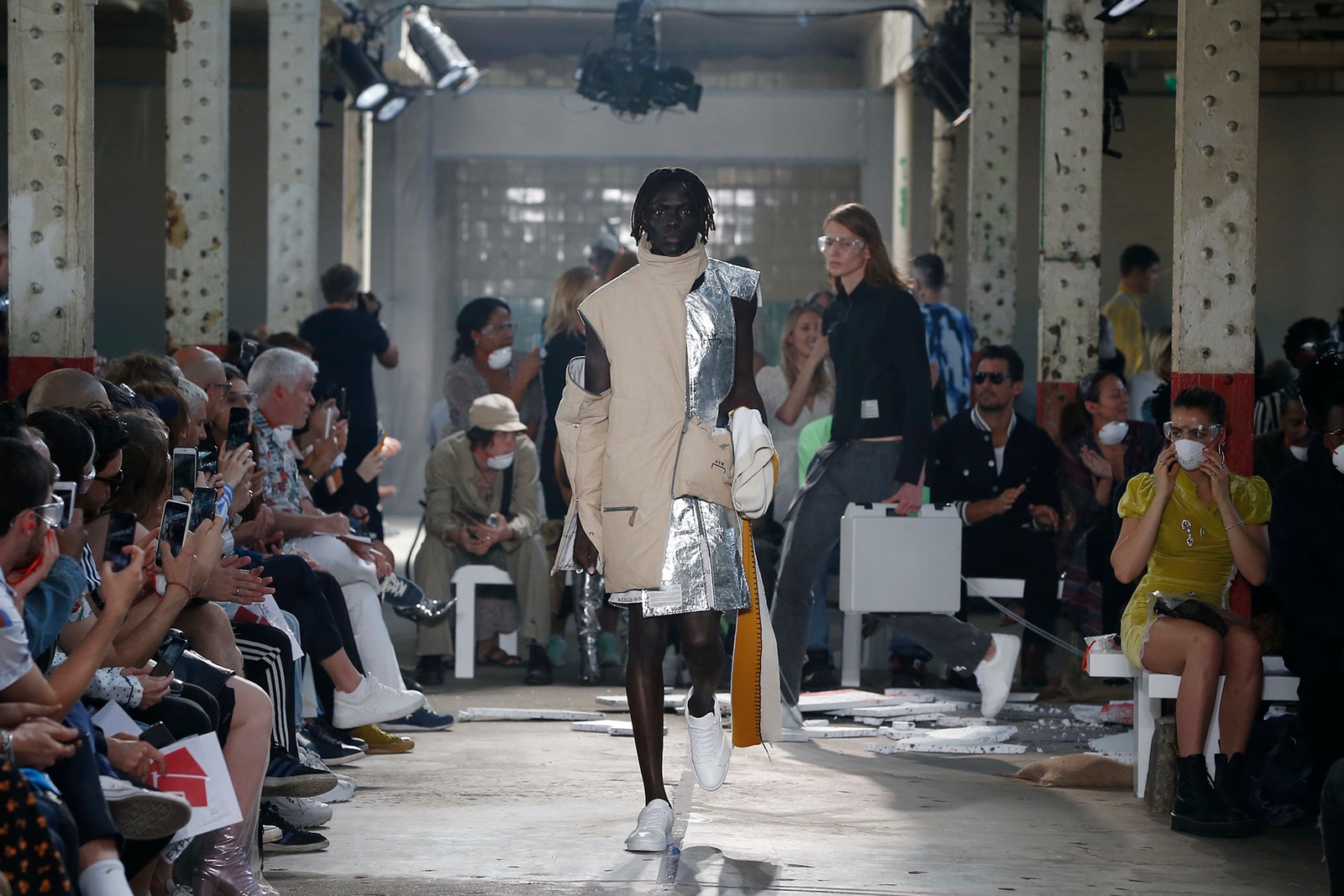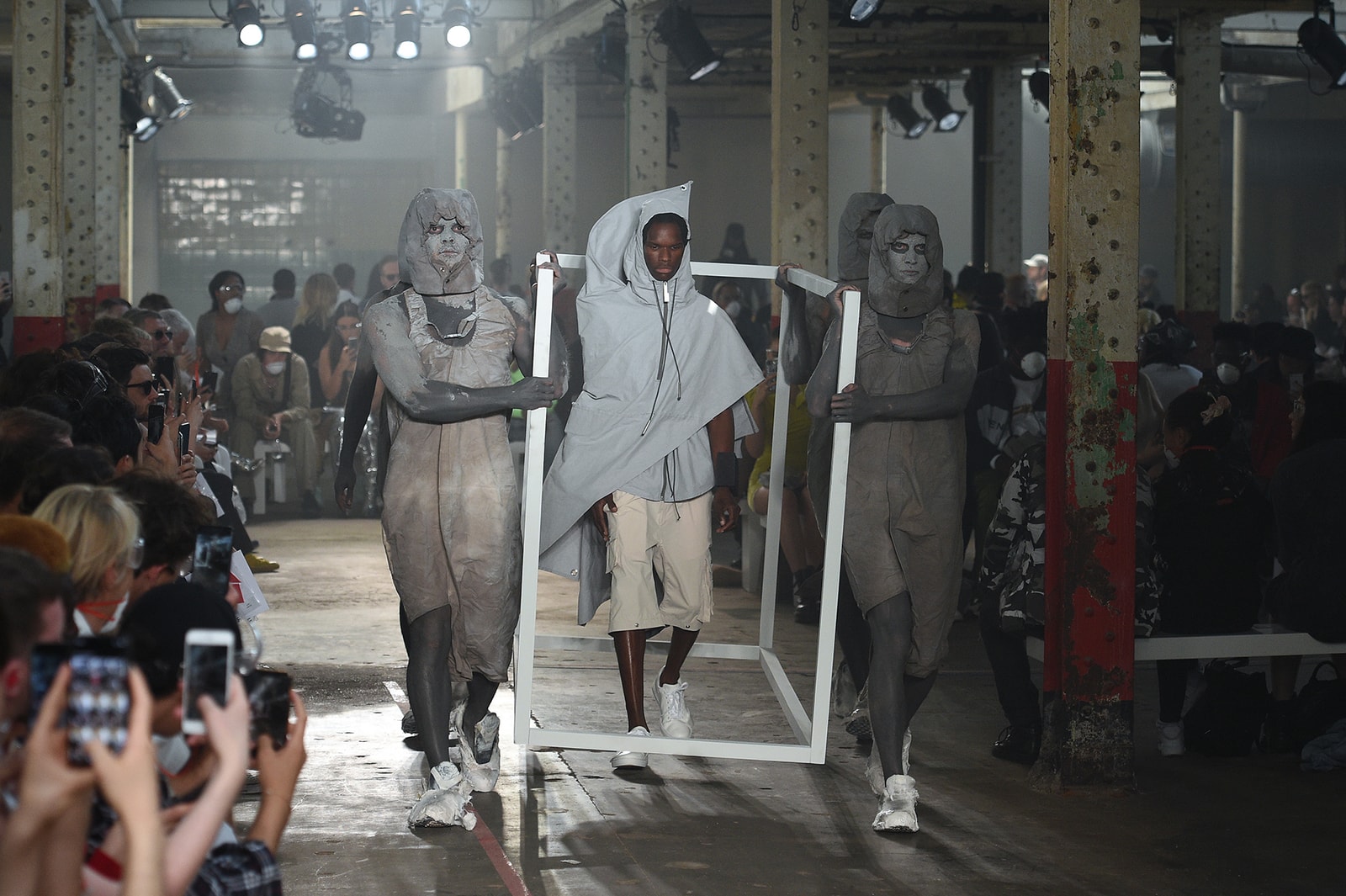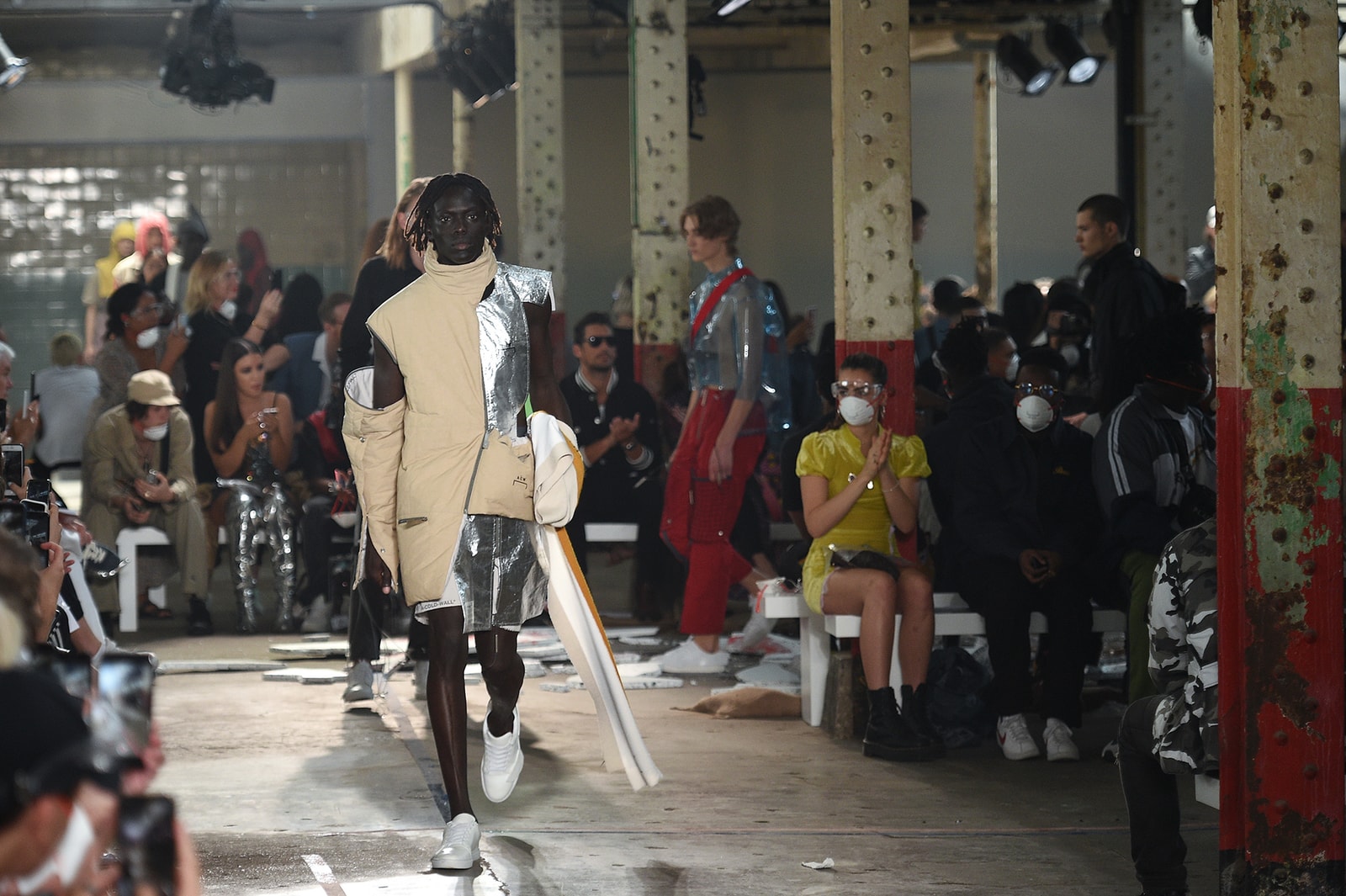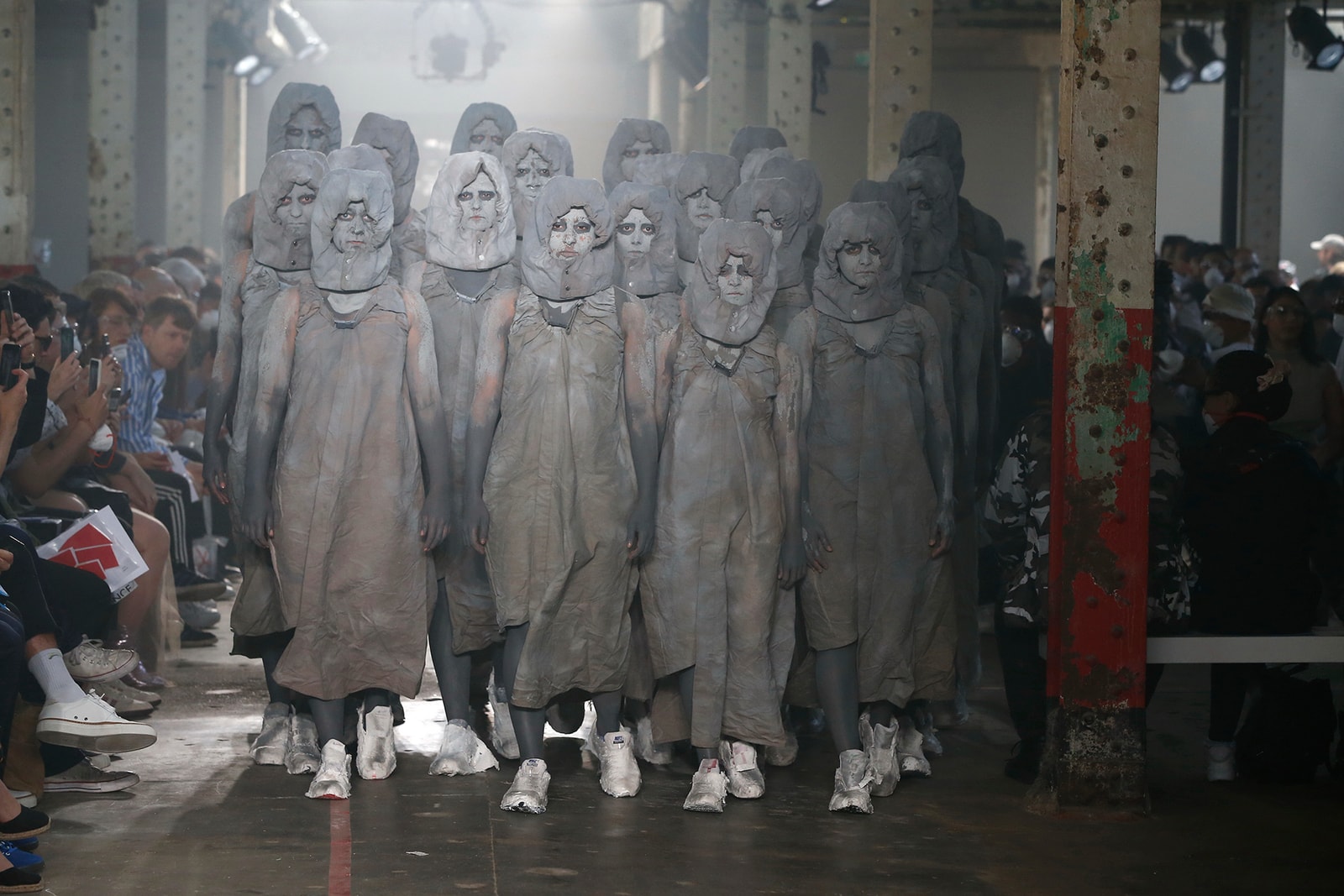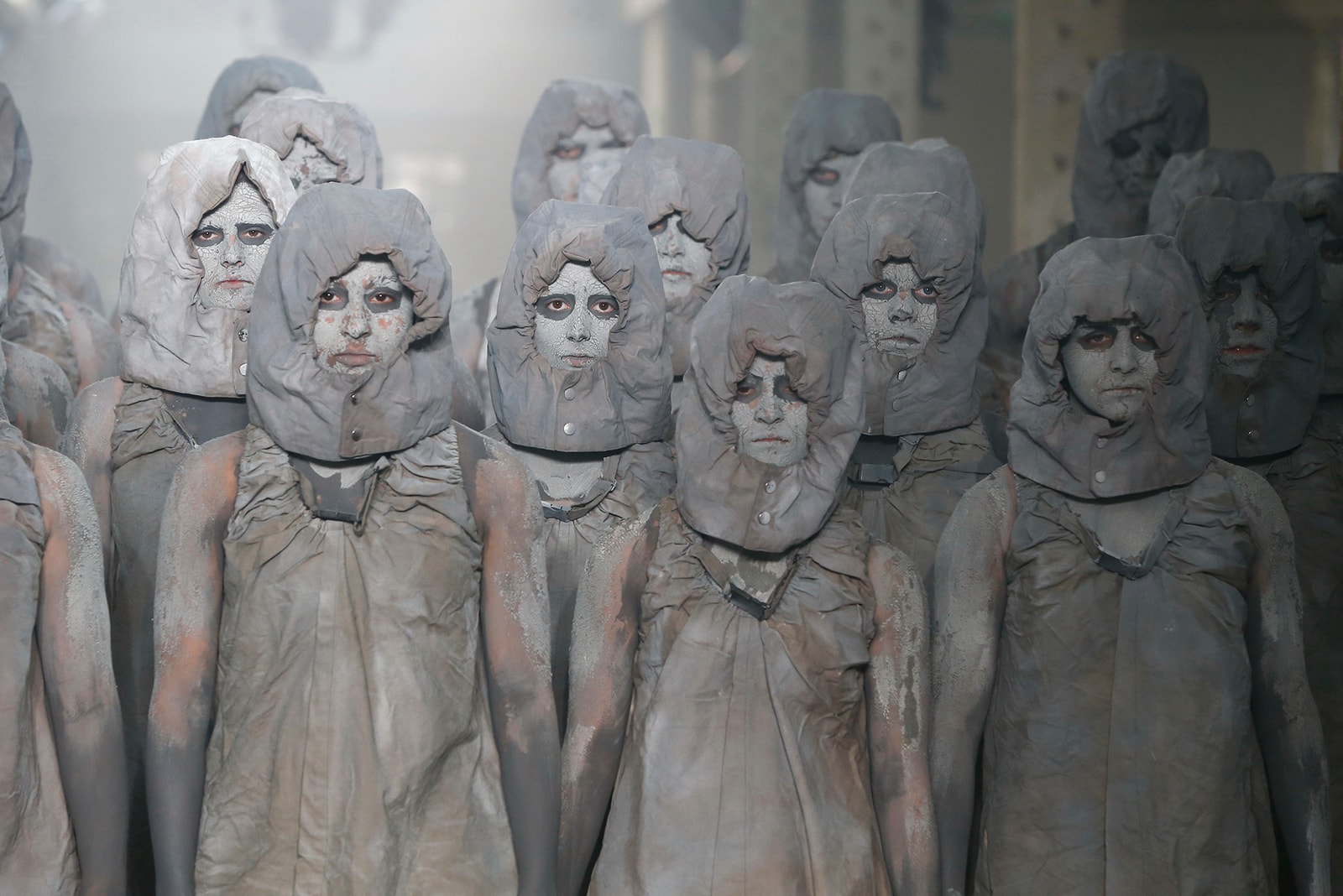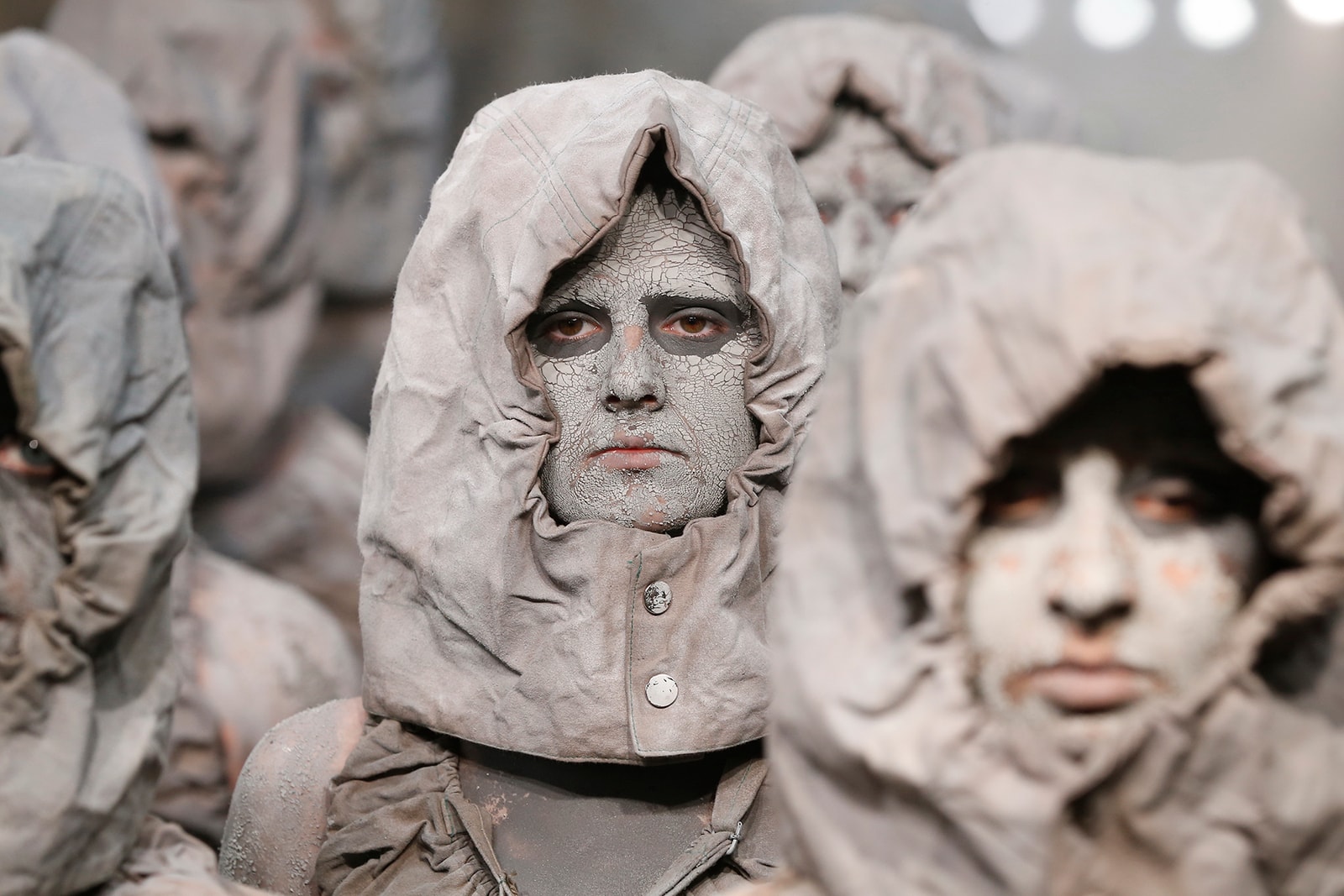 Watch the show below and check out the official livestream on A-COLD-WALL*'s website. Elsewhere at London Fashion Week Men's, we went backstage with emerging designer Bianca Saunder.