Fan Falls From 3-Story Balcony at Travis Scott Show & Gets Hospitalized
Scott has released an official statement regarding this.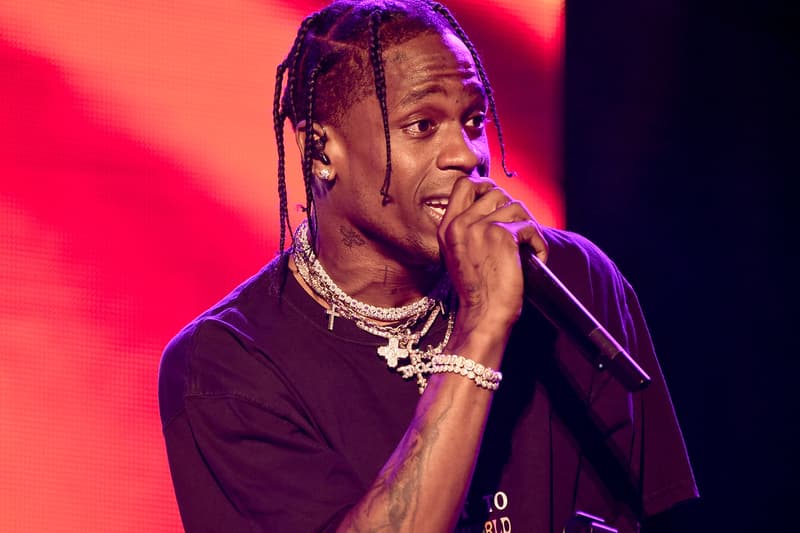 After seeing a fan hang from the balcony banister during his show at Terminal 5, New York City, Travis Scott encouraged him to jump off after assuring him that the crowd will catch him. As Scott predicted, the fan was indeed caught by the crowd below. It's also reported that Travis offered his ring to the fan afterwards. However, another fan fell from the third-story balcony and unlike the former, he was severely injured. It is unknown whether the fall was intentional or if he was pushed off of the balcony by someone else. According to Pitchfork, Scott stopped his show in order for him to receive medical attention; the fan was later hospitalized. Travis Scott's camp has now released an official statement regarding the incident:
"The safety of everyone is held in the highest regard and we are currently conducting an internal investigation to ensure that this does not happen again," the statement reads. "We are deeply concerned about the guest who was injured and intend to offer him our support."
Watch a video of the incident below and stay tuned for more updates on the fan's condition.
@Complex @trvisXX pic.twitter.com/D7YUA2QvmD

— barbie after dark (@barbie_VXXV) May 1, 2017
There are no fans like @trvisXX fans. pic.twitter.com/tv04tn07p9

— RAVEN B. (@RAVIEB) May 1, 2017
There were people jumping from the balcony onto the floor at Travis Scott's show. #BirdsEyeViewTour @trvisXX pic.twitter.com/rWdafpKUsI

— FTP Flame ? (@FTPflame) May 1, 2017
Nah. 15:45 mark, dude FLEW from the third floor. https://t.co/xC19IyaGSQ

— Dynamics • £ (@theDYNAMICS) May 1, 2017