Moncler Will Experiment With Monthly Product Drops
Known as the "Genius" strategy.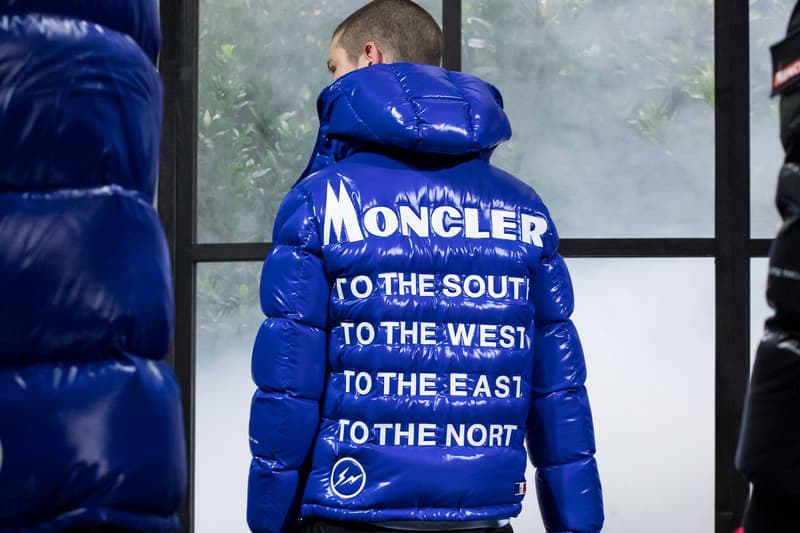 Continuing to experience success in the global market, Moncler is now looking to experiment with its forthcoming product releases. Specifically, the brand is planning a new campaign that revolves around monthly deliveries of its limited edition outerwear pieces.
Known as the "Genius" approach, Moncler's latest plans involve dropping its popular coats using a strategy that fits more with the fast-paced nature of today's modern, social media-driven landscape. The "Genius" effort will begin its first rollout in June, and each month will yield a new limited edition line of down jackets from a well-respected designer; Hiroshi Fujiwara will be the first talented individual to take part in the endeavor, his collaboration was originally revealed back in February. In the future, the company might also look to dropping all of its collections like this.
"I think and I hope that if everything goes well, we will work on a monthly basis for all collections," Moncler chief executive Remo Ruffini tells Reuters. "When you go to a store in July you find one concept, and when you go in September you find a totally different one, the one launched in that moment."
To make sure the "Genius" campaign unfolds smoothly, the company has invested in new operations facilities in Piacenza, Italy. "It's really challenging. It's a change of culture in the company from logistics to production," Ruffini adds.
Earlier this year, Moncler and Palm Angels unveiled a joint SUICOKE collaboration.