Lil Yachty, Steve Aoki, and AJR Team Up on New Single, "Pretender"
Party anthems on deck.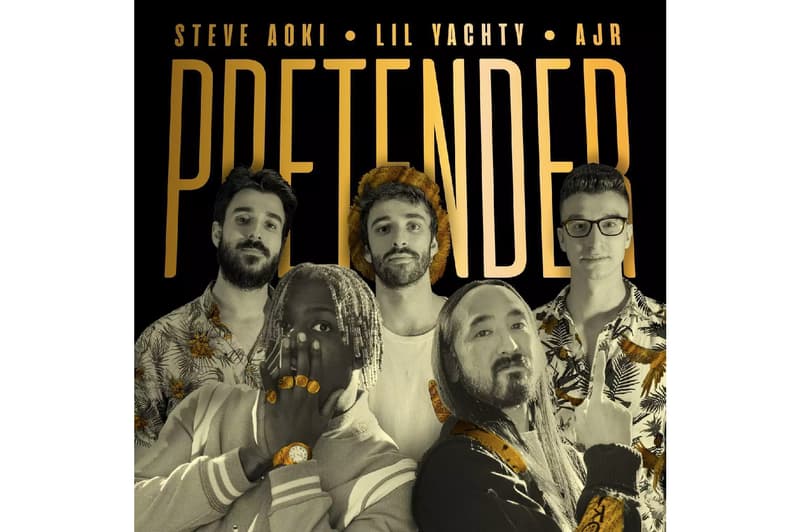 DJ and producer Steve Aoki teams up with Lil Yachty and certified platinum pop group AJR to release his latest single, which is a power-pop collab titled "Pretender." The upbeat number puts Aoki's trademark style of bringing together A-list collaborators across different genres to the electronic world. Meanwhile, "Pretender" uses a catchy hook from AJR and Yachty's melodic, unmistakable vocals, over Aoki's party-ready groove overlaid with lush atmospherics.
In regards to song, Aoki explains in a press release, "I've been so excited to finally release Pretender. Worked with two of my favorite artists that are pushing culture in their own way," said Aoki. "You get a mix of all of our genres in this smash. Hope you love it as much as I loved producing it."