Kid Trunks Recruits Ski Mask The Slump God, Warhol.SS & YG Addie For "Not Legal"
The self-proclaimed "best Asian rapper" also announces the release date of 'Super Saiyan.'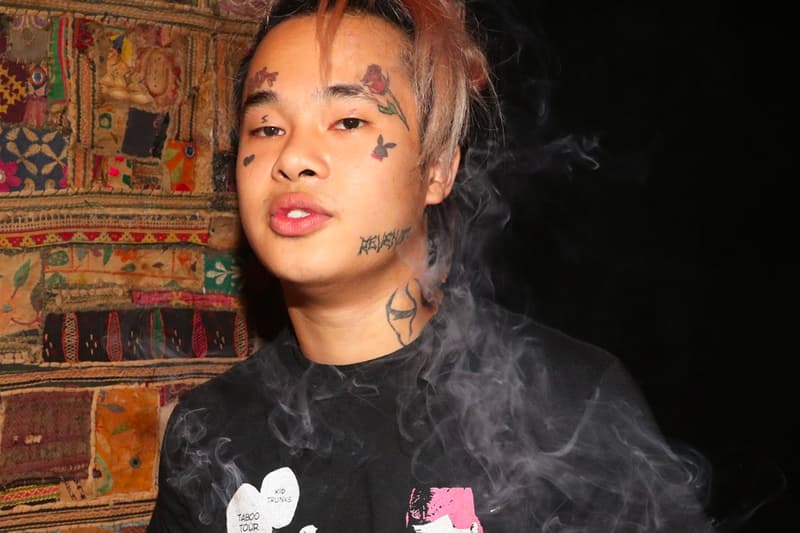 South Florida rapper Kid Trunks recruits Ski Mask The Slump God, Warhol.SS and YG Addie for his brand new single "Not Legal. The track comes from the Members Only rapper's upcoming project Super Saiyan — which will drop on May 25th. After teasing the track on SoundCloud earlier this year, it has become one of his highest played tracks.
Over the past year, Kid Trunks has continually proclaimed himself as the best Asian rapper. This has caused somewhat of a ripple in the Asian rap community, getting the attention of the likes of Jin Gates, China Mac and more. Shortly after, Trunks released the video for "IDK" via WorldStarHipHop, which currently has over 5 million views on YouTube.
Super Saiyan is set to include production from Richie Souf, D Rein, Adam On the Track and Black Amethyst. Kid Trunks is scheduled to perform at Rolling Loud Festival in Miami on May 11th. Pre-order Super Saiyan here, listen to his single "Not Legal" and read our short Q&A with the South Florida rapper below.
There was kind of a public feud between you and Ski Mask. Is everything good now?
Everything is straight.
You've been getting a lot of feedback for saying that you are the best Asian rapper. Who are some Asian rappers you like or have listened to in the past?
The only Asian rappers I can say I've listened to so far are China Mac and Timothy De La Ghetto – that guy's funny.
Why do you identify with the character Trunks so much? Are you Future Trunks or main timeline Trunks?
As of right now, I'm main timeline Trunks. As soon as my album drops, I'll transform into Future Trunks.
Tell us about how the song came together.
I was in the studio and I was thinking how I'm not even 18 yet – and I'm about to have the rap game by it's neck.
What kind of stuff can we find on Super Saiyan? Who else is featured on it?
Crazy sh*t aka The Best Asian rapper sh*t – I'm going to show why I'm the best. JBan$2Turnt, Sui, A$AP Ant, Warhol.ss and Robb Banks are all on the project.