A Look Inside the YEEZY Studio in Calabasas
"Post-core" design.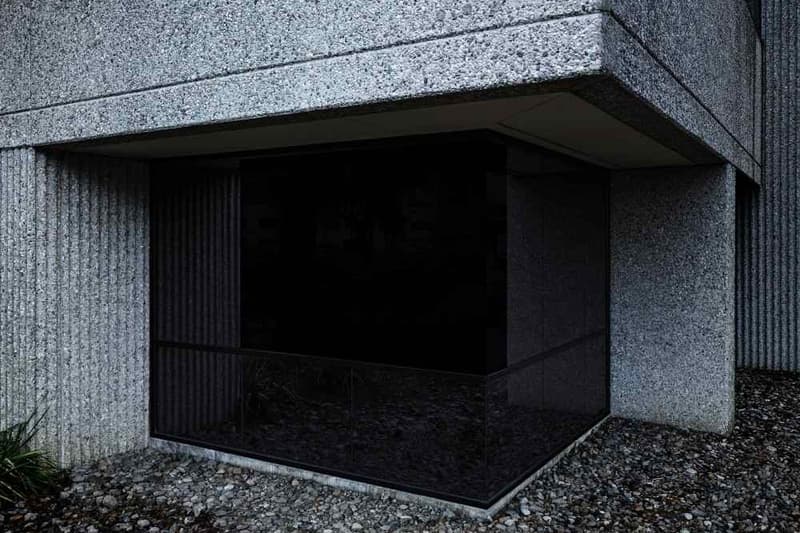 1 of 16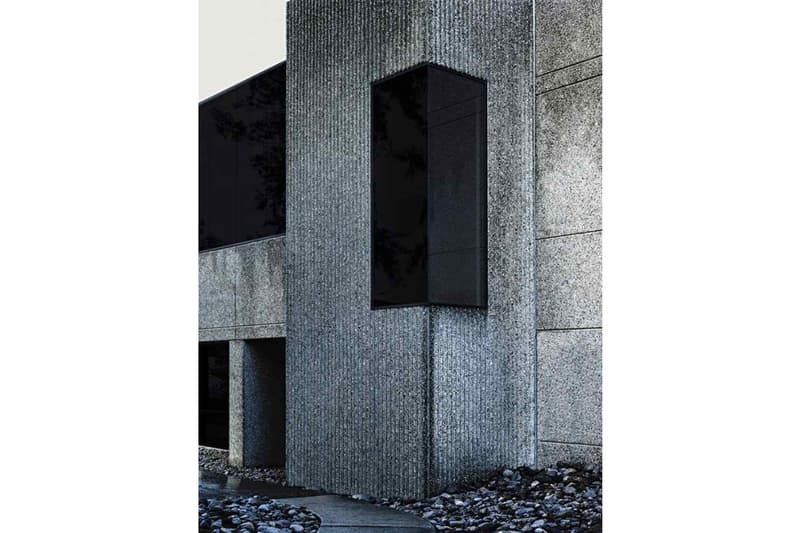 2 of 16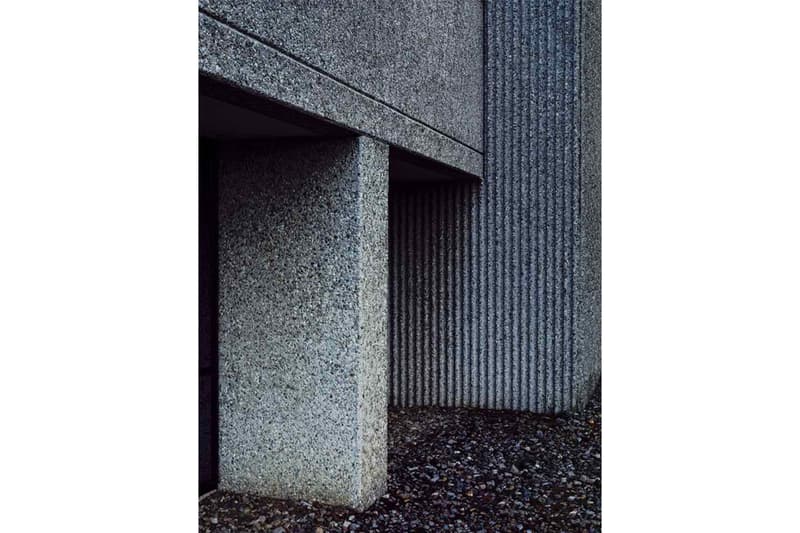 3 of 16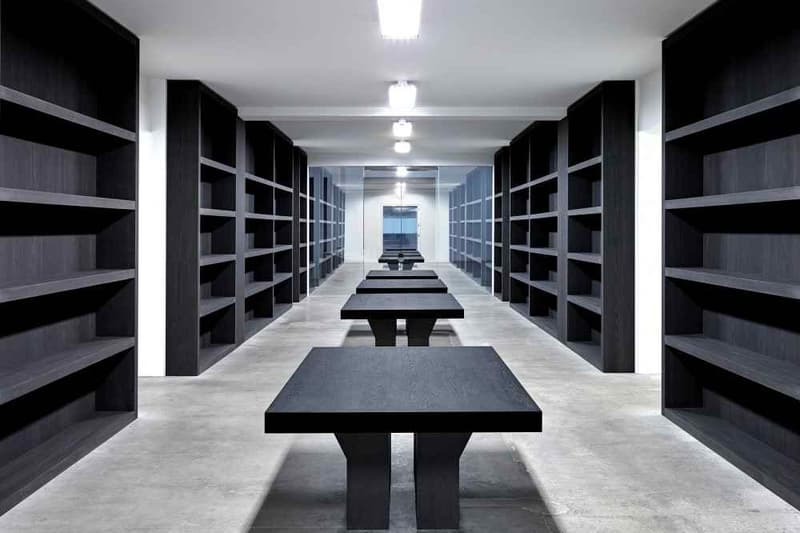 4 of 16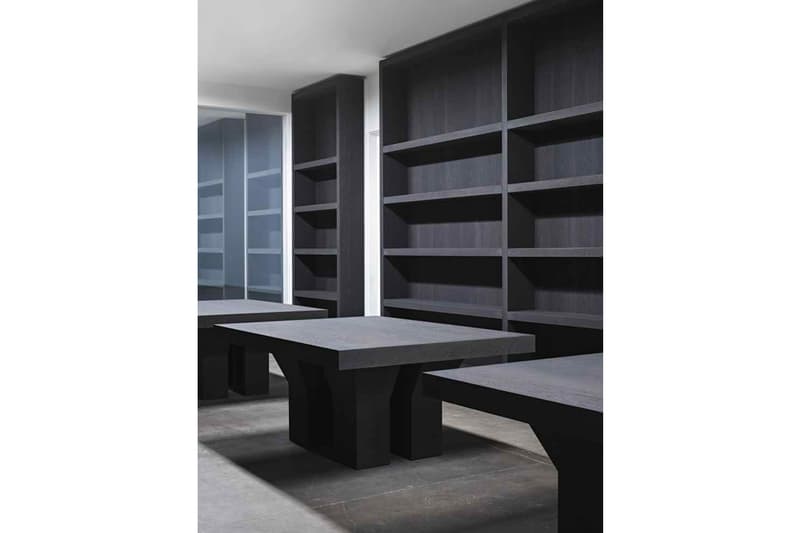 5 of 16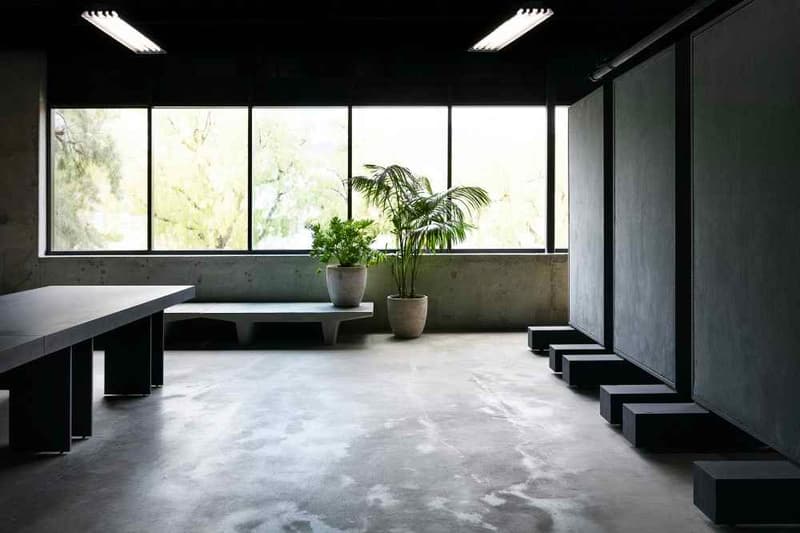 6 of 16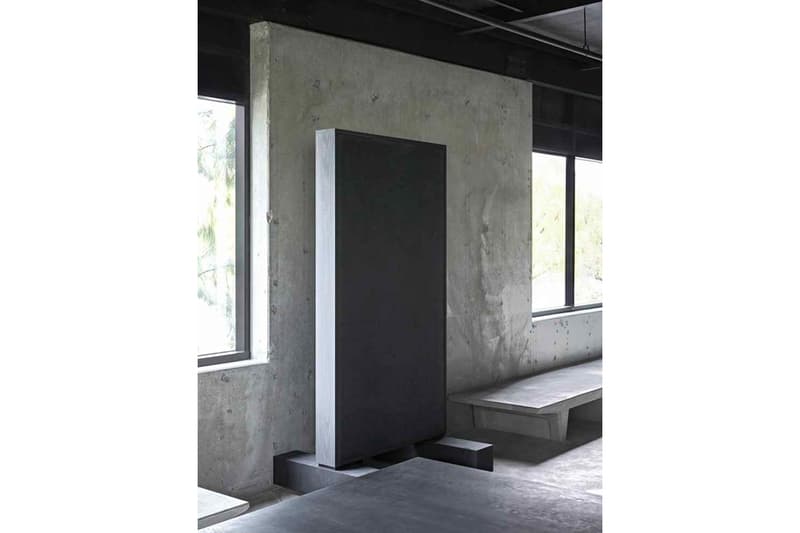 7 of 16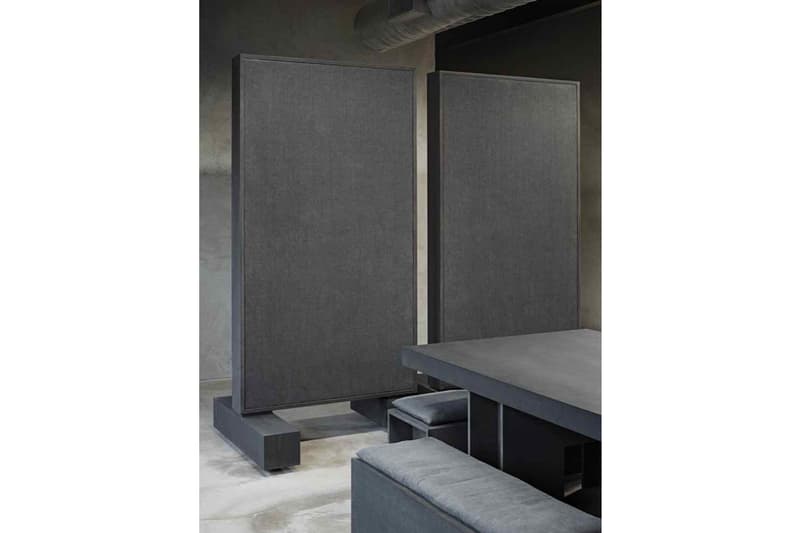 8 of 16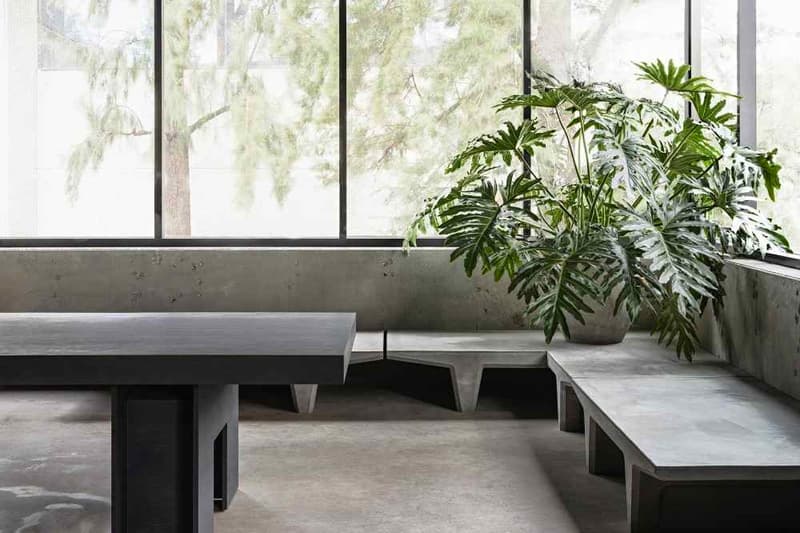 9 of 16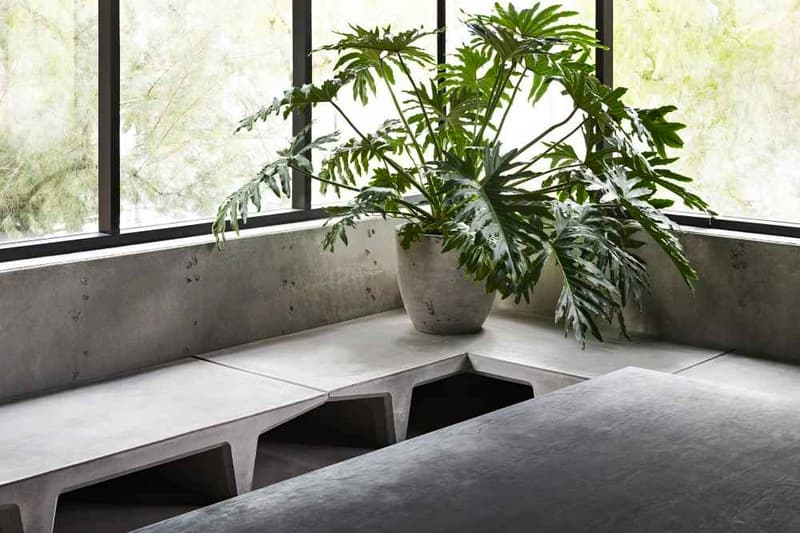 10 of 16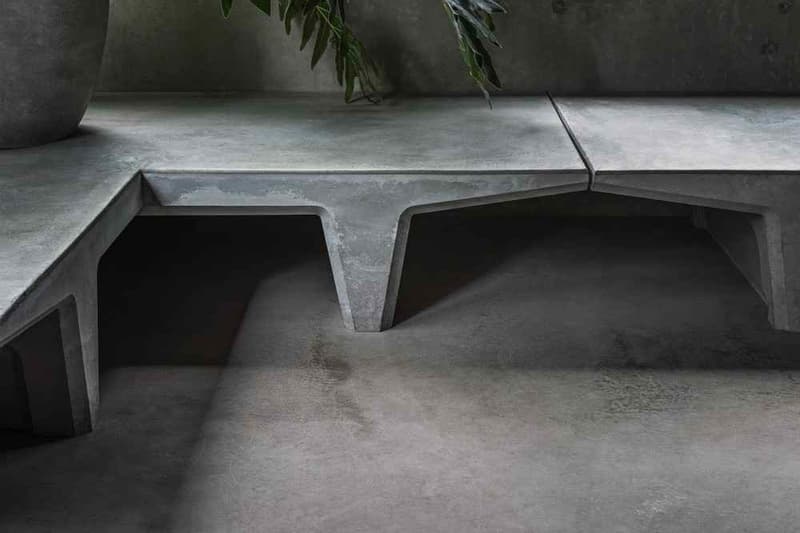 11 of 16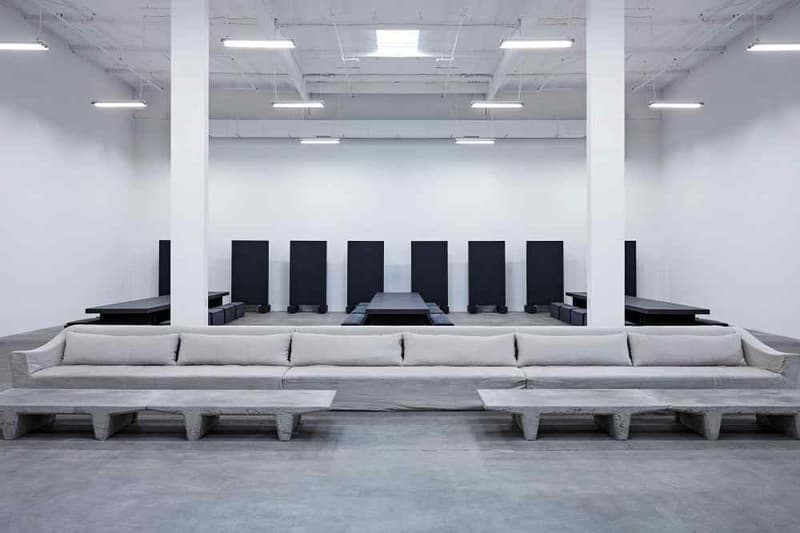 12 of 16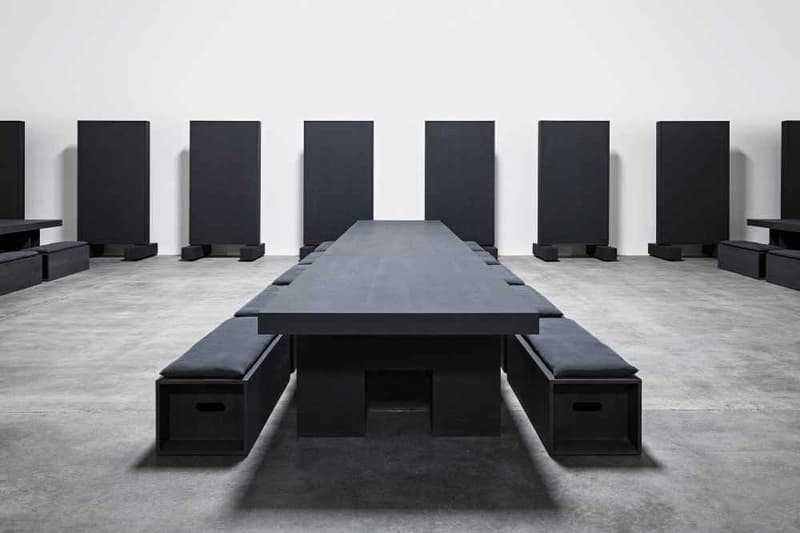 13 of 16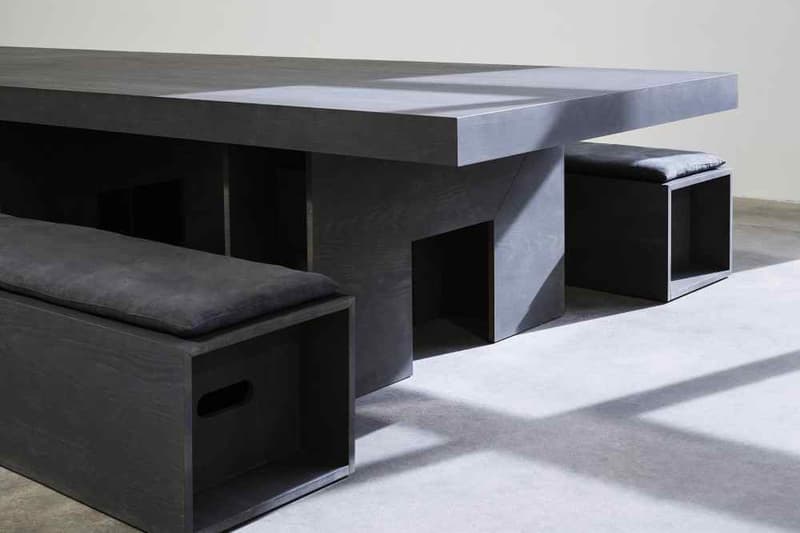 14 of 16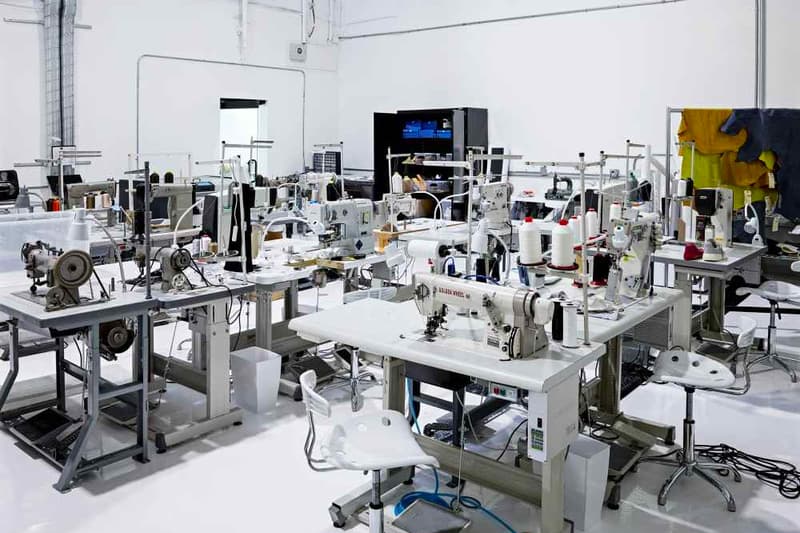 15 of 16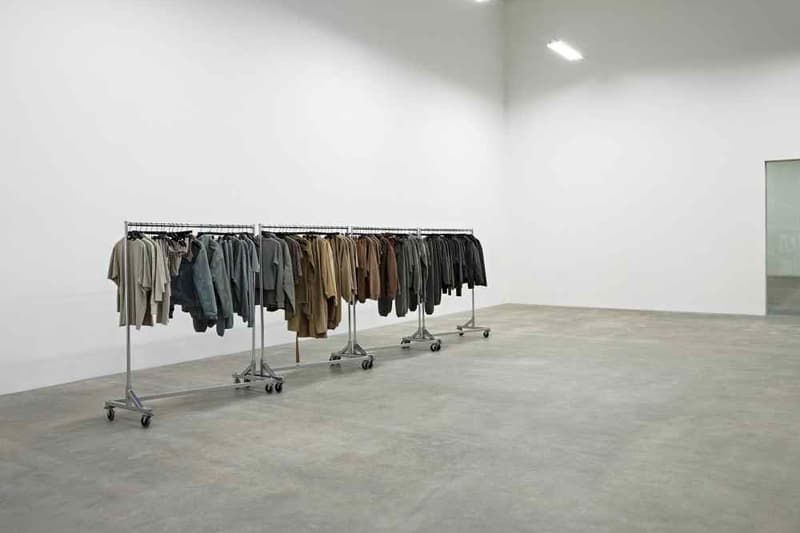 16 of 16
Kanye West has been busy expanding his YEEZY line with a slew of new hires and a shift into architecture — speaking of the latter, we recently got a taste of Kanye's architecture style via his new YEEZY headquarters in Calabasas, California. The new structure is a '70s style two-story concrete building that boasts 14,390 square feet of office space, design and production rooms, and a recording studio.
In line with its collection's minimalist aesthetic, the YEEZY HQ also takes on a stripped-down austerity that mixes all of the buzzy design codes of brutalism, utilitarianism and postmodernism. "It's post-core as core," Kanye West's collaborator Willo Perron said about the new HQ's style. "It's about looking at the mundane things of every day and re-appropriating the strip mall of re-contextualizing things that we once thought of as ugly."
The office's interior is supplied with black-stained wood walls, large bookshelves, custom-made monochromatic furniture and polished concrete floors — all of which is illuminated by the stark fluorescent lighting that you'd find in a supermarket.
Take a look inside the new YEEZY office in Calabasas, courtesy of PIN-UP magazine, and share your thoughts in the comments below. In related 'Ye news, the YEEZY x 2XU event in Sydney had such a low turnout that it was canceled.