Instagram Adds Emoji Slider Stickers to Polls
More options for the Poll feature.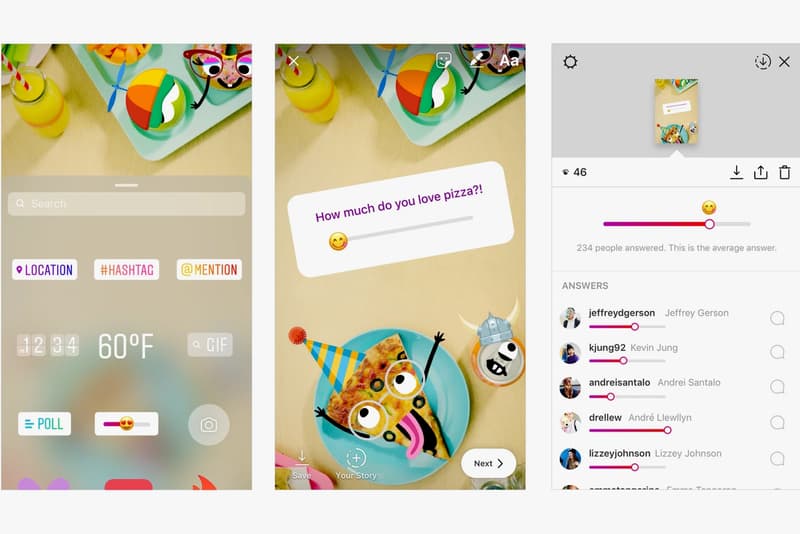 Instagram has announced a new feature called "emoji slider" that allows users to poll on a rating scale using any emoji. The update, available now, came to be from the newly implemented poll sticker was introduced to Instagram Stories, which furthers engagement with followers.
Emoji slider allows users to respond to polls outside of the usual binary set of options and can be found in the sticker tray of the Stories section. From there, select it, write out your question, and await your follower's responses.
In related news, Instagram is also set to add a new Stories Music feature for the app.