The Ultimate Guide to Burning Incense Sticks
With intricate incense chambers doubling as sculptural works of art.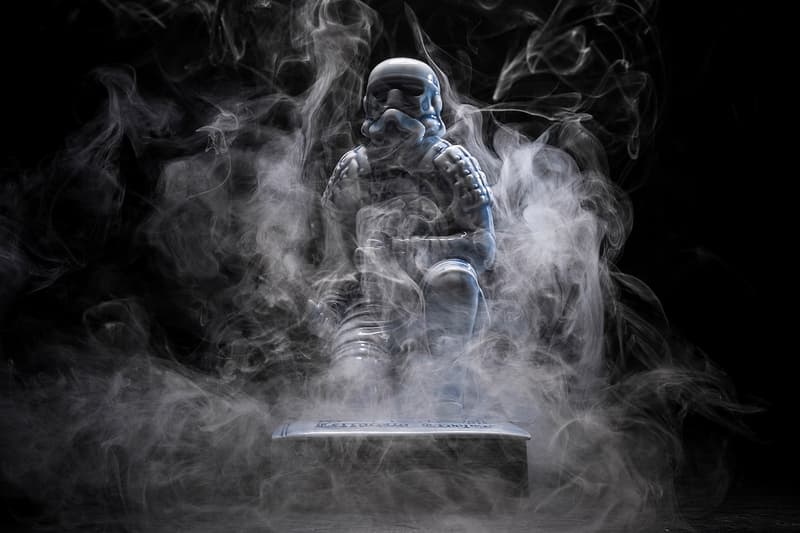 The usage of combustible incense dates back to B.C. times when the Egyptians burned dried bouquets to emit delightful fragrances. Over the centuries, the practice crossed over from the Babylonians who lit incense sticks during prayers to sacred oracles, through ancient China for its own religious rituals as well as Korean Buddhist monks for cleansing ceremonies. In modern day, burning incense sticks has become a more widespread practice with varying motivations. Some light them during meditation and yoga to help soothe the mind. Others, especially in streetwear culture, purchase meticulously-crafted chambers produced by labels such as NEIGHBORHOOD or Yeenjoy Studio to collect and use them to burn incense sticks.
Here's a foolproof guide to burning incense sticks, different holders, and the type of scents to inspire relaxation alongside a breadth of moods. Read on to learn more and let us know your favorite types.
Incense Practices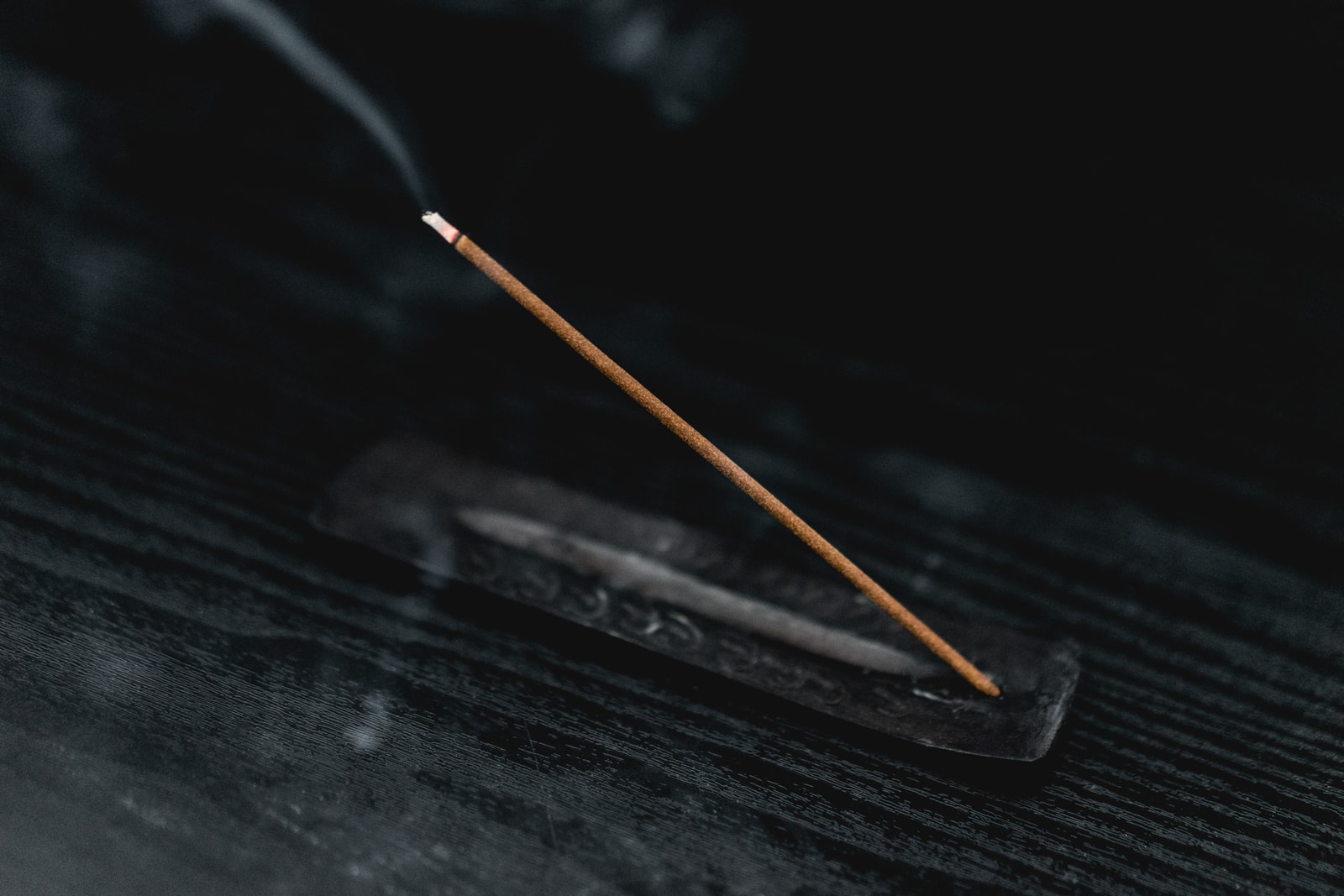 Three of the common practices for using incense include ritualistic, spiritual and healing. One ritualistic example involves Buddhists burning incense to cleanse a specific area or adjust the energy in a room. For traditional Buddhist ceremonies, people burn a handful of incense sticks as they bow down to statues in the temples. Similarly, for a spiritual method, Catholics burn incense in preparation for prayer during a religious service. Lastly, one healing use of incense includes the burning of sandalwood to help relieve depression and insomnia.
The aforesaid practices predominantly touch on religious and cultural reasons. However, the more modern incense aficionado may wish to light incense in order to stir up feelings of nostalgia. "Most of the beliefs and practices surrounding the use of incense are cultural or religious, dating back many centuries," said Johan Lam, founder of MAAPS Incense. "We believe that scents have the ability to transport you to a different time or place, which is why we named our company MAAPS. A scent can instantly take you to a destination that you've traveled to or back to a memory from your childhood." Although some practices may be complicated to understand, the process of lighting incense sticks is much easier than one expects.
Types of Incense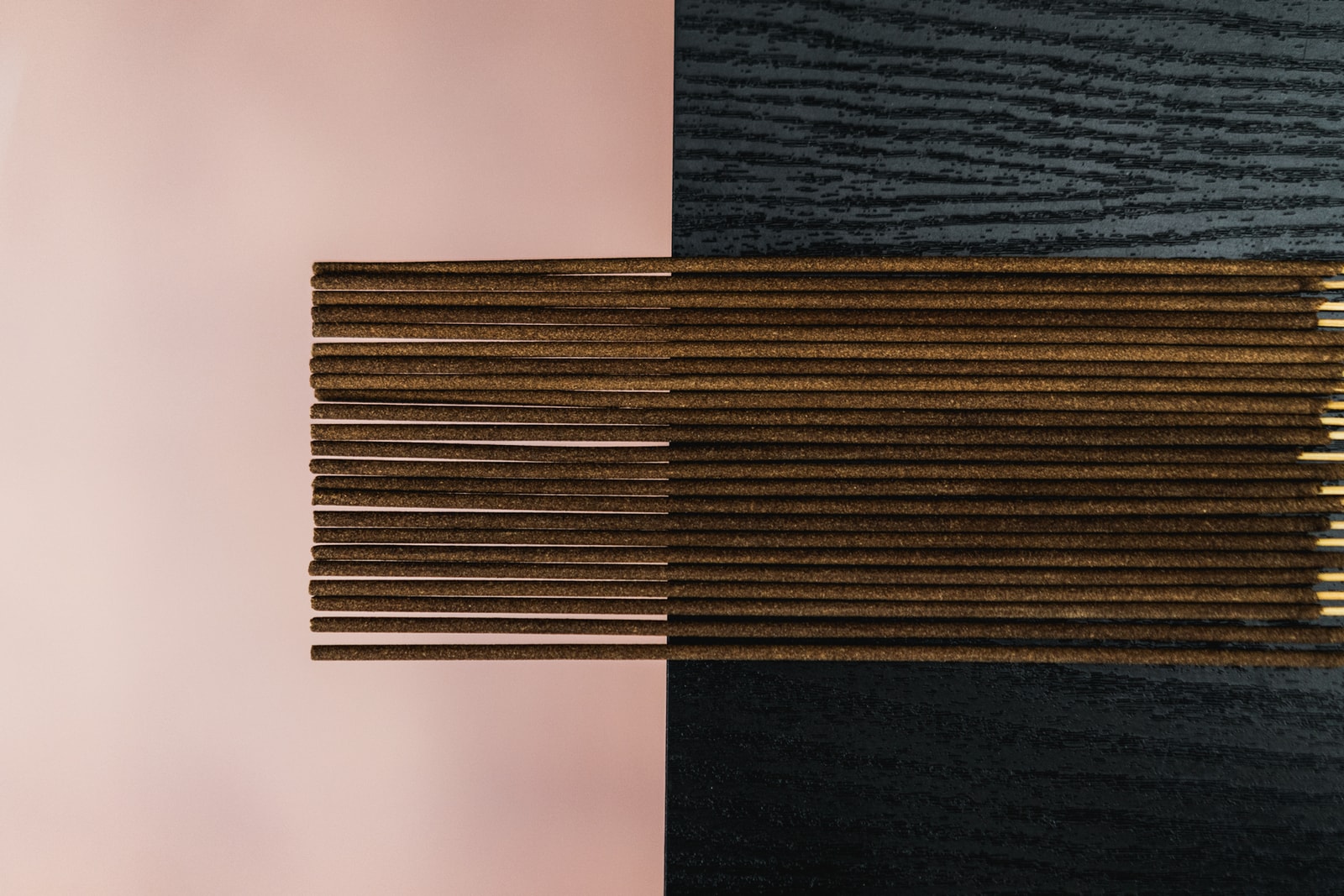 Raw incense sticks are traditionally made using natural materials such as bamboo. The upper portion of each stick is covered with sawdust paste extracted from machilus wood — a variant of hardwood that burns slower. The reason for using sawdust is because of a great absorbent of fragrance. Moreover, charcoal is also coated on sticks to help it burn and is popularly found in incense sticks produced from India. After adding the sawdust and charcoal coating, the sticks are dipped in fragrance oil and are left out to dry for approximately 12 hours. Conclusively, they are encased in odor-retaining packages and then shipped out for sale.
From common types to funky blends, there are countless variants of incense sticks to choose from, including frankincense, sage, cinnamon, myrrh and amber, all among the earliest to be recorded. "When people burned roots and specific types of wood, an aromatic smoke wafted out of the fire, creating the first types of incense. In the Far East and the Middle East, frankincense became extremely valuable, even more than gold in some instances," said perfume and cologne specialist, FragranceX.
Of course, common types differ based on one's place of birth or cultural upbringing. "If incense was not a part of one's cultural upbringing, the introduction to incense for most Americans was through classic Nag Champa sticks, sold inexpensively through your local bodega or gas station," said Lam. Having added that, "For the HYPEBEAST world specifically, Nag Champa was a signature scent at some of the most prominent streetwear purveyors from New York to Japan."
These many variations of incense are equally as profound as the different practices for burning it.
Choosing the Right Holder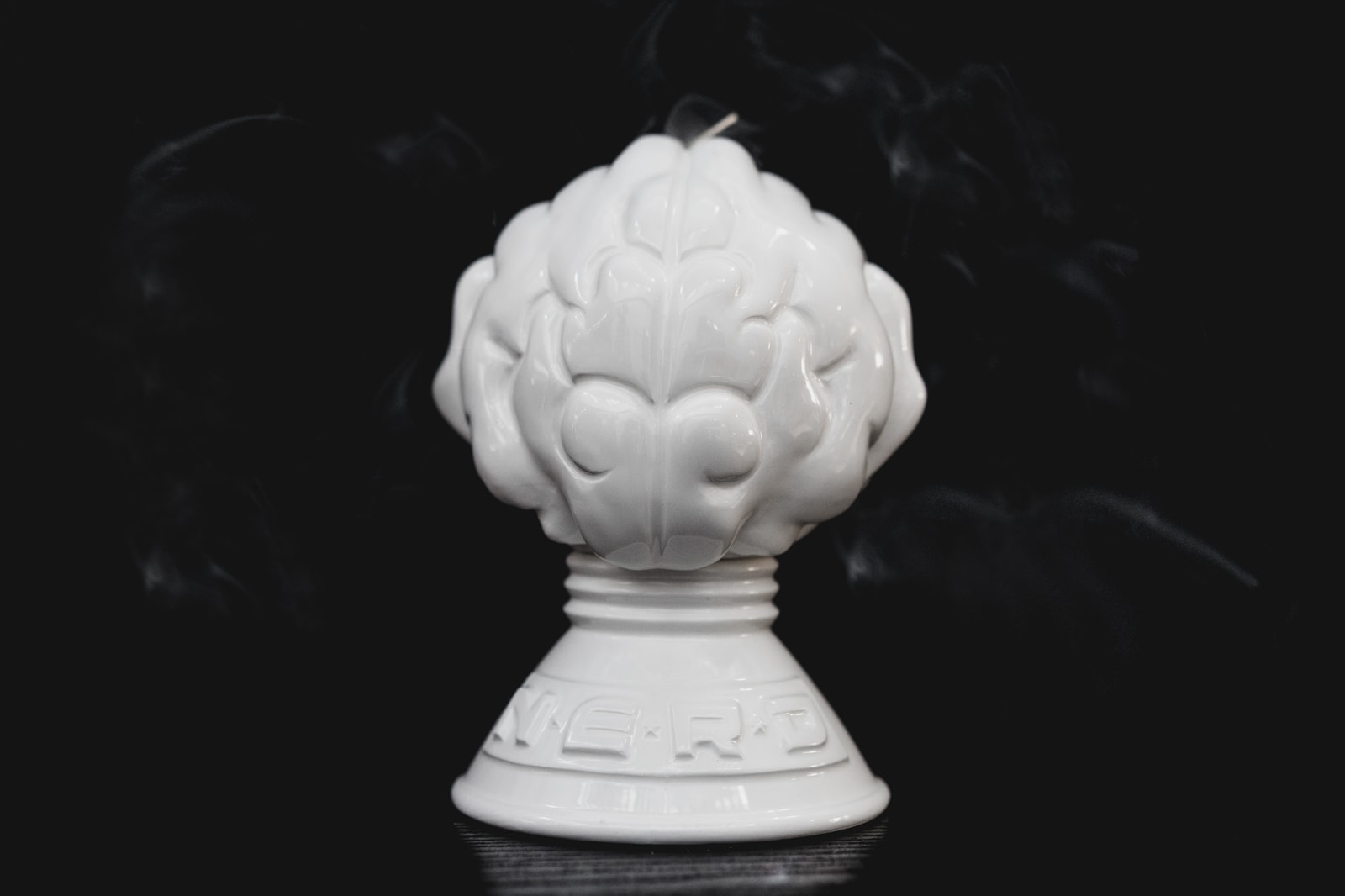 Not only is there a number of incense stick types out there, but holders as well. The most common type is the wooden plank with a bamboo reed, where the incense stick is placed inside the small hole at the curved end of the wooden holder. These holders can also be made of aluminum, ceramic, glass, stone, and bone. Another simple holder is MAAPS' small holder made entirely of metal as shown in the image above. Many of these minimalist holders are designed to hold the incense sticks completely upright or at a 45-degree angle.
Nowadays, streetwear labels such as NEIGHBORHOOD have been producing more complicated chambers that can even hold different types of incense sticks at the same time. The Japanese imprint is most recognized for producing Chinese Kaolin clay incense chambers in unique shapes such as owls, skulls, and more recently, an N.E.R.D.-inspired chamber.
Not only do people buy these chambers to light their desired incense sticks, but they are also largely collected in the streetwear sphere as coveted household decor. Take, for example, Yeenjoy Studio's Terracotta Warrior Stormtrooper Incense Burner that would appeal equally to Star Wars fans. Not only is the chamber functional, but it's also a sculptural work of art crafted to liven up a living space.
All in all, these beautifully-designed incense chambers by MAAPS, NEIGHBORHOOD or Yeenjoy Studio "speak to a larger trend in men's fashion where the consumer is starting to seek out and purchase home goods like they do with their clothing," expressed Lam. "We try to create incense holders that are also design objects so that when they're not being used, you still have an interesting piece sitting on your desk or mantle," he added.
Burning Incense Sticks
The process of burning incense sticks is fairly simple. First, take your preferred incense stick from its packaging and grab the uncoated end of the stick. Next, light the coated end using a lighter or match. If the stick is coated on both ends, you can simply decide which side you want to spark up. After lighting it, you'll want to wait a few seconds for the flame to grow in size and then extinguish it by fanning or lightly blowing it out. Once you've extinguished the flame, the smoldering process begins and wisps of smoke will immediately fill the air. Lastly, carefully place your incense stick inside your holder carefully. You may need to make slight adjustments depending on the holder you choose.
Head over to HBX's official website to shop a diverse selection of holders and incense sticks.