Cardi B Deletes Her Instagram Account
After being on the receiving end of insults from Azealia Banks.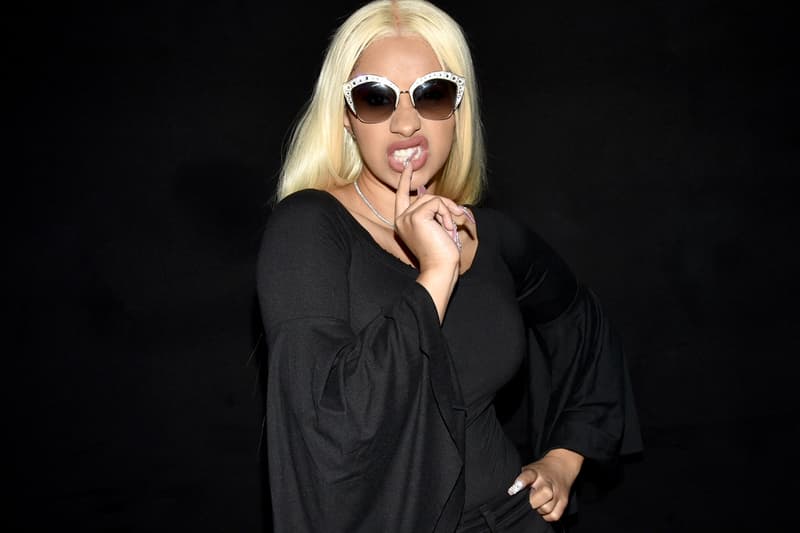 Over the weekend, Azealia Banks stopped by The Breakfast Club, where their discussion on music and politics quickly shifted towards a personal vendetta with fellow female rapper, Cardi B. The outspoken Banks not only expressed her concerns with the history-making rapper, but was quite direct and even called the Invasion of Privacy rapper an "illiterate, untalented rat" and a "caricature of a black woman." To back her statements, she stated: "Two years ago, the conversation surrounding black women's culture was really reaching an all-time high. There was just this really, really, really intelligent conversation going on nationally and then everything just kind of changed and then it was like Cardi B."
Cardi B would eventually issue a response defending her persona and musical style:
"I'm from the hood. I speak how I speak I am how I am. I did not choose to be famous people choose me! People followed me on Instagram and the people gave me a platform to introduce my talent. I never asked to be a example or a role model I don't want to change my ways because I'm famous that's why I just mind my business. This is coming from a woman that bleached her skin but want to advocate. GOODBYE. I'm not apologizing or kill myself because of who I am."
As a result of their clash, Cardi B not only deleted her original statement, but her entire Instagram account which had roughly 24 million followers.
Meanwhile, Cardi B and her ex-manager are currently in a legal battle over money allegedly owed.