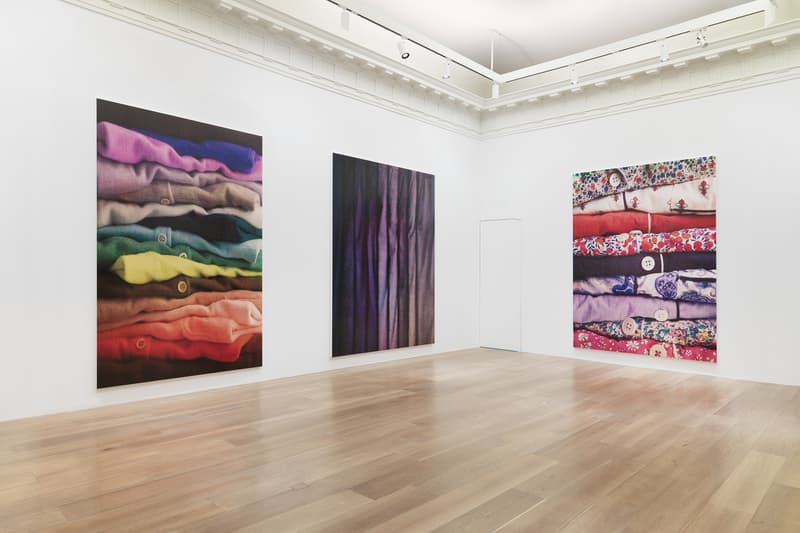 1 of 6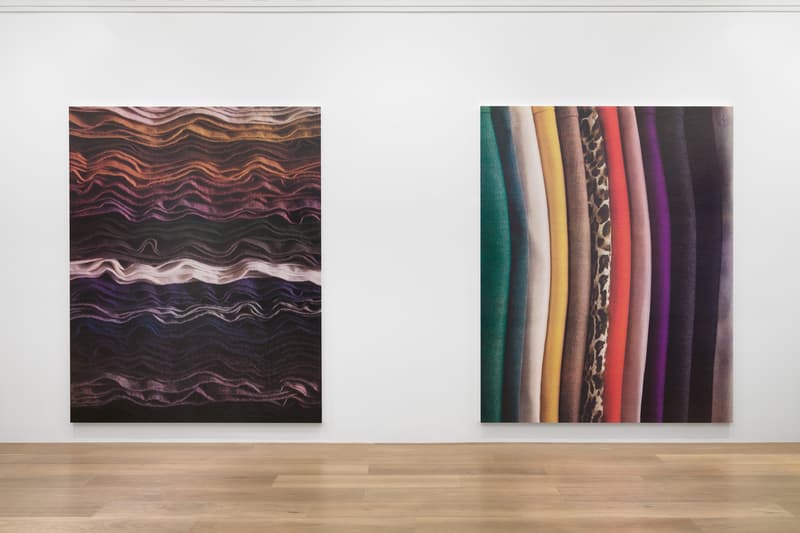 2 of 6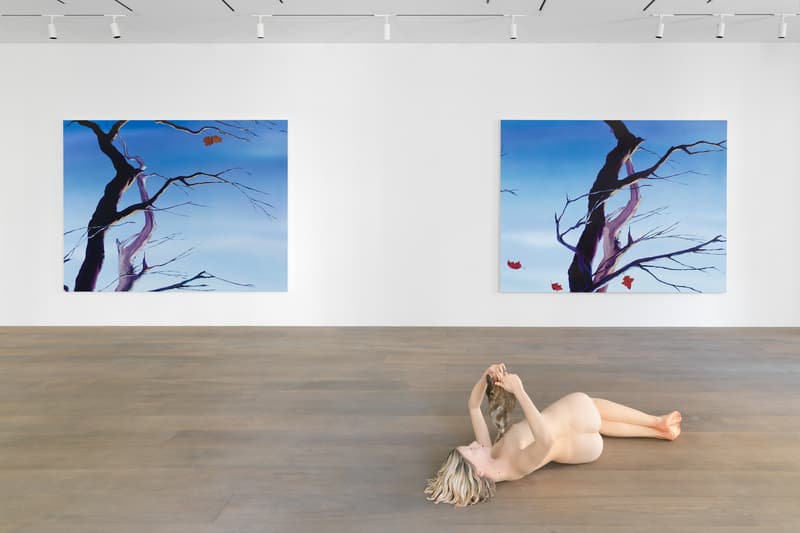 3 of 6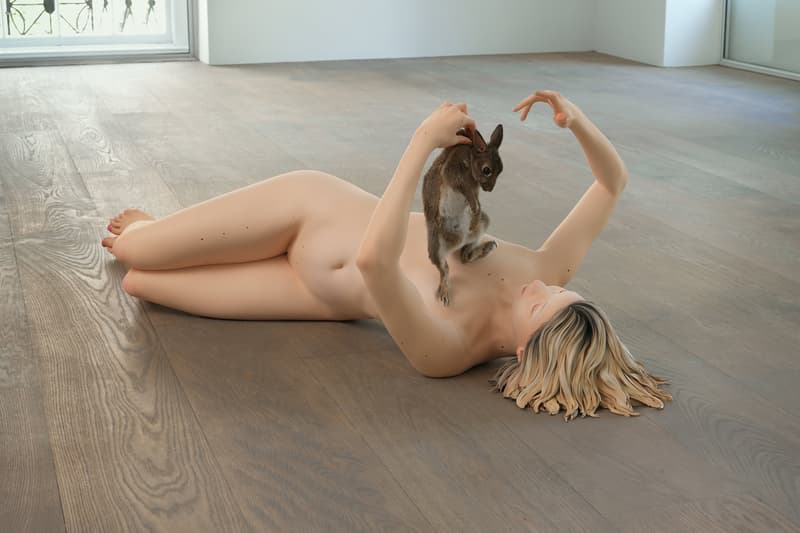 4 of 6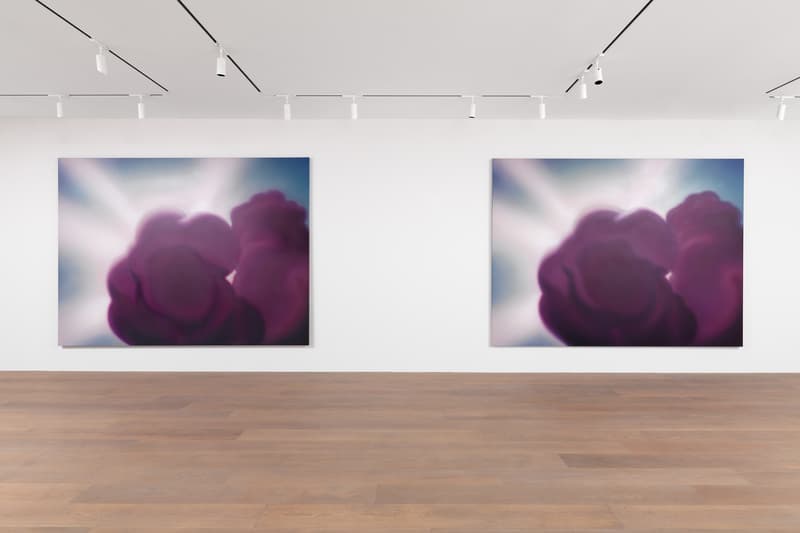 5 of 6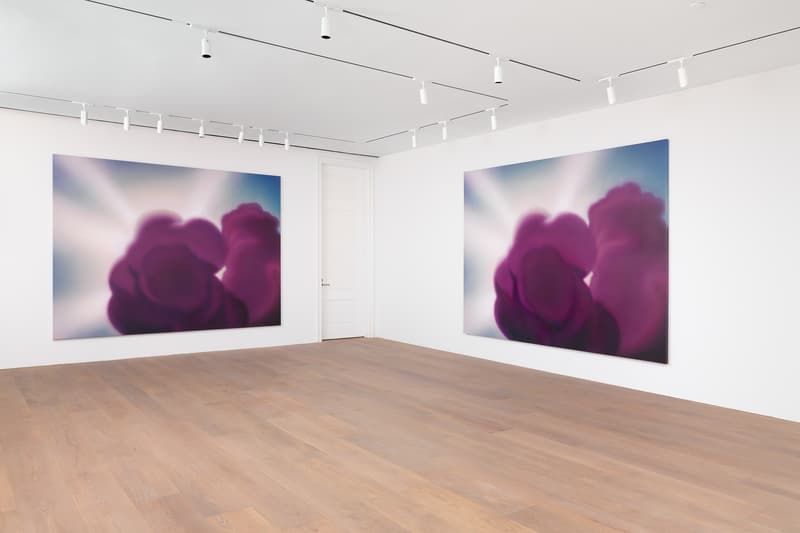 6 of 6
Artist Dan Colen Confronts Adulthood in New "Mailorder Mother Purgatory" Exhibit
Photorealistic paintings and a racy sculpture of an ex-girlfriend.
---
"Post-bad boy" and one of the pivotal artists from New York City's '00s downtown art scene, Dan Colen, is the subject of a new solo exhibition at Lévy Gorvy in upper Manhattan. Colen is globally-renowned for his painted sculptures and mixed media artworks that draw inspiration from pop culture, and graffiti.
Titled "Mailorder Mother Purgatory," the extensive showcase puts on a display of never-before-seen paintings and sculptures. On the ground floor, large-scale wall pieces portray the artist's painterly interpretations of cashmere sweaters, corduroys, and button-down shirts. These "Mailorder" works reflect Colen's struggles of adulthood after moving to upstate NY. "I had never owned anything prior to this…clothes, a mattress, a spoon, yeah, but I had no property worth caring about or considering," he said in a statement.
Crafted out of steel, the centerpiece of the second floor is a sculpture of a naked woman laying down and dangling a rabbit over her chest — inspired by Colen's ex-girlfriend. On the walls are a trio of large-scale paintings under the artist's Mother" series depicting natural scenery. Lastly, the third floor is filled with abstract works swathed in smoky pink and blue tones from the "Purgatory" series.
Take a look at the slideshow above. "Mailorder Mother Purgatory" is on view until June 23. Visit Lévy Gorvy's official website to learn more. In related news, take a look at rare works from Sotheby's Hong Kong's upcoming "CURATED: TURN IT UP" auction.
Lévy Gorvy
909 Madison Ave
New York, NY 10021