Best New Tracks: André 3000, Drake, Lil Baby, Playboi Carti, Anderson .Paak and More
Capping off a big week in music.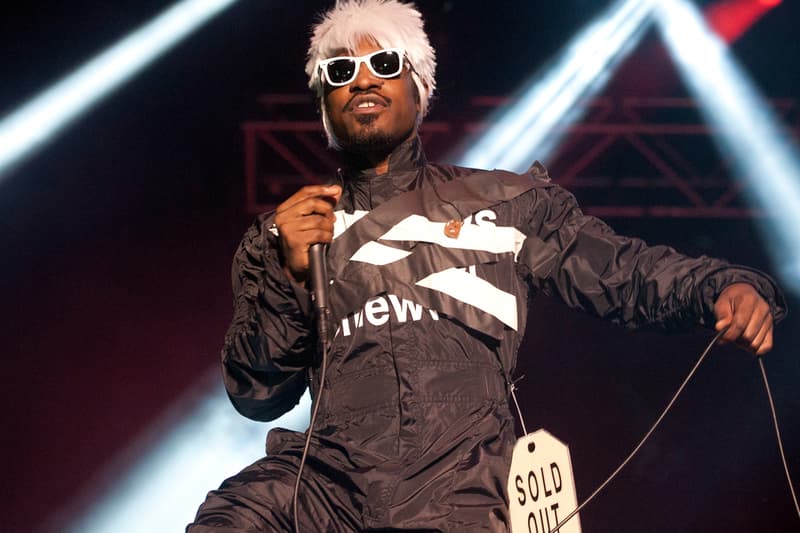 For the latest in our best new music roundup series, we look back at another incredible week of music that was not only filled with surprises like Chance The Rapper becoming a doctor, but also filled with big-named projects from Playboi Carti, Lil Baby, NAV, Lil B and Tee Grizzley amongst others. In addition, we also saw a number of notable one-off singles from Anderson .Paak, Death Grips, Rich The Kid, Pharrell and many others.
Whether good or bad, the week also saw an abundance of headlines that included a Drake & Migos joint tour announcement, Offset being hospitalized after crashing his car and Mac Miller & T.I. who were both arrested on charges relating from being under the influence of alcohol.
Check out this week's best new releases below and let us know what you think.
Lil Baby & Drake – "Yes Indeed"
After making its debut on OVO Sound Radio earlier this week, Lil Baby and Drake's collaborative track, "Yes Indeed," finally dropped as an official single. On the song, Drizzy can be heard paying homage to his mentor Lil Wayne, shouting out "My Dawg" and rapping, "Wheezy produced it and Weezy done made me."
Playboi Carti – Die Lit (Album)
Playboi Carti came through with his long-awaited 19-track album this week. Die Lit was executive produced by long-time collaborator Pi'erre Bourne, while the cover art was stylized and conceptualized by Shane Gonzales of Midnight Studios and captured by Nick Walker. The LP also features notable appearances from from heavy-hitters like Travis Scott, Lil Uzi Vert, Skepta, Young Thug, Chief Keef and more.
SSION – O (Album)
It's been five years in the making, but SSION finally dropped of his long-awaited debut album this week. With 13 tracks in total, the LP boasts notable appearances from Ariel Pink, MNDR, Jametatone, Ian Isiah, Devendra Banhart, Patty Schemel, Sky Ferreira, Melissa Burns, Jennifer Herrema and Contessa Stuto. For those not familiar, SSION is a multimedia alt-pop group founded by cult video director Cody Critcheloe.
André 3000 – "Me & My" & "Look Ma No Hands"
As a token of appreciation to his fans and his beloved late mother, André 3000 released two surprise singles for Mother's Day. Titled "Me & My (To Bury Your Parents)" and "Look Ma No Hands," the two songs were paired together as an EP titled, Look Ma No Hands. You'll hear 3 Stacks rap-singing some touching childhood memories for his late mother Sharon Benjamin Hodo who passed away on May 28, 2013. In addition to the surprise tracks, André 3000 also rejoined Instagram and uploaded a picture of him and his mom with the caption "I love you mom" as his first post.
Anderson .Paak – "Bubblin"
After nearly a two-year hiatus, Anderson .Paak made his valiant return with a new single titled "Bubblin." Last time we heard from Anderson was in 2016 when he released his critically-acclaimed album, Malibu. In regards to his hiatus, the singer told Zane Lowe on Beats 1 in a recent interview that he's not rushing anything when it comes to the music: "Listen to me, I have 65,000 songs in the vault," .Paak told Lowe. "No features, fam. Some of them are a capella, no beats. 15-minute songs, my bro. Trust me, I'm good fam. This is a quality piece right here. This one should stick for at least six summers."
Lil Baby – Harder Than Ever (Album)
After getting the almighty co-sign from Drake, Quality Control rapper Lil Baby dropped off his brand new Harder Than Ever project this week. The 17-track effort contains superstar features from the likes of Drake, Offset, Young Thug, Lil Uzi Vert, Gunna and more. Meanwhile, production was handled by Southside, Tay Keith, Wheezy, Quay Global and others.
NAV – Reckless (Album)
After taking the game by storm over the course of 2017-2018, Canadian producer/rapper/singer/songwriter NAV has finally released his debut album, Reckless. As promised, the 12-track project, co-produced by Nav and Amir "Cash" Esmailian, contains a plethora of big name features that include Travis Scott, Quavo, Lil Uzi Vert and more.
Beach House – 7 (Album)
Making their return from a two-year break, Beach House officially made their comeback this week with a new album titled, 7. Led by fan-favorite singles such as "Lemon Glow" and "Black Car," the project has certainly been a long time coming for Beach House loyalists. "It felt like we were animals hacking away at sticks for years, and we finally made fire" Alex Scally of Beach House said to FADER regarding their hiatus. Meanwhile, the LP contains 10 songs and zero guest features.
Tee Grizzley – Activated (Album)
The much-anticipated debut album of Tee Grizzley, Activated, arrived this week. Containing 14 hard-hitting tracks, the LP is a prompt followup on the Detroit rapper's recent Bloodas project with Lil Durk and features artists like Jeezy, Lil Pump, Chris Brown, Lil Durk and Lil Yachty, among others. As for production, we have London On Da Track, ChopsquadDJ and Helluva Beats overseeing the instrumentals.
Be sure to check out our previous music roundups for the best drops of weeks past.